West Bengal elections: EC outsmarted as strategy of violence takes a curious turn
The death toll since the announcement of election in West Bengal since 4 March stands at 12. EC provides security during the polling but what happens after the last ballot is cast?
Election Commission has run into Hydra, the nine-headed serpent in Greek mythology, while trying to tackle poll violence in West Bengal.
When the EC announced polls over six phases in the state, more than a few eyebrows were raised. Spreading elections over a month and a half is a logistical nightmare. Apart from deployment of central armed forces — who are not conversant with the local language — in distant locations, it also involves realigning the state's own punitive machinery which temporarily comes under the EC's supervision.
But what seemed a paranoid measure was actually a prudent tactic given West Bengal's history of bloodshed. Mindful of the gory statistics which date back to decades and repeated complaints from the opposition (especially in light of last year's civic body polls), the EC put in place an apparently foolproof strategy.
Consider the arrangements for the recently concluded third phase of Assembly Polls.
On Thursday, when polling was held in 62 seats across Kolkata north, Murshidabad, Nadia and Burdwan, the EC fielded a ring involving one lakh security forces. It included 714 companies of central paramilitary personnel in election-bound areas and a contingent of 25000-strong state police force to assist them in tackling the language barrier.
There were police observers in each district (three for sensitive Murshidabad). The forces were asked to do routine flag-marches to instill confidence among voters.
The thrust of the effort was to prevent and tackle violence on the polling day. It has to be admitted that so far, the EC has been largely successful in limiting the spilling of blood during the time that ballots were cast starting 4 April.
But what about the time in between?
In addition to the security forces, the media also play a crucial role in bringing incidents of violence and rigging to light. On polling days, teams of reporters, TV journalists swarm every far-flung booth with their OB vans and paraphernalia. So effective has the media been in their vigilance that in many cases, the EC has acted on the basis of reports which have emerged on TV channels. But the media, too, remain centred on polling activity. What happens after the last ballot is cast, lights are switched off, wires recoiled and scribes return home?
A factoid may put things in perspective. While one person, CPIM's Tahidul Islam, has died so far in violence during the time of polling, the death toll since the announcement of election since 4 March stands at 12.
Though the EC has said it takes incidences of post-poll violence "seriously", no sooner did polling ended for the third phase on Thursday there were renewed clashes between the ruling Trinamool Congress and alliance partners CPIM and Congress, resulting in the deaths of three party workers, two from CPIM and one Congress.
Lodhna village in Khandaghosh constituency in Bengal's Burdwan strict witnessed two gruesome killings. CPIM's Sheikh Fazal Ali, 58, was hacked to death with sharp weapons while 57-year-old Dukhiram Dal's veins were cut as he bled to death right before the eyes of his son Sisir, who hid behind a wall to save his life.
In a report carried by The Telegraph, Sisir, who assists his dad in selling vegetables, recalled how alleged TMC workers attacked them with bombs and hatchets after voting ended on Thursday.
"As bombs exploded all around, I hid behind a wall and saw my father being chased. He tripped and several TMC men, armed with cleavers and hatchets, pounced on him. One of them told the others how to cut the veins in my father's legs. I shall never forget the scene," Sisir was quoted, as saying.
Ali, CPIM's polling agent for booth No 108, also met his death in a similar fashion though his son Sajal, who hid in a nearby bush, was spared the ordeal of watching his dad being killed.
The men lay bleeding and gasping till 9 pm when the cops arrived and eventually took them to the Burdwan Medical College and hospital where they died a few hours later, according to Burdwan SP Gaurav Sharma.
In Burdwan's Raina, Congress worker Khandekar Ali was killed in the Mathnurpur area when alleged TMC workers, who had got into a spat with him over casting of votes, hit him with a rod.
In each of these cases, the ruling party has denied involvement, blaming it on either intra-party skirmish between alliance partners or family feud.
Elsewhere on Friday, TMC leader Chanchal Debnath was beaten up by alleged CPIM activists in Nadia district's Haringhata area. In return, a group of TMC workers allegedly ransacked the house of former MLA Nani Gopal Malakar and beat up former CPIM minister Bankim Ghosh.
In his complaint, Ghosh, who is now admitted with injuries and respiratory problems, said 12 TMC miscreants were involved in the attack and the "mayhem went on for about 20 minutes."
"The TMC men also took away money and valuables and escaped through the back door when police came," Dipti, Nani Malakar's wife, was quoted as saying by news agency PTI.
"In the day of polling, police, central forces and media keep strict vigil. So the TMC strategy is now to indulge in violence immediately after the polls or to intimidate voters before the day of voting. Villager are being told they will face dire consequences if they so much as go near the booth," CPIM MP and politburo member Mohammad Salim told Firstpost.
"Law and order is a state subject. It is the responsibility of the administration and the Election Commission to prevent such incidents from happening. The killings are a sign of TMC's insecurity. Facing defeat, Mamata Banerjee has increased her rhetoric," he added.
"The killings are a desperate step to instill a sense of fear among voters who have so far refused to be cowed down by such tactics and are answering TMC's reign of terror by casting their ballots," added the CPIM MP.
Surjya Kanta Mishra, state CPIM leader and the alliance partner's CM candidate, repeated the charge on Twitter.
Frustrated TMC unleashes post poll terror in diff parts of d state!!!More fierce your attacks; mightier the Peoples resistance!! Oust TMC!!!

— Surjya Kanta Mishra (@SurjyaKMishra) April 22, 2016
Amid the rhetoric and counter-rhetoric, the EC's job is cut out in West Bengal. Three phases are still left.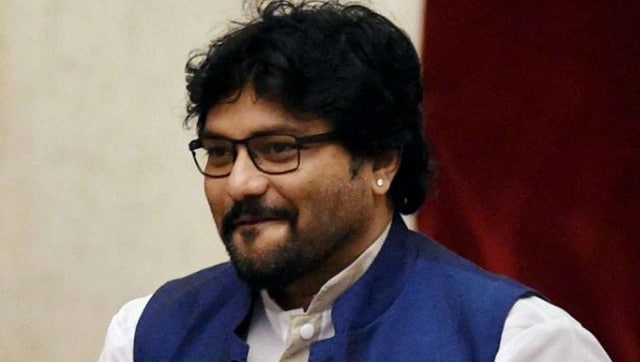 Politics
Mamata Banerjee is an iconic leader and she has shown the country that she definitely has an important role in 2024, says Babul Supriyo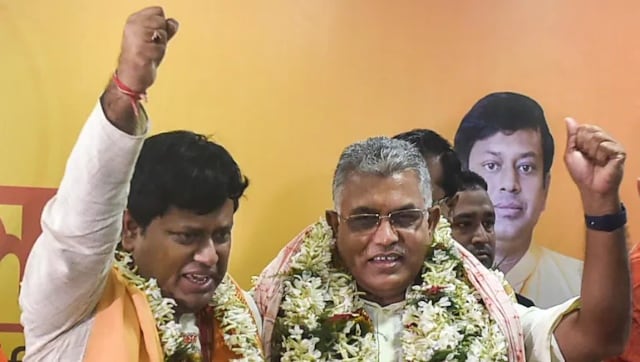 Politics
Like many BJP office bearers, Dilip Ghosh too was an RSS man. However, his relationship with the RSS deteriorated over time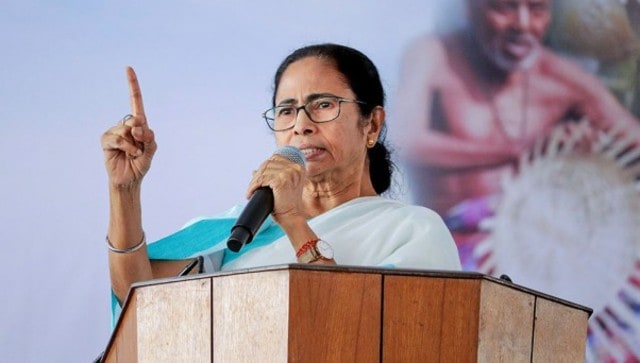 Politics
Sajal Ghosh, the chief election agent of the saffron party's candidate for the constituency, Priyanka Tibrewal, wrote to the EC, raising objections to Banerjee's declaration.