West Bengal polls: Dismal political representation of women is a persistent feature
In the West Bengal polls, sexual violence against women has been an important charge that opposition parties have hurled against the Trinamool
Injustice and exclusion flow along various axes – gender, language, caste, religion and so on. In the politics of the Indian Union, dismal representation of women, especially women from socio-economically depressed communities, has been a persistent feature. While proper representation is not an automatic cure for such injustice and exclusion, it is an essential component that cannot be bypassed.
Representation is a necessary precondition in the fight against exclusion. In the West Bengal elections, sexual violence against women has been an important charge that opposition parties have hurled against the Trinamool, to claim that women are extremely unsafe under Trinamool rule. With this context in mind, its important to look at some of these issues of political representation and sexual crimes against women through numbers.
Let us first look at representation. The parties of the Left Front are altogether fighting 209 seats. There are 25 women candidates in those 209, which is about 12%. This works out to be lower in comparison to 15% representation in the Trinamool candidate list. There are 44 women candidates that the Trinamool has put up in the 294 seats it is contesting. These numbers are in line with the prominence that women have in Trinamool vis-a-vis the Left Front in the top political leadership, not counting Mamata Banerjee. Like most political parties that have an aggressive religious divisive ideology, the women's representation in the BJP list is lower than both the Trinamool and the Left Front – standing at slightly under 10% with its 28 women candidates in 291 seats.
The difference becomes even more starker when Muslim women are concerned, especially in a state like West Bengal where Muslims form upwards of 27% of the population. So a good measure of Muslim representation among women candidates will tell us something, in spite of the under-representation of Muslims across genders in general in the party candidate list, with significant variations. In the Trinamool women's candidate list, Muslim women form about 23% (10 out of 44), not too different from the percentage of Muslims in the general populace. That percentage for the Left Front is 8% (2 out of 25 ) and that for BJP is at slightly less than 4% (1 out of 28).
As far as sexual violence against women go, Mamata Banerjee's government and the certain comments by Mamata Banerjee herself (Shajano ghotona – a set-up event) when she made light of the now well-known Park Street rape incident. The Kamduni rape incident and Mamata Banerjee's initial conduct when she went to meet the family of the raped and murdered victim at Kamduni also was a source of serious charges brought about by the opposition about her being insensitive in case of sexual violence against women. This theme has played in media outside Bengal too as matter of fact that the state under Mamata Banerjee's chief ministership has really plunged in terms of women's safety from sexual violence. It is important that we look at data here to assess some of these things because lived experience of people are still far bigger deciders in election outcomes than media narratives about people's experiences.
One rape is a rape too many. No one disagrees on that. However, difference in rate of rapes gives us some hint about women's public safety issues in a certain area in the context of sexual violence. West Bengal, being the fourth largest state in terms of population is among the highest in terms of any crime in terms of absolute numbers. But its not absolute or total number that matters. Its the rate, that is, the number of incidents per a certain fixed number of women, that matters. In terms of number of reported rapes as per official data of National Crime Records Bureau, New Delhi, West Bengal actually has a lesser number compared to most states. It is clearly less than the India-wide average, while the CPM rules Tripura state score quite high up. This is true for the years of the post 2011 period.
While there is surely under-reporting of rape cases, there is no evidence to show that rape under-reporting is particularly different or high in West Bengal. Kolkata, in the same way, has been branded by sections of media and opposition as being particularly unsafe for women with a steep deterioration in the safety of women from sexual violence and rape. It is important that we then do a comparison here of Kolkata, Delhi, Mumbai, Hyderabad and Bengaluru in terms of reported rapes per 1 lakh women population, as per NCRB data for 2013 and 2014. What about the rate of reported rapes which speaks in a strong way to the question of safety. In comparison to Kolkata, the number of rapes per 1 lakh women is 47 times more in Delhi, 14 times more in Mumbai, 6 times more in Hyderabad, 5 times more in Bengaluru. Has the media narrative for the past 2-3 years around Kolkata given us an inkling of this picture? If perhaps important to understand what structures and interest groups in media build and sustain certain narratives and why and how does that happen. On the question of Kolkata getting unsafer by the day, the number of reported rapes have decreased in Kolkata from 2013 to 2014 and increased in each of the above-mentioned cities. These crime rates of West Bengal and Kolkata are broadly comparable with the Left Front era. However, I do have a disclaimer. In any context of discussing sexual crimes against women, we must remember that a stupendous majority of such crimes have family members or previously known people as perpetrators.
It is possible that there is a broader truth out there that these numbers don't capture and if that is true, I, that might find expression against the Trinamool. On the other hand, the Trinamool has launched a series of exclusively women, especially young women and girl child targeted schemes that the ruling party claims has benefited millions. Which of these narratives are true will be known when the West Bengal Assembly elections results are out. Women form roughly half the number of eligible voters. That is a fact everyone agrees on. Whether the women agree on what is being told about them is unfolding in the ballot boxes as you read.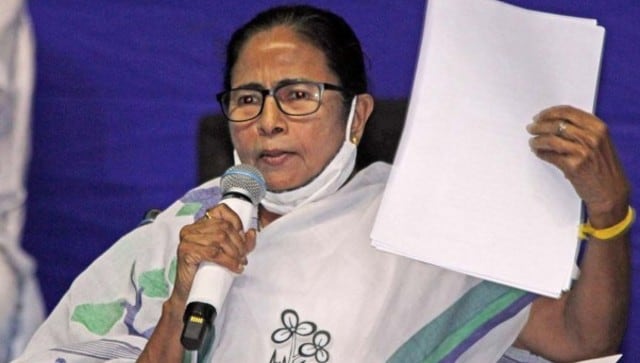 India
The second edition of the Duare Sarkar (government at doorsteps) programme was launched on 16 August and will continue till 15 September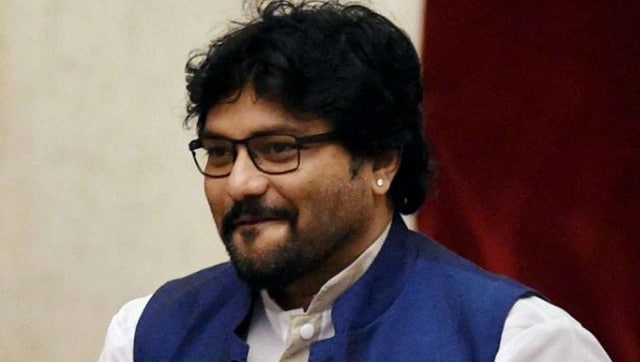 India
Supriyo, who joined the Trinamool Congress last week, said that his view on the matter may not have been liked by the BJP's top brass.
India
Among states, UP reported the maximum of 3,779 murder cases, followed by Bihar with 3,150 cases, in Maharashtra 2,163 cases were registered, the data showed