Don of justice: Anubrata Mondal proves EC is a 'paper tiger' as Birbhum boils in Phase 2 of Bengal polls
Anubrata Mondal forced a deputy magistrate, eight paramilitary personnel and a videographer who were to tail him 24x7 to chase thin air while he rode to Bolpur
Don ka intezar to gyarah mulkon ki police kar rahi hain, lekin ek baat samajh lo, Don ko pakadna mushkil hi nahin, naamumkin hain.
It is not known whether Anubrata Mondal is a fan of Amitabh Bachchan but when asked if the Election Commission's order to put him on round-the-clock surveillance on polling day has inconvenienced him, the Trinamool Birbhum district president delivered a dialogue that reminded one of the 1978 Amitabh Bachchan-Zeenat Aman cult classic, Don.
"I am under no surveillance," said the TMC leader whom Chief Minister Mamata Banerjee loving calls by his nickname, Keshto. "Nobody can put me under surveillance."
And he was right.
Just as the Don kept eluding the police, Mondal forced a deputy magistrate, eight paramilitary personnel and a videographer — who were supposed to tail him 24x7 — to chase thin air as he pillion rode a motorbike to a booth in Bolpur to cast his vote during the second phase of polling on Sunday in West Bengal Assembly elections.
Across 13,645 polling stations in seven districts, 383 candidates' fate was on the line on Sunday and as curtains fell on second phase, 56 Assembly constituencies recorded 79 percent attendance, said provisional EC data, among a voter base of nearly 1.22 crore.
Six of the seven districts — Alipurduar, Jalpaiguri, north Dinajpur, south Dinajpur, Darjeeling and Malda — are in North Bengal where polling remained by and large peaceful. All the action was centred around the sole south Bengal district, Birbhum, and the TMC president remained the centre of all attention among a spate of reports of violence, voter intimidation and rigging from different parts of the area.
Earliest report of violence came from Bolpur in Birbhum, Mondal's lair, where a BJP agent suffered head injury in clash. Unrest then spread in Ilambazar area where CPM agents came under attack. Altogether, there were reports of 6 BJP and 2 CPM workers getting injured in clashes and TMC activists were blamed for each of these incidents. Four have been arrested so far.
Mondal set the pace with his Houdini act in the morning when he stepped out of the house and reached booth No. 186 and cast his vote with his daughter in tow. Even as he barged into the booth with a TMC logo dangling on his chest, in clear violation of polling norms, the EC's surveillance team was nowhere to be found.
The deputy magistrate later told a local TV channel, ABP Ananda, that they failed to tail Mondal since he was riding a motorbike and there were too many media vehicles around him. With a look of despair writ large on his face, the deputy magistrate and his crack team cooled their heels at TMC's party office, waiting for the man, who they were supposed to shadow 24x7, to arrive.
Mondal was in a belligerent mood though. Even as reports came pouring in of trouble from different parts of the district, the TMC strongman suggested that the incidents of violence were all rubbish.
"Vote has been very peaceful, free and fair," a confident Keshto said, showing no signs of being under pressure.
"There have been no incidents of violence. The one in Ilambazar was only exception, but it wasn't TMC's fault. The person who suffered head injury tripped, fell and hurt himself," Mondal was quoted, as saying in ABP Ananda.
The EC has reportedly filed an FIR on account of Mondal's violation of polling norms by sporting party symbol while casting his vote. The TMC leader first dismissed the reports saying he didn't and that local TV channels were misleading people by showing "old footage", but he later changed his statement.
"I know I am not supposed to. I did not notice it. It was an unintentional mistake. All my kurtas have this party symbol. But the presiding officer could have stopped me. He could have reminded me when I stepped into the booth," said Mondal, brushing aside the allegation as Don does those who dare who confront him. Incidentally, many polling booths in Birbhum had no rival agents, including the one where Mondal exercised his democratic right.
"That's not my problem," said the TMC Birbhum chief. "What can I do if BJP, CPM and Congress fail to install their agents in polling booths," said Mondal, who is well known for his organizational skills, strong-arm tactics and vitriolic speeches which have led to the EC acting against him.
On Sunday too, TV footage showed Mondal boasting of how "dhakis (drummers) have been placed at different pandals for Dashami celebrations", an apparent euphemism for voter intimidation.
Though EC had sought to put the TMC strongman on a leash, it became clear as the day progressed how little an effect it had on the overall "polling arrangements" for "free and fair elections".
In Nanoor a town in Bolpur subdivision of Birbhum, villagers blatantly refused to step out of their homes, fearing trouble. This, after central paramilitary forces had assured them of all help.
"Come out and vote," an officer was heard speaking to villagers in Nanoor. "Cast your own vote. Don't be scared. We are all here to help you," he added.
ABP Ananda footage showed unconvinced villagers still fearing for their lives.
"'They have warned us not to vote today," a voter said. "I have been casting my vote for a very long time. This has never happened before. I shall not step out of the house to vote today," she added. "Tomorrow the central forces won't be there, you (pointing to the media personnel) won't be around too. Who will come to our help if they attack us," she asked before walking away.
Mysterious are the ways of Don.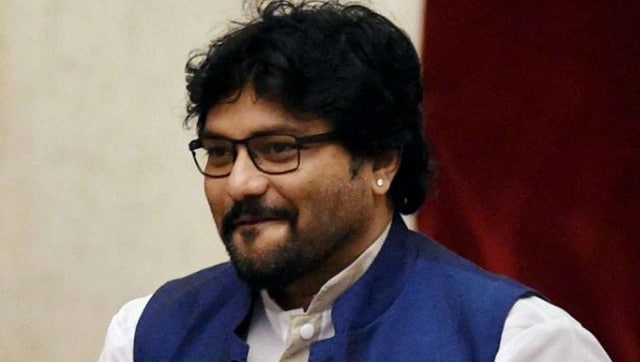 Politics
Mamata Banerjee is an iconic leader and she has shown the country that she definitely has an important role in 2024, says Babul Supriyo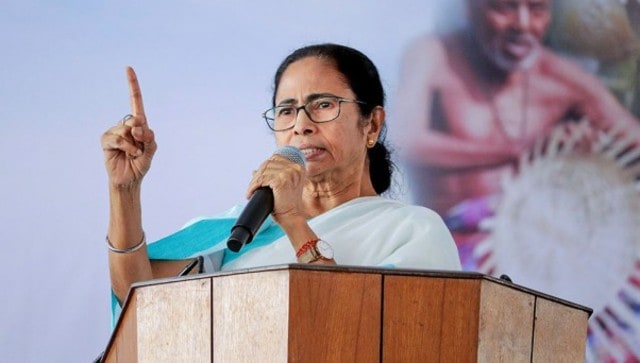 India
The restrictions, first imposed on 16 May and extended at regular intervals, were set to expire on Wednesday.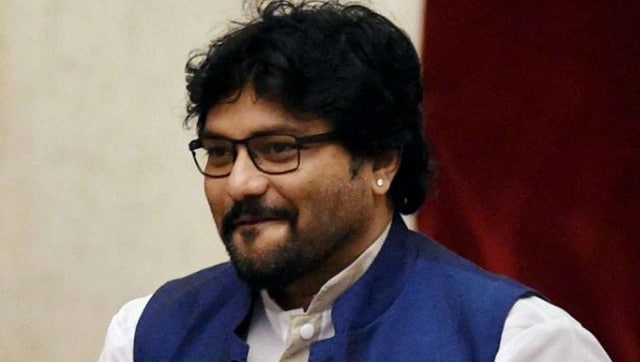 India
Supriyo, who joined the Trinamool Congress last week, said that his view on the matter may not have been liked by the BJP's top brass.