West Bengal polls: Violence leaves father dead as goons run amok amid daughter's wails in phase 3
As polls came to a close, there many reports of injuries and clashes from different parts of the state.
"Please stop this vote," she blurted out in between her sobs. "I cannot stay without my abba. He used to put me to sleep every night," said the girl, weeping. "Now who will put me to sleep? Tell me?"
The camerapersons and journalists gathered around her to take the sound bites, of course, had no answer. Their story of the day was done. One dead in West Bengal poll violence, the headlines will say and we shall move on.
But the journey of life has ended for Tahidul Islam and shall remain suspended for the members of his family. The CPM worker was hacked to death in Jitpur village of Domkal constituency, which falls under the state's troubled Murshidabad district.
A Congress stronghold, Murshidabad was identified as one of the very sensitive areas with Election Commission fielding three police observers, a departure from the usual practice of one for every district. According to reports in local TV channels, Jitpur in Domkal saw heavy bombings since voting started at 7 am. ANI report says Tahidul had stepped out of booth No. 173 when a crude bomb was hurled at him by alleged Trinamool Congress workers.
West Bengal: One CPI(M) worker dies after a crude bomb was allegedly hurled by TMC workers in Jitpur village is Domkal(Murshidabad district)

— ANI (@ANI_news) April 21, 2016
The injured CPM agent was then dragged to a spot nearby and slashed with sharp weapons which caused his death. His leg was also broken in apparent signs of torture, said TV channel reports.
An inconsolable Tahidul's daughter and irate villagers blamed local TMC workers, a charge reiterated by CPM leader Anisur Rahaman. The finger of suspicion was pointed at one Kamarujjaman, the panchayat pradhan's husband who earlier used to be a CPM activist but had recently defected to the TMC, but the ruling party would have none of it.
TMC's Domkal nominee Soumik Hossain denied the charges, blaming the death on infighting between the Left Front and Congress. "There is no alliance here. They know they will lose even their deposit in this seat which is why out of frustration they have indulged in violence which led to the killing," Hossain was quoted as saying in 24 Ghanta. Later in an election rally, Chief Minister Mamata Banerjee, too, refuted the charges, saying her party "had nothing to do with the murder".
Following the incident, however, Kamarujjaman is on the run.
The report submitted by Murshidabad SP to the Election Commission, however, says Tahidul was not a CPM agent and nobody is suspected of carrying out the murder, blaming the death on 'unknown persons'. The report says the killing has nothing to do with polls.
Domkal emerged as the hotbed of violence with news of three more people injured in clashes, following the death of Tahidul. CPM workers Akhtarul and Rintu were shot at by alleged TMC goons in Shiropara area while TMC's Shariful Islam also took a bullet in fresh outbreak of violence. The injured, among which one is said to be critical, have been admitted to Murshidabad Medical College hospital, according to reports.
In other instances of violence, in Kalyani, a Kalna Polytechnic College professor suffered fractured hands when alleged Trinamool Congress activists attacked him while he tried to cast his vote, according to Kolkata TV. Shibu Das's wife Tultuli was also attacked while the couple stepped out to exercise their democratic right.
"Some TMC workers threatened us last night not to step outside during the day of the polling. We still didn't think it'd come to such a pass. Just as we neared the polling booth, some TMC goons attacked us and tried to hit me on the head with bamboo sticks. I tried to save my head and took the blows on my hands. Both my hands are fractured," Das was quoted, as saying by the TV channel. Das's wife said she was also not spared.
"They tried to beat me up too but I made a lucky escape," she said. The couple are yet to file a police complaint, however, fearing more attacks.
In Kolkata, journalists were roughed up as goons tried to snatch away their cameras when they went about doing their jobs in Beleghata area. In Cossipore, local TMC leader Anwar Khan was arrested after day-long drama. Khan, a local tough with murder charge against his name, had recently been released from bail. He was caught on TV camera badmouthing the Election Commission and inciting party workers right in the front of the police.
Funnily enough, when the EC ordered his arrest, he managed to give cops the slip though he was supposed to be under round-the-clock surveillance. The TMC leader was finally caught after a four-hour operation by five special Kolkata Police teams from the same area from where he had apparently "disappeared".
As polls came to a close, there were many reports of injuries and clashes from different parts of the state. CPM workers were beaten up in Chakdah and Ketugram and in each cases, TMC was blamed though the party denied the charges.
In Nadia district's Gayeshpur, ETV News Bangla showed reports of villagers being threatened if they step near the polling booth. Reports also emerged of two CPM workers suffering head injuries in clashes.
The tradition of violence continues unabated. The day's proceedings were a stunning contrast to Trinamool Congress's full-page advertisement in morning newspapers which portrayed West Bengal as an idyllic state which has hit top spot in all benchmarks. The poor is now out of penury, youths have jobs, there is peace and prosperity all around after the dark days of violence under Left rule. The TMC missive asks voters to choose between "development or destruction."
Caught between the devil and the deep sea, voters in West Bengal have little to choose from.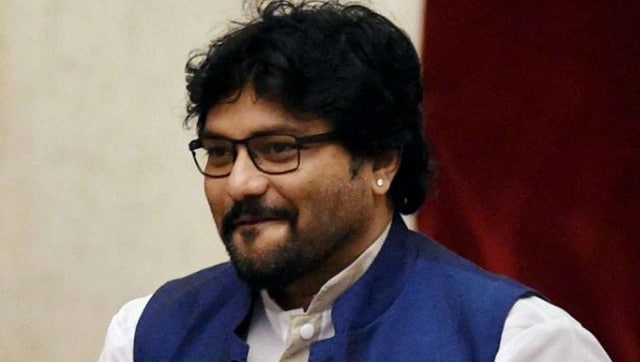 Politics
Mamata Banerjee is an iconic leader and she has shown the country that she definitely has an important role in 2024, says Babul Supriyo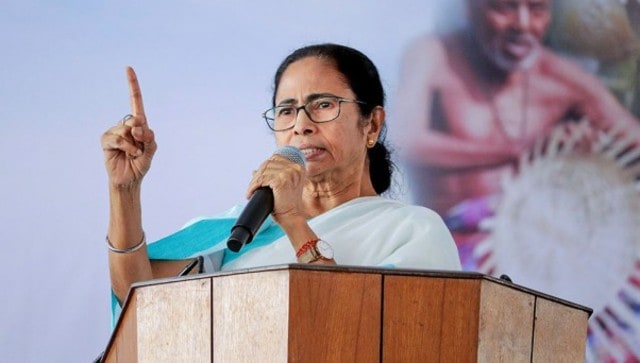 India
The restrictions, first imposed on 16 May and extended at regular intervals, were set to expire on Wednesday.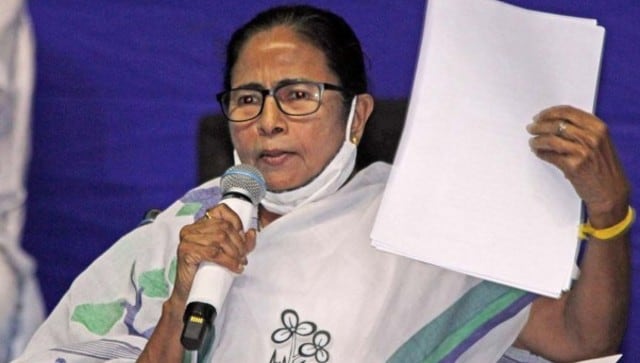 India
The second edition of the Duare Sarkar (government at doorsteps) programme was launched on 16 August and will continue till 15 September