West Bengal poll: Sting loses sting as Mamata Banerjee's freebie politics propels TMC to trample toothless Opposition
People here no longer worry their confused heads over questions of ideology or principles or even policy that used to permeate the very air of Bengal once.
Bengal's pride too is at stake. Or so we are told. By the Opposition of course, speaking from their safe havens of TV studios. It's happened in other states, they tell us, brimming with righteous indignation, but here, in this state, never ever. This is a first, oh what shame! As if. As if Bengal really believed its leaders were all, as they say in Bengali, "freshly washed tulsi leaves". That its people's representatives were wholly innocent of the ways political parties and their bosses function, here, there, everywhere.
True, the videos of ruling Trinamool leaders accepting thick wads of notes so brazenly, nay, so matter of factly, do leave one rather shaken. Is it the sight of the money itself, I wonder, stacks of currency that few in an industry-less, jobless, economically backward state like Bengal have seen at one go? Or is it the manner of the exchange, so common place, so routine that the politicians don't even bother to probe deeply into who is dishing out so much cash so willingly. Going by the grabs shown on television and available on YouTube, the standard form of the encounter goes somewhat like this: One visiting card handed over, bundles of currency pop up, and the maximum interrogation is limited to, even while placing the said money in relevant pocket, drawer, shelf, "You're from, what did you say, Impex?" Answer, "Impex Consultancy." The follow-up question does not go beyond, "And your name is?"
Shocking? In this age of hidden cameras and sting operations and scams and doctored videos, maybe. After all, Mamata Banerjee had stomped out of the Vajpayee government after precisely such a sting operation conducted on BJP president Bangaru Laxman, something she had been able to restrain herself from doing even after the 2002 Gujarat riots. And these episodes of Trinamool honchos following in the footsteps of the luckless Laxman were apparently all filmed after the Sarada scam came to light, followed by several other chit fund scams, effectively shattering the myth that the Trinamool Congress was different, that its netas were incorruptible.
But shocking because of the revelations themselves? Doubtful. Go back just a day, one day before the newbie Narada News outed Bengal's polls with its tell-tale videos. Sunday, 13 March. It was the first Sunday after the dates for the assembly elections beginning next month were formally announced. All parties had swung into election mode with gusto, the ruling Trinamool being first off the mark, with all the names of its candidates announced in all the 294 constituencies, unlike the opponents Congress and CPM still in the throes of trying to thrash out an alliance, seat adjustment, whatever.
The lanes and bylanes of Kamarhati, a constituency on the northern fringes of Kolkata, were alive with the sound of campaigning, with Trinamool leading the charge here too. Their candidate is the sitting MLA, Madan Mitra, the state's transport and sports minister till a few months ago, but whose address has been the Alipore Central Jail for almost one and a half years now, accused as he is of being involved in the nefarious Sarada chit fund scam. "Too influential", according to the CBI, to be let out even on bail.
No matter, his wife and two sons are out braving the blazing sun, in an area they are unfamiliar with (Madan Mitra's home is in south Kolkata), ably shepherded by the MP within whose parliamentary constituency this assembly constituency falls. And the local people are out in droves too, showing their unstinting support, expressing their undying gratitude to their "Dada". They openly acknowledge all the help he has given them over the years, made arrangements for a job here, a loan there, a handout oblique government grant elsewhere, regularising of illegal constructions all over. Dragging the Sarada scam into all this is a non sequitur; people prefer to value what they have in hand rather than what they may have lost notionally. The Sarada scam has not affected Trinamool's electoral fortunes in Lok Sabha or panchayat or municipal elections since it burst into the open in 2013.
That in sum is the story of Bengal politics today. People here no longer worry their confused heads over questions of ideology or principles or even policy that used to permeate the very air of Bengal once. Today, it's all a matter of give and take here and now. Mamata Banerjee has been showering her voters with freebies, rice at Rs 2 a kg, cycles for college-goers, shoes for school children, free education for girls, etc. etc. and she has her voters eating out of her hands.
It was so in the latter part of Left rule too. Whatever ideological commitments there may have been in the early years of the Left Front, the decades of being in power took their toll and new formulations emerged. Academics like internationally acclaimed economist Pranab Bardhan put it in their trademark jargon as "a strategy of clientilism" that in layman's terms that translates into a system of patronage that the CPM regime instituted to give public goods and services with one hand to take the votes with the other. A system that worked fine until it didn't, until the local faces of the party became so corrupt and so unbearable that the people couldn't take it anymore.
It was not with any promise of ideology or clear programmatic plank that Mamata Banerjee came to power in 2011. She had one a one-point agenda only: throw out the CPM and the golden age of Bengal would return. Her biggest success since coming to power: she has been able to bring her opponents down to her level. The so-called alliance or understanding between the Left and the Congress too has only a one-point agenda: get rid of Mamata Banerjee and Bengal will return to its glory days. There is not even a common minimum programme on offer. But the same faces who were once seen as having terrorised Bengal are there at the forefront, with nary anything new to say.
Bengal today is living by another of its sayings: felo kari makho tel or give the money, get the oil massage. What price videos showing money changing hands for unknown favours? The answer, sad to say, is not even blowin' in the wind. It'll be a long long time before Bengal's pride can be assuaged.
Subscribe to Moneycontrol Pro at ₹499 for the first year. Use code PRO499. Limited period offer. *T&C apply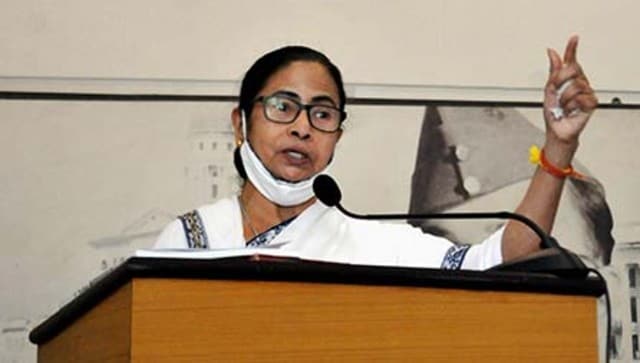 Politics
According to TMC sources, the party has decided to omit from the candidates list the names of several sitting MLAs who are 80 years of age or older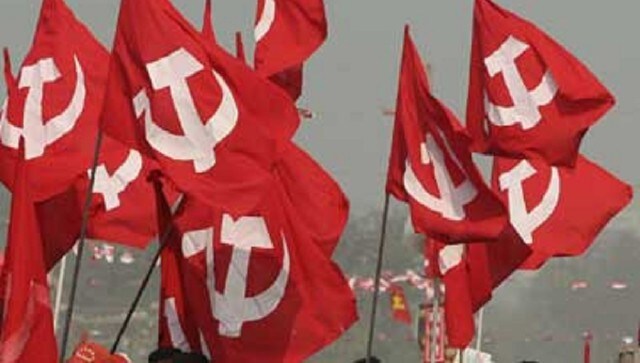 Politics
Reports suggest that the Left Front will walk away with the largest chunk of 165 out of the 294 seats, leaving Congress with 92 and ISF with 37, but a final announcement is likely later this week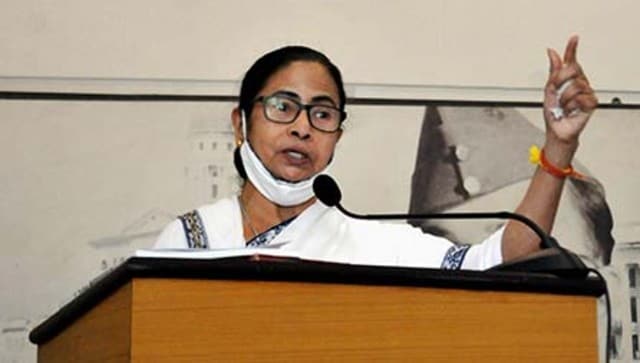 Politics
Hailing Mamata Banerjee as the 'real Bengal tigress', the party vowed to stand in solidarity with the Trinamool Congress chief