West Bengal goes to polls: Will scams and flyover collapse impact Mamata or will TMC pass with flying colours?
The West Bengal elections this year may be an important game changer for politics in the state and nationwide. Will the balancing act between the four major political players in the state remain in tandem or are we going to witness a historic change of pace?
"Development, development, development," says party spokesperson Derek O'Brien, is the mantra for the Trinamool Congress this election. The TMC is confident of its success in the 2016 election in Bengal. And why not? As the first 18 constituencies go to the polls on Monday, TMC can bank on the work it has done to pay dividends.
Backward and underdeveloped, Lalgarh, part of the Jhargram assembly constituency, had become a hotbed of Maoist activity in 2008 and 2009. The area had become the poster child of Left-Front neglect. Jhargram today is a different animal. Roads and bridges, schools and colleges have changed the face of the region.
"Mamata Banerjee's Trinamool Congress government inherited a debt-riddled state which was in shambles, and in four-and-a-half years a lot of good work has happened," says O'Brien, pointing out that in that time the state's tax collection had doubled, and in 2014-15 Bengal's Gross Value Added Growth had been 10.48 percent, against the national average of 7.5 percent.
"The figures speak for themselves," he says, "More than 3.1 million girls have been brought under the Kanyashree scheme, recognised as excellent by the UNICEF and DIFD; the State has opened 108 fair-priced medicine stores, which distribute medicines at 48-77% discount; in agriculture, Bengal has received the Krishi Karman Award for four years consecutively. I could go on."
Mamata's most popular scheme is a subsidy that provides rice at Rs 2 a kilo to 7 crore of the 9 crore inhabitants of the state. "Amra ekhon pet bhore khete parchhi (We can now eat our fill)," says the man on the streets of Purulia, one of the most neglected districts in the state. Despite the crippling water shortage in the area, Mamata has won hearts here with her food programme.
However, Prime Minister Modi was quick to claim credit, insisting, at a rally in Kharagpur, that Mamata Banerjee was taking credit for what is really a Central scheme. Her winning scheme, he said, was actually being paid for by the Centre, at the rate of Rs 27 for every kilo of rice sold for Rs 2 in Bengal.
Not to be left behind, the Left were keen to add their two bits. "The Rs 2 per kilo rice scheme was originally introduced by the Left Front government in West Midnapore, Bankura, Purulia," says CPM leader Mohammed Salim. "It is now a Central scheme, expanded by the Food Security Act to the entire state," he adds.
The biggest challenge to the TMC this year is the Left Front's teaming up with the Congress, in a historic first. The traditionally rival parties have come together to form what they call a unified opposition aimed at "restoring democracy" and "removing the TMC menace from the state."
"This is an alliance without any ideology, a principle-less alliance," O'Brien says, adding, "Modern history records a slogan coined by the Marxists – Galli Galli Me Shor Hai, Rajiv Gandhi Chor Hai. And what do we see today? Cong-rade is the comrade?!"
Salim was careful to note the difference. "This is not an alliance," he says, "But a push from all fronts to get rid of the TMC menace, by everyone apart from BJP." But can this marriage of convenience win them the votes? While some see it as a rallying call by the opposition, others are not so certain. For the Left, it's an experiment, which they hope will work in their favour.
"The old traditional terms don't apply here, this is a new scenario which is being unfolded and we can see that it has already made an impact, every passing day," says Salim, "We are not asking for a Left Front government but a Left Democratic and Secular government, which will be more responsible, responsive and accommodative."
For this to happen, however, it's going to take more than just a united opposition. The TMC survived the 2013 Saradha scam. The only party leader, transport minister Madan Mitra, who has ended up in jail on charges of Saradha links, has been renominated to the Kamarhati constituency.
This time round it's Narada, a sting operation that's exposed several top TMC leaders for allegedly accepting bribes. Many suggest that although this may affect a percentage of urban votes, rural Bengal would remain indifferent.
"In fact, it is the other way around. Rural Bengal has suffered – Panchayats, teachers, government and semi-government workers, contractual civic volunteers etc. There has been huge corruption," claims Salim, "Mamata has created a smoke screen of illusion, but her image is not what it used to be ten or even five years ago."
The collapse of the flyover couldn't have come at a worse time for the TMC and it has given the opposition a whip to beat the Trinamool with. BJP is making the most of it. National leader Siddarth Nath Singh has made the most explosive accusations against Mamata Banerjee. He claims to have documents that show Mamata, as railway minister, had granted favours to IVRCL, the company that was building the flyover.
Singh said, "She knew IVRCL was blacklisted by many, was under CBI probe and she still didn't revert the CPM's decision to allow it to build a flyover." The CPM has deftly deflected blame, saying only five percent work had been done by IVRCL between 2009 and 2011.
Mamata Banerjee, they claim, pushed the company to finish constructions by February so that she could inaugurate it before the assembly elections. And haste made waste.
"Construction, cement and corruption, this is what the C in TMC stands for," says Salim. These allegations are growing louder as alleged links emerge between contractors related to TMC leaders and IVRCL.
"The Left and Congress have 43-44 percent votes to begin with. So, things like Narada, Saradha and the flyover collapse, what are they adding? Is it swinging three percent of the vote away from TMC?" says political Shikha Mukerjee. "This is the big question."
Among her more controversial policies was Mamata's idea of paying a stipend to imams. Besides this, she promised to legalise Madrasas, she announced scholarships for Muslim girl students, and created reservations in jobs for Muslims by categorising them as OBC. She has been accused of appeasing the minority vote bank.
The Left believes this is a temporary hiccup. "The beauty of Bengal is that its voters cannot be polarised on the basis of religion. Our shared culture, tradition and heritage have deeper roots," says Salim.
There are five states going to the polls this season, Assam, Kerala, Tamil Nadu, Puducherry and Bengal. Only in Bengal, elections will stretch over a whole month, in six phases, across seven days. Why has the election commission so decided? The opposition says that's because of the dismal state of law and order and TMC's use of strong-arm tactics to win polls.
Mamata Banerjee has indirectly challenged the EC on this. Her most famous quote on the issue is, "If they cant trust the Bengal police and get police from Delhi for elections here, then what will they do when there are elections in Delhi? They will have to ask President Obama for American police."
Not only is the EC holding polls in Bengal over seven days, they have also deployed a huge paramilitary force to ensure polling is free and fair. The Bengal elections this year may be an important game changer for politics in the state and nationwide. Will the balancing act between the four major political players in the state remain in tandem or are we going to witness a historic change of pace? All eyes are on Bengal to see what happens next.
Find latest and upcoming tech gadgets online on Tech2 Gadgets. Get technology news, gadgets reviews & ratings. Popular gadgets including laptop, tablet and mobile specifications, features, prices, comparison.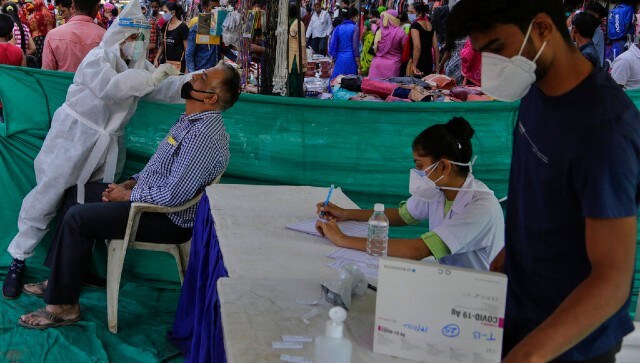 India
Modi made the remarks during a virtual meeting with states and UTs to discuss modalities of vaccine distribution strategy and review COVID-19 response, especially in eight states reporting a surge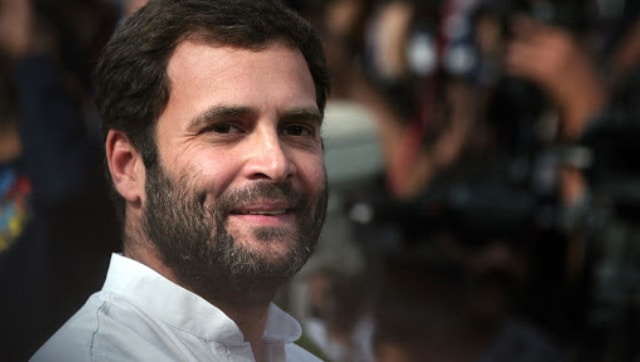 Politics
According to the state Congress leadership, Gandhi inquired about the seat-sharing deal between the two parties
India
The West Bengal chief minister also claimed that the house was sanitised and given a fresh coat of paint before the home minister undertook the visit