West Bengal elections: I'm optimistic that TMC will be ousted, says CPI leader
Hyderabad: CPI General Secretary Suravaram Sudhakar Reddy on Thursday expressed optimism about the ouster of the Trinamool Congress (TMC) government in the West Bengal polls, claiming a large voter turnout so far pointed towards the ruling party's defeat.
"It (the election) undoubtedly started as a tough contest but I am optimistic because of the big turn-out of the people and I believe it's in favour of Left parties and Congress. We did not expect this much of a turn-out", Reddy told PTI here in an interview.
Citing some past instances, he expressed the view that large voter turnout percentage is indication of "one side" generally getting a huge majority.
"Quite possibly, TMC could have claimed (that the large voter turn-out is in its favour). But they have not claimed. They are worried about big percentage of vote. So, I am optimistic that TMC will be ousted", Reddy said.
He said the first phase of election was more or less peaceful, the second one witnessed "tension", while in the third round (being held on Thursday) "they (the TMC) started violence again.
"The violence will start when they (the ruling party) have no confidence about the result of the election. Otherwise, there is no necessity for 'goondaism' and all that", he said.
Reddy justified the electoral understanding that the Left parties have entered into with the Congress, saying it was driven by the urge of "non-Mamata Banerjee people" not to contest against each other.
"The only aim is not to split the anti-TMC vote," he said.
"But politically, we have serious difference of opinion on the economic policies of the Congress party. They brought this neo-liberal policies, they brought misery to people and all that. We still oppose it", he said.
CPI, RSP and Forward Bloc had some reservations about the electoral understanding with the Congress but accepted the decision taken by CPI-M, the biggest Left party in West Bengal which leads the Left Front, Reddy added.
"But what is (now) happening down below (on the ground) is when one party organises an election rally and campaign, the cadres of other parties also start coming. And in elections it's difficult for any body to say that 'don't support us'. That's how it started at some places and leaders are also there, I am told", he said.
Politics
Bhabanipur will go to the polls on 30 September and the results will be declared on 3 October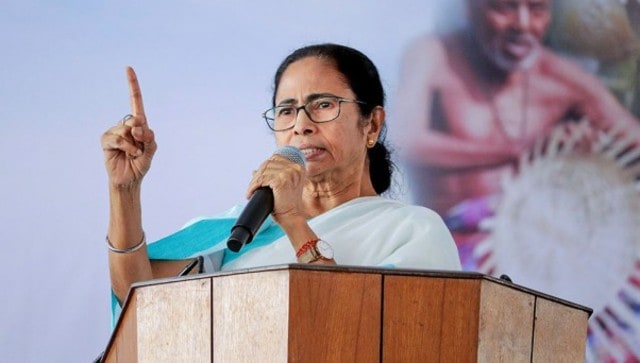 Politics
Sajal Ghosh, the chief election agent of the saffron party's candidate for the constituency, Priyanka Tibrewal, wrote to the EC, raising objections to Banerjee's declaration.
Politics
The Balurghat MP further said Mamata Banerjee should 'stop harbouring ambitions of becoming the next PM' and concentrate on running Bengal properly