West Bengal election: Violence mars phase-3 of polling as state records 79.22% votes
Incidents of violence were reported in Murshidabad, Nadia and Burdwan districts, leaving one dead and several others injured during West Bengal polls.
Amid incidents of violence that left one person dead and several others injured, over 67 percent votes were cast in 62 constituencies during the first eight hours on Thursday in the third phase of the West Bengal assembly elections.
Election Commission officials have so far received over 1,500 complaints, including those of violence, voter intimidation and disruption of the poll process. At least 47 people were held in the metropolis itself.
The constituencies that went to polls on Thursday included 22 in Murshidabad, 17 in Nadia, 16 in Burdwan districts and seven in north Kolkata. Thursday's balloting marked the second and final round of voting in Burdwan, where nine constituencies went to polls on 11 April.
ANI reported that 67.80% voting has been seen till 3 pm. An EC official said that till 1 pm, "Overall 57.21 percent polling was recorded. The turnout in Murshidabad was 58.06 percent, Nadia 60.07 percent, Burdwan 58.74 percent and Kolkata 44.14 percent."
Amid sweltering heat, incidents of violence were reported in Murshidabad, Nadia and Burdwan districts, leaving one dead and several others injured.
BJP MP Babul Supriyo chased down a few troublemakers in filmi style who tried to heckle him while the singer and Union Minister was casting his vote. Minister of state for urban development, Babul, had arrived at the Arya Kanya Vidyalaya booth under Jorasanko constituency in Kolkata with his parents to cast his vote when some alleged Trinamool Congress miscreants gheraoed and started heckling him.
The actor-turned politician was then seen chasing down the hecklers as police and paramilitary personnel failed to keep pace with him. "TMC workers had started abusing and heckling me when I arrived. They are drunk and not in their senses. I managed to chase down and catch one and handed him over to the police," Babul was quoted as saying in 24 Ghanta.
Tahidul Islam, a Communist Party of India-Marxist activist, was killed when crude bombs were hurled at him in Domkal in Murshidabad district.
While the EC sought a report on the incident, CPM leader Anisur Rahaman blamed the Trinamool Congress for the killing, as did the Congress.
State Congress leader Adhir Chowdhury has blamed an "unholy alliance" between the ruling Trinamool Congress and Border Security Force for the death. "Since this is a border area, the BSF, which operates here, is involved with the cattle smuggling racket. They have struck some sort of understanding with the TMC which is why their goons were allowed to escape after killing Tahidul. We have requested the EC to deploy CRPF jawans here instead of BSF. And we have also called for repoll in certain booths in Domkal which witnessed violence today," Chowdhury was quoted as saying in local TV channels.
TMC's Domkal nominee Soumik Hossain has denied the charges, blaming the death on infighting between the Left Front and Congress. "There is no alliance here. They know they will lose even their deposit in this seat which is why out of frustration they have indulged in violence which led to the killing," Hossain was quoted as saying in 24 Ghanta.
Besides, at least four others were attacked in Domkal allegedly for casting their votes.
"Last night, some people threatened me not to vote but I chose to ignore that. When I was returning after casting my vote, I was attacked," said one of the injured who was admitted to a hospital.
In Kalyani, a professor of Kalna Polytechnic College suffered fractured hands when alleged Trinamool Congress activists attacked him while he tried to cast his vote, reported Kolkata TV.
Professor Shibu Das's wife Tultuli was also attacked while the couple stepped out to exercise their democratic right.
"Some TMC workers threatened us last night not to step outside during the day of the polling. We still didn't think it'd come to such a pass. Just as we neared the polling booth, some TMC goons attacked us and tried to hit me on the head with bamboo sticks. I tried to save my head and the blows landed on my hands. Both my hands are broken," Professor Das was quoted, as saying by the TV channel. Das's wife said she was also not spared.
"They tried to beat me up too but I made a lucky escape," she said. The couple are yet to file a police complaint, however, fearing more attacks.
Whistle-blower former Indian Police Service officer Nazrul Islam, who too is contesting from Domkal, accused the EC of being "intentionally incompetent".
"The EC has chosen to be intentionally incompetent; the reason being a tacit understanding between the ruling parties at the Centre (BJP) and the state (Trinamool)," added Islam, a candidate of the Mulnibasi Party floated by him.
Congress state president Adhir Ranjan Chowdhury alleged that central security forces were "absent" in many places in Murshidabad and said complaints to the EC have been made about the "district administration's biased role towards the Trinamool".
Reports of violence were also received from Ketugram in Burdwan district where three people were injured after crude bombs were thrown near a polling booth.
Several crude bombs were also seized from near a booth at Saguna in Nadia district.
Voters in Chakdaha in Nadia district alleged they were "prevented from voting by Trinamool goons".
At least four people were injured in Mangalkote of Burdwan with Trinamool's Siddiqullah Chowdhury accusing the CPM for the attack.
"CPM goons are behind this attack. Four of our party activists have been hospitalised with serious injuries. We demand immediate arrests of all the culprits," Chowdhury said and threatened protest until his demands were met.
Complaints of voter intimidation and scuffles between rival political activists were also received from several booths in city, including Beliaghta and Entally. A mediaperson was among the injured.
At least 47 people have been arrested from the city," said a Kolkata police officer.
Both the CPM and the Congress alleged their polling agents were assaulted and driven out in several booths. Booth-capturing and voter intimidation took place in a number of areas, they said.
TMC leader Anwar Khan from the Cossipore area was arrested after he was caught on camera allegedly speaking to partymen over his mobile phone and asking them to "hit the EC on ts face with a shoe" on Thursday morning.
Following this, Chief Electoral Officer Sunil Gupta called up Kolkata Police Commissioner Soumen Mitra to arrest Khan, who was already under police surveillance owing to his "influence" in the Cossipore-Belgachia constituency where polling was held on Thursday.
The TMC leader had, however, managed to flee. A team of police, led by DC North Subhankar Singha Sarkar, went to Cossipore and led a search operation at several places, including his house but failed to arrest him which forced Kolkata Police to announce him as "absconding".
Later, acting on a tip-off police finally nabbed Khan from Dumdum area, which is close to his residence.
The CPM, in very strong terms, reacted to the incidents of violence in the West Bengal elections, and said that the TMC has unleashed a reign of terror.
Over 1.37 crore (1,37,42,000) voters are eligible to elect their legislators across 16,461 polling stations, including 10 auxiliary booths, from among 418 candidates, including 34 women.
Of these 62 constituencies that went to polls on Thursday, Trinamool and Congress had captured 29 and 16 seats respectively five years ago.
Among the Left Front partners, the CPM won 14, and Revolutionary Socialist Party, Samajwadi Party and All India Forward Bloc one each.
The ruling Trinamool and the Bharatiya Janata Party are contesting all 62 constituencies in the third phase.
The Left Front-Congress alliance is also in the fray for all the 62 constituencies. But the Congress nominees are also clashing with those from the Left Front in 11 seats — 10 in Murshidabad and one in Nadia.
In this phase, Ranaghat South in Nadia is the largest constituency electorate-wise, whereas Ausgram in Burdwan district is the biggest in terms of area. Shyampukar constituency in Kolkata North has the least number of voters.
Among the major candidates in the third phase are state ministers and Trinamool contestants Rabiranjan Chattopadhyay, Sashi Panja, Sadhan Pandey, former state minister and CPM candidates Anisur Rahaman and Debesh Das, Congress legislature party leader Mohammad Sohrab and former state party president Somendranath Mitra, and BJP national secretary Rahul Sinha.
Of the 418 candidates in the fray, 61 are millionaires, 80 have criminal cases against them, with 65 candidates declaring serious offences like murder and rape against their name.
So far, voters in 105 of the state's total 294 assembly constituencies have exercised their right to franchise on April 4, 11 and 17 in the first two phases.
Polling in the fourth, fifth and sixth phases will be held on 25 and 30 April and 5 May for 49, 53 and 25 constituencies respectively.
With inputs from agencies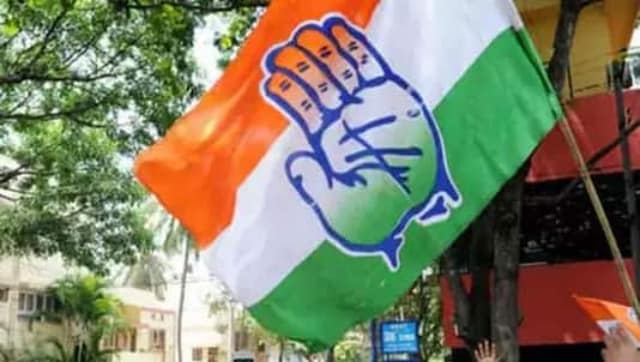 India
Terming it as cruelty and public shaming of the child, the Commission issued a notice on Thursday. The child was made to sit in a cycle rickshaw as part of the protest and was holding a placard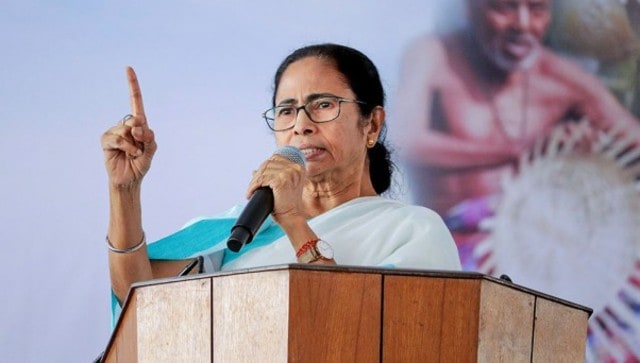 Politics
Sajal Ghosh, the chief election agent of the saffron party's candidate for the constituency, Priyanka Tibrewal, wrote to the EC, raising objections to Banerjee's declaration.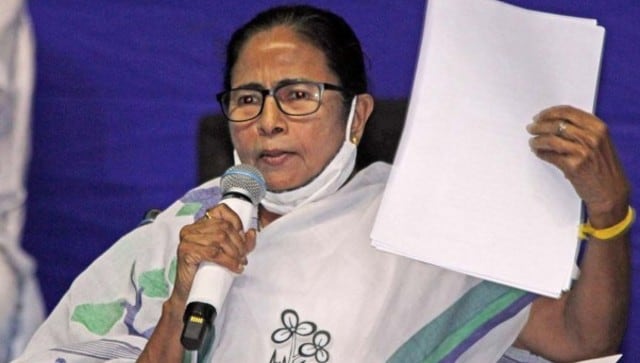 Politics
Mamata, who lost the election in Nandigram, has to win this by-poll to retain her chief minister's post. The BJP, Congress, and CPM-led Left Front are yet to announce their candidates