West Bengal bypoll results: Impressive gains notwithstanding, BJP may find it tough to unseat Mamata Banerjee
Despite its good result in the 2015 Assembly election and the Kanthi Dakshin bypoll, BJP still suffers from a few debilitating problems that resist quick-fixes in West Bengal
In the winter of 2015, when senior RSS hand Dilip Ghosh finally replaced BJP's long-serving West Bengal state president Rahul Sinha after a tenure marked by indifference and infighting, a senior party functionary at BJP's 6, Muralidhar Sen Lane headquarters told me that BJP has missed the bus in West Bengal.
His point was simple. For far too long, the BJP had remained locked within its identity as a fringe political force in the state, the birthplace of Bharatiya Jan Sangh founder Syama Prasad Mookerjee. The party needed to post exponential growth. For that to happen, it needed a change its strategy.
"There is nothing wrong with the agenda of development, but focusing on it alone won't cut much ice for us. A large majority of Hindus in the state look at to us to highlight issues that other parties won't touch. We must give them a voice. If we don't listen to them, who will?," he had posed.
This conversation, as I mentioned earlier, took place more than a year ago, roughly one-and-a-half years after the Narendra Modi wave swept India and left its imprint on Bengal. From scratch, BJP's voteshare almost rose overnight to 17.6 percent during the 2014 Lok Sabha elections. It also bagged two seats. Why then did the senior functionary appear so pessimistic?
Despite its good result, BJP in Bengal still suffers from a few debilitating problems that resist quick-fixes. One, the party lacks a local leader with mass appeal. Two, it has replicated in the state not even a fraction of the organisational structure and booth-level mass mobilisation that are its hallmarks in north India. Three, strangely, the party was until recently also suffering from an ideological void.
The last point needs a bit of expansion. Gains of 2014 notwithstanding, BJP's appeal was still restricted to a few areas in north Bengal. In Kolkata, it was struggling to transcend its "non-Bengali trader-community" image. Modi's win did generate significant cross-voter appeal, especially among the youth, but these were likely to be fickle minds drawn by the PM's message. When that appeal wanes, goes the theory, BJP would be struggling for consolidation of support.
Last year's Assembly elections drove home a few truths. Though BJP's voteshare was up from four percent in 2011 to 10.2 percent in 2016, it was still seven percentage points less than what it had polled in 2014. Applying the differentials between Assembly and Lok Sabha polls, this was still a sharp enough drop. The question was, who bagged the votes? Not the Left Front or Congress for sure.
CPM and Congress had entered into a 'mahajot' (grand alliance) to consolidate anti-Trinamool votes, but were routed in the process. The Left front suffered a staggering 17 percent erosion in voteshare, getting 24 percent in 2016 from 41 percent in 2011. This was also five percent less than its tally in 2014. Congress made a marginal improvement, limping to 12.3 percent in 2016, up from 9.09 percent in 2011 and 9.6 percent in 2014.
While BJP registered an upswing compared to 2011 and a downswing compared to 2014, the ruling Trinamool Congress went from strength to strength. As Mamata retained her writ, TMC won a staggering 211 out of 294 Assembly seats, bettering its 2011 tally by 27 seats and registered a commensurate jump in vote share. In 2016, TMC won 44.9 voteshare, compared to 39 percent in 2011 and 39.03 percent in 2014.
It was clear, therefore, that a part of BJP's gains in 2014 had been snatched away by TMC. This wasn't unexpected as swing voters usually have a high degree of fickleness. It was clear that if BJP had to sustain its growth in Bengal and break new grounds, it needed committed cadres driven by ideology and a voter base drawn to its core platform. In short, went the internal assessment, the party needed a dose of Hindutva.
By the turn of 2017, BJP began to focus on hard identity politics to consolidate the Hindu voter base. In a border state like Bengal, which has its own set of socio-cultural dynamics and a distinctly different demography compared to the north Indian states, this was nevertheless a risk. The 2011 Census put the state's Muslim population at 27 percent. Will there be any takers in the state for a strident, right-wing Hindutva ideology? Remember that Bengal had remained largely untouched even at the height of the Ram Janmabhoomi movement.
However, around this time, BJP received help from an unlikely source: Mamata Banerjee's single-minded focus on identity politics created a curious dovetailing of interest that fuelled — at least in the short term — both BJP and TMC's rise.
To understand this, we need to take a brief look at Bengal's socio-cultural fabric. Though the Trinamool Congress displaced the Left front in 2011 in a landmark election after a long, bitter struggle, Mamata Banerjee's politics never had the dogmatic pull that had been CPM's calling card for 34 years. If the party had virtually replaced the state's vertical structures and made the two inseparable in people's eyes under Left rule, that was possible due to the platform provided by Leftist ideology. Cadres were kept in line, dissent was kept under control, and misrule drew legitimacy under the danda of democratic centralism.
Mamata, who cut her teeth in Congress, sought to do exactly this but in a totally different way. Where Left used the ideological stick to beat dissent, TMC uses a combination of personality cult and identity politics. Huge cutouts of the chief minister adorn every nook and corner of the city. In some she wears a hijab. These are strategically placed in areas of heavy minority population.
In the six years that she has been in power, Mamata has made a significant shift from an agent of change (poriborton) in 2011 to a secular leader in 2017 who has been accused of Muslim appeasement, not just by the BJP but even the Calcutta High Court.
While seeking to consolidate her Muslim votebank, Mamata has created the space for BJP's Hindutva politics to rise. The saffron unit's performance in the latest bypoll — where it gained 30 per cent of the vote share — indicates that its consolidation of Hindu voter base is working.
However, there is a catch. Though BJP has been drawing eyeballs and making inroads in rural Bengal through its focus on the Hindutva ideology, it cannot hope to unseat Mamata riding only on the wings of resentment and victimhood narrative. It may seem from outside that TMC's popularity is incumbent only on personality cult and a politics of identity. But that is only part of the story.
In the last six years, Mamata has focused massively on social sector spending. This was difficult due to the state's deep debt burden, but the chief minister and her deft finance minister Amit Mitra have been clever enough to increase tax collection by wide distribution of liquor licenses. In this, Mamata has been helped by Bihar Chief Minister Nitish Kumar's move to turn the adjoining Bihar into a dry state. The relationship between targeted social sector spending and votes remains strong.
She has also been nimble enough to anticipate the problem posed by BJP's rise. Devoid of Left's constraints, Mamata has answered BJP's Hindutva focus by her own brand of Hindutva politics. With competitive Hanuman Jayantis being held in state, one would imagine that there will be less attempts now to change the "ramdhanus" to "rongdhonus" and "aakashi" (sky blue) to "aasmani". In her battle against BJP, the Bengal CM would also be aided by the state's intelligentsia and a sizeable section of the upper class, upper caste Hindus whose distaste for BJP far outstrips their snobbery on Mamata.
The BJP cannot take Bengal for granted, yet.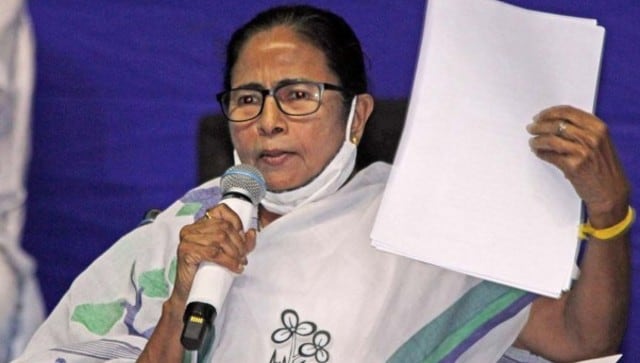 Politics
The TMC chief, who seeks to take up a larger role in national politics prior to the 2024 Lok Sabha election, is visiting Delhi for the first time after her party's win in the recent Assembly polls
Politics
Banerjee's petition challenged Adhikari's victory from the Nandigram constituency and sought a reevaluation of the result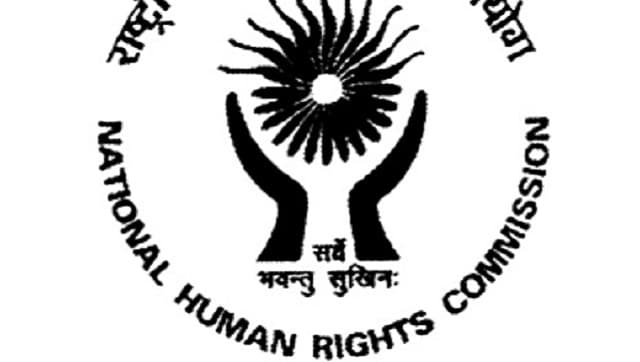 India
"This was retributive violence by supporters of the ruling party against supporters of the main Opposition party," the NHRC committee said in its scathing remarks