Decoding mandate: Vote share, spread imply BJP is ready to rise in Bengal
BJP arrested a massive erosion in its vote share (in fact, compared to 4% in 2011 Assembly polls it actually registered a 6% rise) and in at least 50 of the 294-seat Assembly it aided the ruling party by cutting into anti-incumbency votes.
BJP's rise as the new national force with a pan-Indian presence owes in no small measure to its long-term strategy of building the party from scratch in places where it never had even the slightest of presence. The ever-expanding saffron footprints point to the quiet yet fervent fixing of nuts and bolts in hitherto uncharted territories and targeted, grassroot-level effort from workers and volunteers.
For a party that lacks the rich legacy of Congress or the doctrinal moorings of the Left, it is imperative that organization framework is in place way, way before its gains are evident in electoral politics. Towards that end, BJP's performance in Kerala and West Bengal during the 2016 Assembly elections is perhaps more important than even its rising to power in Assam.
In West Bengal, a curious fact has gone largely unnoticed. When you count the number of seats, the BJP has won just three. A seemingly negligible figure in an election where Mamata Banerjee's Trinamool Congress won 211 seats. But let us take a look at the vote share. The BJP polled 10.2 percent of the votes, just about two percentage points less than Congress's 12.3 percent. Yet, Congress finished as the second-largest party in the state with 44 seats. (Source: EC)
How is this possible? And what does this signify?
This happens due to India's first-past-the-post voting system which we have copied from the British. Simply, it means that the candidate with the most votes in each constituency wins that seat. All other votes become irrelevant. This is the second-most popular voting mechanism in the world. It is less ambiguous, votes can be counted quickly and winner decided as soon as it is done.
The problem with this system, however, lies in the fact that it sometimes gives us a skewed reality. For instance, it is quite clear that Congress polled slightly more votes than BJP but got way more seats because its votes were "concentrated on a few seats." Whereas the same scenario became seemingly disadvantageous for the BJP because its votes "were spread over large parts of the state" and naturally fell short of the numbers required to win.
Readers will notice that I used the word "seemingly disadvantageous" because even though it appears that BJP has lost out on a number of seats, it actually points to the success of its long-term target, that of becoming the state's chief electoral force. And spreading out of the vote share means that it is succeeding in fanning out to different parts of the state instead of staying put in a fiefdom, as Congress has done for decades in north Bengal (now increasingly under threat from TMC). In 262 constituencies, BJP got more than 10000 votes and in 60 seats including that of the Chief Minister, the saffron party polled more than 20000 votes.
In fact, BJP rookie Chandra Kumar Bose at one stage ran Mamata Banerjee close in Kolkata's Bhawanipore though he later finished third.
Why Modi, not Mamata, broke alliance's back
But there are other metrics to gauge BJP's rise in Bengal and the most glaring of those is Mamata Banerjee's stunning performance. Sounds conflicting? It is actually quite simple. Trinamool Congress would not have got won so many seats had it been a straight fight between it and the Left Front-Congress alliance. It is the BJP which put a spanner in opposition's ambition by eating away a large segment of the votes in a triangular contest and making it easier for Didi to ease through.
One of the key calculation that the alliance was banking on was a slide in BJP's vote share compared to what it was in 2014, when the saffron party polled an unprecedented 17 percent votes during Lok Sabha elections riding on a Modi wave. It was largely believed (and even indicated by some exit polls) that the figure may come down by as much as 10 percentage points and the extra votes will go in opposition kitty.
What we saw instead was that the BJP arrested a massive erosion in its vote share (in fact, compared to four percent in 2011 Assembly polls, it actually registered a six percent rise) and in at least 50 of the 294-seat Assembly it aided the ruling party by cutting into anti-incumbency votes. It won't be an exaggeration, therefore, to claim that Mamata Banerjee should send a 'thank you' note to Narendra Modi.
Equally interesting is BJP's performance in north Bengal, a traditional Congress stronghold. It won two of its three seats in Alipurduar and Malda (the other being West Midnapore where party president Dilip Ghosh emerged victorious). And as a Times of India report points out, the saffron vote share in vast stretches of north Bengal is way ahead of its overall state average. A host of constituencies in Jalpaiguri, Alipurduar, Jhargram and Malda saw BJP polling 20 percent to 28 percent votes.
The result of tenuous, intense, mass-oriented projects in tribal areas of Dooars and social activism through the RSS network is evident. The Sangh has seen a recent spurt in the number of shakhas in the state. While that alone cannot ensure electoral dividend, the party has also undertaken massive booth-level functions.
The base for BJP's rise in Bengal is now complete. The party's national secretary and chief election campaigner Sidharth Nath Singh sees the results as such. "We have now got a foothold to expand the party's presence in the state. The groundwork is done. 2019 and 2021 is ours," he told Firstpost on Friday.
While the target is certainly ambitious, few would put it past the BJP. The party is clearly on an upswing.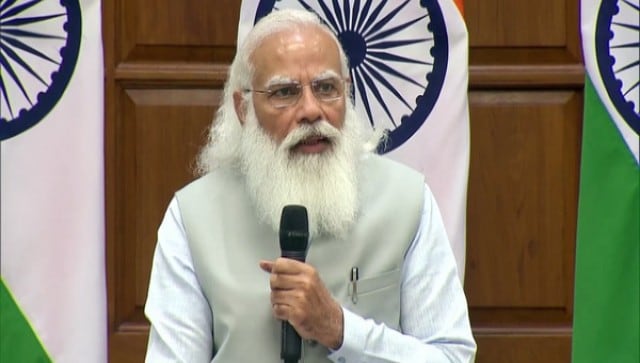 India
Leaders of several NDA constituent parties were in attendance. These included Apna Dal leader Anupriya Patel, JDU leader Ram Nath Thakur, AIADMK leader A Navaneethakrishnan, RPI leader Ramdas Athawale and LJP leader Pashupati Paras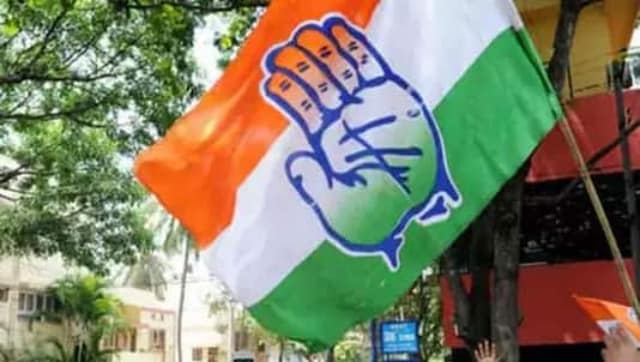 Politics
Demanding a court-monitored inquiry, Congress' Mallikarjun Kharge questioned if governments in Madhya Pradesh, Manipur and Goa were also toppled using the spyware
India
Congress MP Ripun Bora claimed that the union minister's birthplace was Harinathpur in Gaibandha district of Bangladesh and he reportedly came to West Bengal for computer studies