West Bengal Assembly passes motion against Assam NRC; MLAs unanimously adopt proposal condemning list
West Bengal Chief Minister Mamata Banerjee has warned that the exclusion of 40 lakh people from the Assam NRC could lead to a 'bloodbath' and 'civil war' in the country.
Kolkata:  The West Bengal Assembly on Tuesday passed a motion against the final draft of the National Register of Citizens (NRC) of Assam and adopted an unanimous proposal condemning it. The motion was moved under the Rule 185 by state Parliamentary Affairs Minister Partha Chatterjee.
"We have to stage a protest together irrespective of our political colour. The NRC is nothing but a game plan for vote bank politics," Chatterjee said. He claimed that several well-known people have expressed their wish to visit Assam in this connection.
Congress member and Leader of Opposition Abdul Mannan questioned the silence of Prime Minister Narendra Modi on the issue and said that if needed, political parties might visit Delhi to stage protest against the NRC in Assam. Senior CPM leader and Left Front legislature party leader Sujan Chakraborty expressed concern and described the entire exercise as anti-human. The BJP's three MLAs were not present in the House during the discussion on the motion.
On Monday, Mannan and Chakraborty had demanded that a motion be brought in the Assembly to discuss the issue.
Registrar General of India Sailesh had announced in Guwahati on Monday that 2,89,83,677 people were found eligible for inclusion in the final draft of the NRC of a total 3,29,91,384 applicants and around 40.07 lakh of them did not find a place in the document. The fate of these about 40 lakh people remains in limbo, with the Centre declining to comment on their citizenship status.
West Bengal Chief Minister Mamata Banerjee on Tuesday warned that exclusion of 40 lakh people from the Assam NRC could lead to "bloodbath" and a "civil war" in the country. She also asked Home Minister Rajnath Singh to clarify whether the Centre intends to carry out an exercise similar to Assam NRC in her state.
Banerjee had hit out at the Centre on Monday, accusing it of resorting to "vote bank politics".  "This divide-and-rule policy will finish the country," she said at a press conference in Kolkata, alleging that it was a "gameplan" to isolate and "throw out of the state" Bengali-speaking people and Biharis. She also claimed that names of people who have passports, Aadhaar and voter cards have also been excluded from the final draft.
Assam, which has witnessed an influx of people from neighbouring Bangladesh since the early 20th Century, is the only state to have an NRC, which was first prepared in 1951. The current NRC is being updated with 24 March, 1971, as the cut-off date to include names of genuine Indian citizens.
Politics
While tea ensured economic well-being for the Brit enterprises, it spelt doom for the local tribes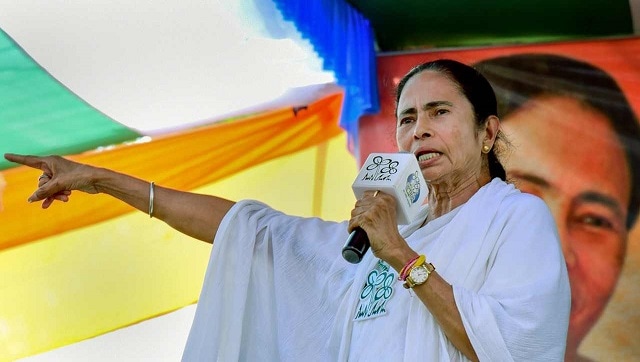 India
The West Bengal chief minister's visit to the capital is taking place days ahead of the winter session of Parliament that is scheduled to begin on 29 November
India
Notably, the TMC leadership on Saturday said it would continue to cobble up an alternative front as the Congress 'failed to lead the fight' against the BJP