Bengal polls: Under new top cop Soumen Mitra, Kolkata Police discovers its lost spine
Much maligned and a subject of utter contempt and ridicule, the Kolkata Police baton on Thursday shook off the accumulated dust of inertia and came crashing down on troublemakers to ensure a largely free and fair election in the city's seven constituencies, leaving a disgruntled ruling party in its wake.
From a cartoon cadre that acts and reacts in sync with the variable moods of its master in the seat of power, the city's police force seemed to have suddenly discovered its lost spine.
Much maligned and a subject of utter contempt and ridicule, the Kolkata Police baton on Thursday shook off the accumulated dust of inertia and came crashing down on troublemakers to ensure a largely free and fair election in the city's seven constituencies, leaving a disgruntled ruling party in its wake.
Even as West Bengal's Murshidabad, Burdwan and Nadia districts remained restive and witnessed sporadic violence during and just after the third phase of Assembly polls leading to three deaths, north Kolkata remained a welcome and surprising exception. The city's refreshingly pro-active police force kept goons on their toes all through the day and drew praise from the opposition and barely disguised ire from Trinamool Congress.
Credit for the cops' new-found steel must go to the new Police Commissioner, Soumen Mitra, whom the Election Commission dramatically put in charge on 13 April removing incumbent Rajeev Kumar against whom the opposition had leveled a litany of charges.
The twin decisions of removing an officer deemed close to the Chief Minister and appointing his replacement without taking any feedback from the state administration were seen a stunning lack of faith in the state and its machinery's ability to maintain law and order during the polls. Firstpost had pointed out that Mamata Banerjee won't take kindly to the slight and Kumar may even be reinstalled if TMC returns to power.
In subsequent rallies in different parts of the state, Mamata lambasted the Chief Election Commission's strategy to remove a host of civil and police officials, complaining that EC was acting at the behest of a 'nalish' syndicate (syndicate of complaints) formed by Left Front, Congress and BJP.
She went on to hint that Kumar, whom she had handpicked for the top cop's job when Surajit Kar Purakayastha retired in January this year, may return as the police commissioner — a remark that ran the risk of demoralising Kolkata's new police chief and confusing the force under him.
"Only God knows who guides them (Election Commission) to take such decisions. Some political parties in our state are responsible for this. They have no other work other than to lodge complaints. The BJP lodged a complaint and removed the police commissioner of Kolkata. So what? Whoever replaced him is our officer too. And by removing officers, you cannot change their mindset. He (Kumar) is a very good officer. He will again do his job in the near future. Who has been appointed (in his place) is also a good officer," Mamata was quoted, as saying in Times of India.
If Mitra was demoralised, he didn't let it show on Thursday. Kolkata's new top cop micromanaged the police strategy and his force delivered a stellar show, acting on over 600 complaints and arresting 63 mischief-mongers for violating section 144 of the CrPC.
While 52 were arrested from the city's Beleghata area, nine were held from Phoolbagan, one from Entally and one more from Jorabagan.
From 7 am in the morning right until the last ballot was cast, city cops intercepted dreaded biker gangs, chased away outsiders, dispersed unlawful assemblies near polling booths wielding the baton if necessary, cracked down on hoodlums trying to intimidate voters and kept the ringleaders on a tight leash.
Apart from a blip in the case of Anwar Ali, a local TMC leader who managed to give cops the slip and was arrested four hours later, the police succeeded in its job of ensuring an environment of safety for voters to exercise their democratic rights. It may not seem much but the 2015 civic body election — marred by widespread violence — showed that even basic bandobast could prove elusive in Bengal.
It's not as if the new police commissioner sourced his force from Mars. The officers who acted with alacrity on Thursday, nipping in bud any potential source of trouble, were the same officers who had earlier remained ineffective when the situation demanded their intervention. What changed this time?
A report in The Telegraph points out how the top cop had asked the 30000-strong force to "stick to the rule book".
"We were categorically reminded that we would be reporting only to the Election Commission of India and that we should conduct the poll process strictly, adhering to the rules," the newspaper quoted a officer-in-charge of a police station, as saying. Mitra, who took charge less than two weeks ago, apparently invited the O-Cs of local police station into his vehicle at each location and briefed him in person about what was expected of the force.

All shops in the vicinity of a polling booth were ordered to be shut. Owner of a popular sweet shop reportedly received a resounding slap for not complying with the rules. Even officers on poll duty had to switch off their mobile phones.
The overall mood was vastly different from last year's civic body polls when police sub-inspector Jagannath Mondal was shot at while trying to disperse a group who were allegedly led by the husband of a TMC candidate.
Mondal survived the attack but key culprits remained untouchable amid a blizzard of complaints that the police were shielding TMC supporters.
The chain of incidents proved how the police had become pawns in the hands of its political masters and were drawing its orders not from the rulebook but from the seat of power. The subversion of the state's police force was not pioneered by the TMC but it had been taken to dangerous heights, raising calls for A statutory, independent Police Commission, along the lines of the Election Commission.
Thursday's events, however, showed there is still life in the baton if the hands that wields it is independent and listens to no one but the call of duty. By its show of spine, the police seemed to have impressed even the opposition.
"Election Commission's move to change the CP has obviously worked," CPM MP and politburo member Mohammad Salim told Firstpost on Friday. "On the day of the polling, the police were very proactive and did their job", he added.
"This is normal. This is what is expected of the police. What the cops were doing under Mamata Banerjee's instructions were aberrations," he quipped.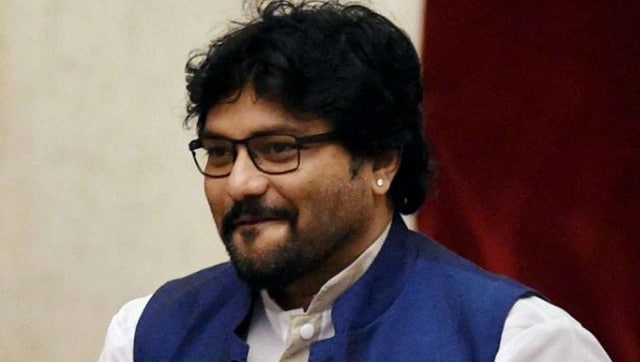 India
Supriyo, who joined the Trinamool Congress last week, said that his view on the matter may not have been liked by the BJP's top brass.
India
The first-time MP, with strong RSS roots and responsible for increasing the party's vote share in north Bengal, has replaced Dilip Ghosh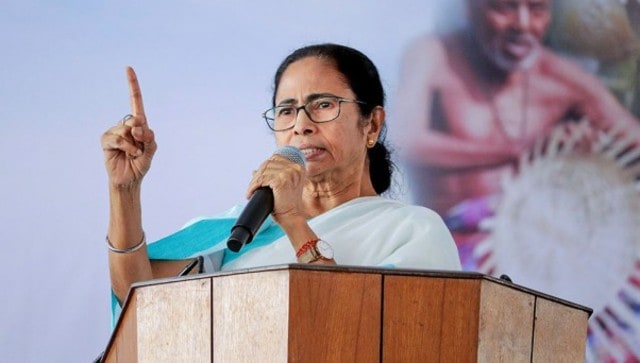 India
The restrictions, first imposed on 16 May and extended at regular intervals, were set to expire on Wednesday.