Fear of severe post-poll violence grips West Bengal amidst intimidation, threat, hostility
The nineteenth of May is the date set for the declaration of the winner of the one-and-a-half month-long "Election Contest" in West Bengal.
This has been the longest election in the state, held in six phases of polling, where phase one was held in sub-phases A and B. With three more phases left and D-Day nearing, instances of criminal intimidation, threats and killings are high as tensions simmer in several areas in rural West Bengal — a fallout of the age-old political culture of cutthroat rivalry.
Twelve lives have already been lost until the third phase in poll related violence in separate incidences in the state. The Trinamool Congress has been claiming that eight of its workers were killed in separate incidents in pre-poll and post-poll violence.
On 15 April, the house of TMC local leader Akbar Sheikh was attacked with local crude bombs in the Joykrishnapur area under Ausgram PS of Burdwandistrict. Two women members of the family were seriously injured and admitted to Burdwan Medical College and hospital. Later, on 21 April — the second day of polling — two CPM polling agents, Sheikh Fazlan Haq and Dukhiram Dal were killed by political opponents. The deceased were returning home late in the evening when they were attacked by opponents, attacked with bombs and eventually killed.
Their bodies were later brought to the local party office of the CPM in Burdwan district for the final salute, where tensions seemed to be high. The incident occurred in Lodhna village on the banks of the Damodar river in Khandaghosh Assembly constituency, that had been on the boil since the last Assembly election in 2011 when the Left had won the seat. The sitting MLA Nabin Chandra Bag switched sides to the TMC just before these elections to contest from the reserved constituency.
A similar sort of incident took place on the same night with a Congress worker Ali Khandekar who was killed in Raina in the Burdwan district. Earlier, a CPM worker Sheikh Fazlan Sheikh was also killed in Sirpara village in the Domkal Assembly constituency in Murshidabad district.
In Lodhna, the deceased's son Sajal Sheikh said, "Elections come and go but our loss is forever and we cannot overcome this now. It is the TMC supporters who killed my father. They asked us to withdraw the cases or else I would face the same consequences. They want us to leave the village and go away like many in 2011 when the CPM supporters had to live as "Ghor Chhara" (in exile) in different parts of the state. We had informed the police about the prospective attack and the hurling of bombs that has been going on for sometime now, but the police did not take any action".
This culture of post-poll violence is not new to the politically-sensitive state.
Given its track record of ongoing political rivalry, severe hostility and violence for years together, the Election Commission had strategised a foolproof security arrangement. The phase-wise elections spread over a month and a half was supposed to allow for free-and-fair polls all over the state in a manner not applicable to other states that are also polling at the same time. Yet, it is being said that just as the EC planned to use this opportunity of phase-wise elections to mobilise security forces and utilise resources properly to conduct free-and-fair elections, political rivals have also planned their toxic strategies accordingly.
They are using this opportunity to mobilise party strongmen, divert resources, share vehicles, focus on specific areas and let party-affiliated goons go scot-free in the process of helping them win these elections. Although the EC stops political parties from campaigning in the constituency 48 hours before polls, it could not restrict televised campaigns of political leaders in nearby constituencies that would go to polls on a later date — these could directly influence voter mindsets till as late as the last minute.
The violence unleashed in one area has already put fear into ordinary voters in many other areas that are yet to go to polls.
The city of Kolkata is voting in three phases and despite campaigning having stopped 48 before polls, political leaders campaigned aggressively in other areas, issuing arm-twisting tactics to directly influence ordinary voters concerned about their safety. This is also the fallout of the ongoing phase of post-poll violence in areas that have just completed elections.
Imtayaz Alam, a local journalist in Asansol said, "This is the time for threats, intimidation and "Bomabaji" (a term used locally for hurling of local bombs) at each other. The security forces stay till the polls are over. What happens afterwards is not seen by anyone. It seems there is an eerie silence this time after polls closed. It's as if people are waiting for the results to see who comes to power so that political vendettas can be settled."
During the first phase of campaigning, MP Abhisek Banerjee had said, "After 19 May, when the ballot boxes will be opened, the people of Bengal will witness a new Trinamool. All this while, we have been very courteous, we have given you (opponents) many opportunities... but not anymore. In the days to come, inch-by-inch, you will be given a befitting reply. Be prepared for that." He happens to be the nephew of Trinamool chief Mamata Banerjee who herself had defended him when the opposing Left leaders raised the issue with the Election Commission.
During her Junglemahal campaign in the first phase, referring to the security personnel on poll duty she had said, "Don't be afraid of them; treat them to tea and biscuits. They are just our guests; they will go after the polls are over. And when the Trinamool Congress will be come back to power, you will not see any of the opponents her." — a reference to the Left and the Congress party workers.
Political analysts termed it a veiled threat to the people that West Bengal is so used to. Post-poll violence does not end with the election results. The effects of political rivalry are long and lasting and impacts ordinary voters for all days to come.
Matching the pitch of political rivalry and intimidation, CPM leader Mohammed Salim during his campaign rally in Birbhum just before the second phase of elections said, "We will avenge the death of all our workers who were killed in the past five years", boosting the spirit of many of his party supporters who had laid low during the past five years. Many had fled their homes and it is only now that they have returned.
Locals in Birbhum, Bankura, West and East Midnapur districts — where polling has ended — have started feeling the heat. CPM supporters in Goaltore where many had earlier left homes and lived as "Ghor Chhara" have returned home to cast their votes and stay on. With the Left and the Congress coalition working fine at the grassroots-level in these areas, these Left supporters have got a boost and are ready to wage a battle that might last long after elections results are declared.
"A long history of persecution, threats and discrimination unleash after the elections results. Whichever party is able to take control in the area will trouble the other," said Afsiya Begum in Khandgosh, "And women are for no reason made victims. We have always been in fear, be it this way or that way. Men will be caught, persecuted and forced to leave homes."
The EC has got as many as 46 people arrested by police in post-poll violence following the third phase of the West Bengal Assembly polls and has been following up with chief electoral officer of West Bengal on each and every case of violence.
But as the TMC chief campaigns for her jailed contestant Madan Mitra in Kamarhati constituency in North 24 paraganas, she said, "A wounded tiger is more dangerous than the one that roams around freely in the jungle. So, it is imperative to ensure a bigger margin of votes for him than what he had got five years ago." This will worry many in the constituency.
Sajid Khan, a resident and voter of Kamarhaticonstituency said, "We have lived here for five generations. My brother, a CPM polling agent in 2011 could not vote after that because he was forced to leave home. The EC has to ensure safety for us even after the polls, if the free-and-fair impression of elections is to be maintained."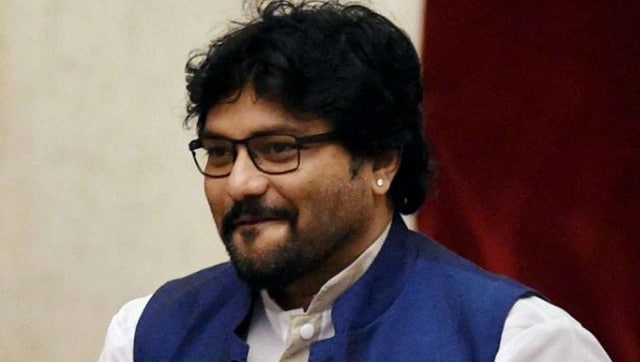 Politics
Mamata Banerjee is an iconic leader and she has shown the country that she definitely has an important role in 2024, says Babul Supriyo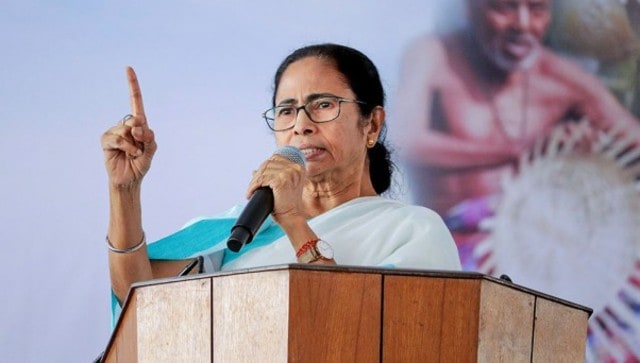 India
The restrictions, first imposed on 16 May and extended at regular intervals, were set to expire on Wednesday.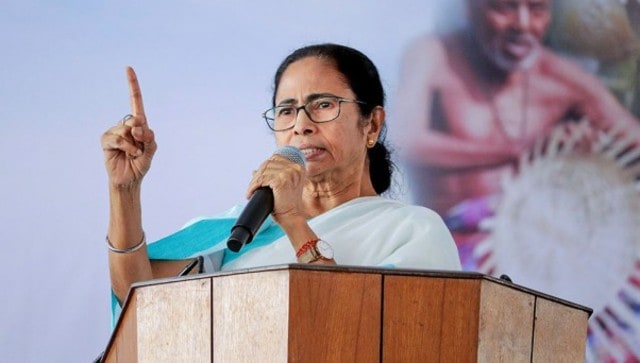 Politics
Sajal Ghosh, the chief election agent of the saffron party's candidate for the constituency, Priyanka Tibrewal, wrote to the EC, raising objections to Banerjee's declaration.