West Bengal Assembly election 2021, Mekliganj profile: TMC's Arghya Roy Pradhan won constituency in 2016
The West Bengal Assembly polls will be held to elect a total of 294 Members of Legislative Assembly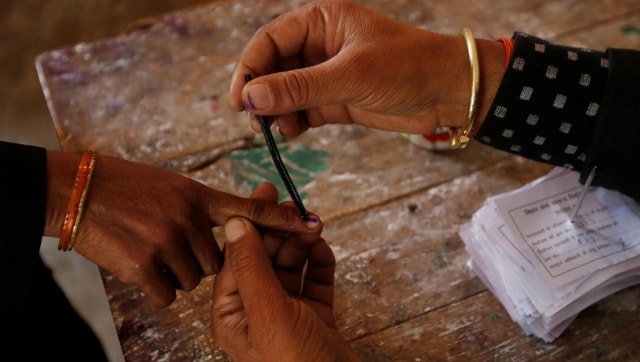 The Assembly/Vidhan Sabha constituency of Mekliganj is located in the Cooch Behar district of West Bengal. It falls under the Jalpaiguri (SC) Lok Sabha constituency.
The constituency, reserved for Scheduled Castes candidates, has 2,16,540 electors and 235 polling stations
Voter turnout in previous election
The voter turnout in Mekliganj in the previous Assembly election was 89.32 percent.
Past election results and winners
In the 2016 West Bengal Assembly election, Arghya Roy Pradhan of the All India Trinamool Congress (AITC) won the Mekliganj seat. The AITC and BJP got 41.35 percent and 12.91 percent votes respectively in the 2016 Assembly polls.
The Mekliganj Assembly constituency is expected to go to polls in April or May 2021, as part of the West Bengal Assembly election 2021.
The West Bengal Assembly polls will be held to elect a total of 294 Members of Legislative Assembly (MLAs).
As per the estimates of 2011 Census, out of total 2,82,393-strong population, 90.08 percent is rural and 9.92 percent is urban. The Scheduled castes (SC) and Scheduled tribes (ST) ratio is 65.08 and 0.88 percent respectively of the total population.
Mekliganj has an average literacy rate of 61 percent, higher than the national average of 59.5 percent. Male literacy is 68 percent and female literacy is 53 percent. In Mekliganj.
India
Clouded leopards are mostly found in dense pockets of forests in Asia, specifically around the rainforests of Indonesia, and foothills of the Nepali Himalayas, and Buxa is one such place where the rare species can be spotted
India
AAP, which has a negligible presence in West Bengal, has been protesting against the Mamata Banerjee government in the state over the last one year
India
It is suspected that carbon monoxide gas leaked during maintenance work at the plant of Electrosteel Castings Ltd (ECL) at BT Road in North 24 Parganas district