West Bengal Assembly election 2021, Manbazar (ST) profile: TMC's Sandhyarani Tudu won last two elections
In the 2016 election, Tudu retained the seat by registering victory over CPM's Ipil Murmu with a margin of 9,675 votes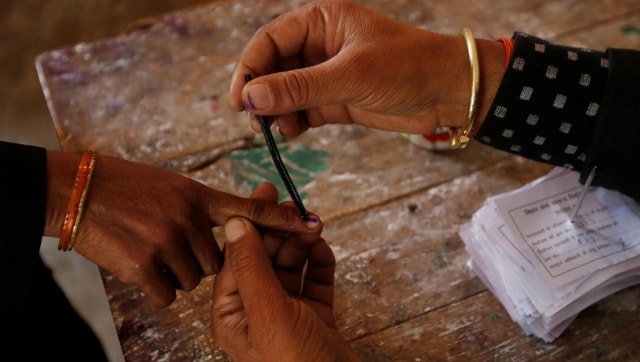 The Manbazar reserved constituency lies in the Purulia district of West Bengal. It is part of the Purulia Lok Sabha constituency.
In 2016, the constituency had a total of 2,28,645 registered electors.
Voter turnout in previous election
The voter turnout in the 2016 Assembly election was 84.10 percent.
Past election results and winners
In 2011, TMC's Sandhyarani Tudu defeated CPM's Himani Hansda by 5,166 votes. In the 2016 election, Tudu retained the seat by registering a victory over CPM's Ipil Murmu with a margin of 9,675 votes.
Elections for the West Bengal Assembly will be held in eight phases, up from seven last time, beginning with polling for 30 seats on 27 March, Chief Election Commissioner Sunil Arora said while announcing the poll schedule.
The second phase of West Bengal's assembly elections has been scheduled for 1 April and will cover 30 constituencies, followed by the third phase on 6 April for 31 seats, the fourth on 10 April for 44 constituencies, the fifth on 17 April for 45 seats, sixth for 43 seats on 22 April, seventh phase on 26 April for 36 seats and last and eighth phase on 29 April for 35 seats, Arora said.
Manbazar will go to the polls in the first phase of polling in West Bengal on 27 March.
The results of the election will be declared on 2 May.
India
The investigation is linked to an FIR filed by CBI in 2020 in a multi-crore rupees pilferage scam. CBI has so far questioned Rujira Narula Banerjee twice in connection with the scam
India
Amidst the furore over Mahua Moitra's remarks on Goddess Kali as a 'meat-eating and alcohol-accepting' deity, a look at the TMC MP's most controversial statements
Politics
Moitra had on Tuesday kicked up a controversy at a conclave by saying that she had every right as an individual to imagine the deity as a meat-eating and alcohol-accepting goddess, as each person has his or her unique way of offering prayers