West Bengal Assembly election 2021, Kharagpur Sadar profile: TMC's Pradip Sarkar won seat in 2019 by-polls
BJP's Dilip Ghosh wrested the seat from the Congress in the 2016 Assembly election, but vacated it after being elected to the Lok Sabha in May 2019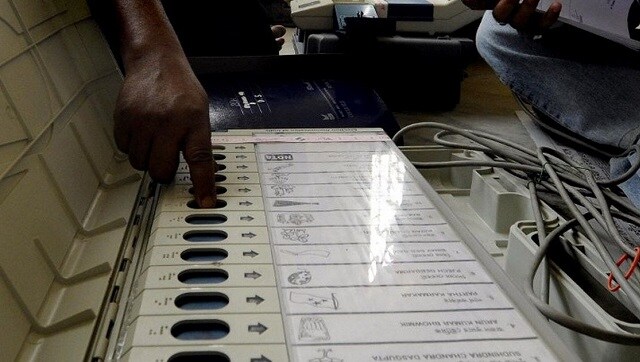 The Kharagpur Sadar Assembly constituency lies in the Paschim Medinipur district of West Bengal. It is part of the Medinipur Lok Sabha constituency. The seat is currently held by the TMC, which won it in the bypoll that was held in November 2019.
The bypoll was necessitated after the then-BJP MLA Dilip Ghosh vacated the seat following his election to the Lok Sabha in the 2019 General Election.
In 2016, the constituency had a total of 2,18,231 registered electors.
Voter turnout in previous election
The voter turnout in the 2016 Assembly election was 71.71 percent. In the 2011 polls, the voter turnout was 70.78 percent.
Past election results and winners
In 2011, Congress' Gyan Singh Sohanpal won the seat by polling 75,425 votes. His nearest rival, CPM candidate Anil Kumar Das polled 43,056 votes. In 2016, the Bharatiya Janata party wrested the seat, considered to be a Congress bastion. Incumbent MLA Gyan Singh faced defeat at the hands of BJP's Dilip Ghosh, who polled 6,309 votes more than Gyan Singh.
Ghosh vacated the seat after being elected to the Medinipur Lok Sabha seat in May 2019. TMC's Pradip Sarkar won the by-election to the constituency in November 2019.
Polling dates
Elections for the West Bengal assembly will be held in eight phases, up from seven last time, beginning with polling for 30 seats on 27 March, Chief Election Commissioner Sunil Arora said while announcing the poll schedule.
The second phase of West Bengal's Assembly elections has been scheduled for 1 April and will cover 30 constituencies, followed by the third phase on 6 April for 31 seats, the fourth on 10 April for 44 constituencies, the fifth on 17 April for 45 seats, sixth for 43 seats on 22 April, seventh phase on 26 April for 36 seats and last and eighth phase on 29 April for 35 seats, Arora said.
Kharagpur Sadar will go to polls on 1 April.
The results of the election will be declared on 2 May.
also read
India
Crores of BJP workers, over 300 MPs and more than 1400 MLAs will vigorously participate in this program to take the public welfare policies and achievements of the Modi government to the public. The achievements of the BJP government will reach everyone.
Opinion
It's on the Congress leader to decide if he wants to fall into this dubious, dangerous Western trap. For, he may gain power but lose the nation. Worse, he may lose both power and the nation — after all, what's bad for the nation cannot be good politics either
India
The Centre promulgated an ordinance last week to create a National Capital Civil Service Authority for the transfer of and disciplinary proceedings against Group-A officers from the DANICS cadre.