West Bengal 2016: Can Baichung Bhutia dribble past CPM strongman in Siliguri?
Trinamool candidate Baichung Bhutia is on a tricky turf as he had earlier campaigned for CPM's Asok Bhattacharya in previous polls.
It is only in this rambunctious democracy that football, the world's most popular game, is a distant poor cousin to cricket in terms of power, popularity and pelf. Had it not been the case, Baichung Bhutia would have enjoyed the same status in India that is reserved for one Sachin Tendulkar.
One of India's greatest, certainly the best-known, Baichung was the global face for Indian football in his playing days, lifting the game's profile and helping football connect with the younger generation through his skill and marketing savvy.
The Sikkimese Sniper has 42 international goals to his credit, the highest among any Indian player. But on Sunday, as phase 2 of Bengal Assembly Polls gets under way, Trinamool Congress candidate Baichung will be up against an opponent in Siliguri so formidable that even his silken soccer skills may not be enough to score past veteran CPM leader Asok Bhattacharya.
Baichung, who played as a striker, has jinked past many a defender in his career but his surefootedness on football turf is sure to be tested to the hilt in the quicksand of politics. More so against Bhattacharya, an old warhorse in electoral game who has emerged as the Left Front's new poster boy by successfully thwarting the rampaging TMC in Siliguri, his lair, even as 'green' rapidly wiped out 'red' almost everywhere else in the badlands of Bengal.
The North Bengal satrap has a two-decade old experience of being a minister during uninterrupted Left Front rule. His impregnability earned him the moniker of 'North Bengal CM'. Bhattacharya is also a four-time MLA and the current mayor of Siliguri Municipal Corporation. The 66-year-old's rare defeat in a long political career came when TMC's sitting MLA Rudranath Bhattacharya pipped him in 2011 by a mere 5000 votes riding high on the poriborton (change) wave.
Since then, however, Bhattacharya has turned the tables on the ruling party. By swimming against the tide, the veteran CPM leader defeated the TMC twice in two major elections in Siliguri last year — the civic body and Siliguri Mahakauma Parishad (SMP) polls.
Asok Bhattacharya and The Siliguri Model
At a time when TMC went from strength to strength, vastly increased its organization capabilities and accumulated wins at every electoral level, Bhattacharya stopped Mamata Banerjee's juggernaut by fathering an electoral strategy that may yet end up triggering a tectonic shift in Bengal politics. The loss in 2011 forced the former state urban development minister to do two things. One, create a rift between the ruling party and Congress who were alliance partners in 2011. Two, prevent a split in anti-TMC votes.
A veteran in the game, Bhattacharya realised that an entente with the Congress is the only chance for Left Front, nee CPM, to survive. It isn't easy for a puritanical party to shed its decade old baggage. But Bhattacharya worked on a simple logic: "What will happen to CPM's ideology and tactical line if it ceases to exist?
"We did not go for any seat sharing in Siliguri. We had called on all the democratic and secular forces to unite to defeat the TMC and resist its vote loot. Our slogan was Trinamool Hathao Siliguri Bachao (Remove TMC, Save Siliguri). We had called upon all political parties to ensure that voters cast their votes without fear and people responded spontaneously," said Bhattacharya.
Simply put, Siliguri Model became the very basis of the unprecedented CPM-Congress pre-poll alliance for the Assembly elections in the state, replicated after much hemming and hawing in Alimuddin Street.
Mamata's move, masterstroke or a blunder?
In contrast, Baichung's electoral dabbles have mostly been amateurish. The three-time India Footballer of the Year has tasted defeat once already, going down by a massive 1,97,239 votes in Darjeeling against BJP's S.S. Ahluwalia during the 2014 Lok Sabha polls.
The Arjuna and Padma Shri awardee has undoubted celebrity appeal. Girls, mostly teenagers, swoon and youngsters jostle for selfies as Baichung goes on door-to-door campaigning in the lanes and bylanes of Siliguri. That, however, is rarely a guarantee for votes. Mamata's decision to field a light flyweight boxer against a heavyweight campaigner has taken almost everyone in the local party circle by surprise, including, it would seem, the candidate himself.
"When I decided to join the TMC, I have to listen to the head of the party. It's the leader that decides who should contest and from where. In football too the coach decides where I play, when I play and whether I am fit enough to play. I may or may not be happy about the decision but I have to listen to the leader. Didi wanted me to fight from Siliguri. But it's not like I was dying to contest from here," Baichung was quoted, as saying in Catchnews.
One of the richest TMC candidates with declared assets worth over Rs 17 crore, Baichung's biggest problem is his lack of ground connect and as the opposition put it, his "five-star lifestyle". The former India captain is well aware of opposition barbs and is working hard, trying to mingle with the masses.
Be it the red-light area of Khalpara or dingy streets in the narrow wards, India's most-capped player is traversing every inch of his constituency, sometimes taking an unscheduled break from his campaign routine by suddenly barging amid a group of boys and kicking the ball around.
But there are other issues. Baichung is Mamata's pick. TMC leadership's move to drop sitting MLA Rudranath Bhattacharya—whose name got entangled in a scam—from the list of candidates and field the star footballer hasn't gone down well with local workers and disgruntlement is only a coat of varnish away. Sometimes not even that.
"The decision (to field Baichung) would surely dampen the spirit of leaders and workers who are with the party throughout the year. He is an occasional visitor and not a regular party worker. Rivals will seize on this aspect. His presence in Siliguri vis-à-vis that of Bhattacharya is minimal and it would make our task tough," a local TMC leader was quoted as saying in The Telegraph.
Baichung, who claims to have been interested in politics even during his playing days, had campaigned for Bhattacharya in the past. During the 2006 Assembly elections, he had shared the dais with the veteran CPM leader. Fingers have also been raised about how in February 2008, the state allotted a 1.3 bigha commercial plot in the Siliguri Regulated Market premises to Baichung's firm Free Kick Ventures Pvt Ltd for starting a highway-styled petrol pump.
It will be difficult for Baichung to launch scathing attacks against Bhattacharya, feel local TMC leaders. Not just because he hobnobbed with him in the past, also because he may not simple be aware of local issues.
The Gorkhaland muddle
The division of the state is a tricky, touchy issue and one that refuses to go away. While nominating Baichung for the Siliguri Assembly seat, Mamata Banerjee said: "None dared contest from Darjeeling during the Lok Sabha polls but Baichung agreed. He belongs to West Bengal and does not want division of this state. He loves Bengal and will serve the masses of the Darjeeling Hills."
But Baichung's position on this issue is far from being unambiguous. He holds that people will be very happy if Gorkhaland is formed, adding in the same breath that development is more important. He finds it easier instead to blame the BJP for "cheating the people by promising them Gorkhaland in 2014 and going back on the promise".
It is an uneasy position to hold, one that mirrors the predicament Baichung finds himself in.
India
After Nusrat Jahan's case, the government should take a lead and codify the law on subjects like live-in relationships
Politics
Mukul Roy, who joined the Trinamool Congress on Friday, did not comment on the reasons behind quitting BJP, but he made it clear that he will never rejoin the saffron party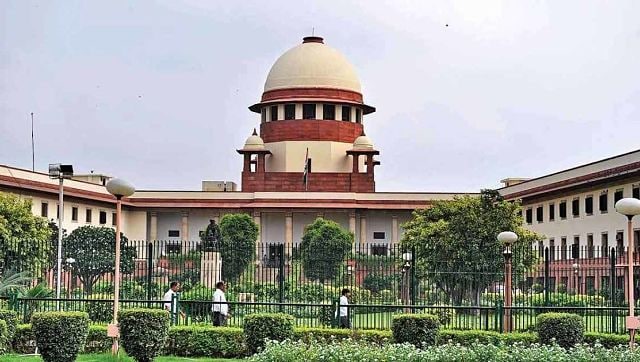 India
The 60-year-old woman alleged that she was gang-raped in front of her six-year-old grandson by supporters of the state's 'ruling political party'