We are still tigers, you have become lambs: Sena chief Uddhav Thackeray slams BJP
Shiv Sena chief Uddhav Thackeray on Thursday struck an uncharacteristically aggressive posture against the BJP, his party's coalition partner in Maharashtra.
Mumbai: Shiv Sena chief Uddhav Thackeray on Thursday struck an uncharacteristically aggressive posture against the BJP, his party's coalition partner in Maharashtra. Addressing party workers at the Dussehra rally at Shivaji Park in Dadar, he hit out at the BJP on a wide range of issues, including the Dadri incident, price rise, Ram Mandir and General VK Singh's controversial remark on Dalits. He also expressed no regret over the cancellation of the Ghulam Ali concert in the city and the ink attack on Sudheendra Kulkarni.
Slamming the comment of BJP minister Gen VK Singh which allegedly compared the Dalits killed in Haryana to dogs, Uddhav asked the BJP whether this is what the party thought about Dalits. "If this is your approach towards Dalits, then why did you take so much interest to perform bhumipoojan of Dr Babasaheb Ambedkar's memorial at Indu mill?" he said.
"Dadri incident has shamed India more than the Sena's ink attack on Suddhendra Kulkarni. How come such an incident took place?" asked Uddhav during his 40-minute speech. He also demanded that India be declared a Hindu nation and implement the uniform civil code. "Why run around asking people if they eat beef? Instead, declare India a Hindu nation and then implement the uniform civil code," he said. He also demanded that the Bharat Ratna award be given to Veer Savarkar.
"This is our Hindutva. Our jawans are being killed and we light candles. Now they want Pakistanis here. We don't care about others, we will not take all this. Balasaheb used to say, be proud to say we are Hindus," he said, adding the party will never let go of Hindutva or the issue of the Marathi Manoos.
Taking a dig at the Maharashtra government for providing security to Pakistan's former foreign minister who was in Mumbai last week, he said, "You should rather provide security to dal and not to the citizens of Pakistan. If we say something about Pakistan, why does the BJP get upset?"
"Why can't the people yet identify with the government? What is the need to encourage such things? Tomorrow if Dawood Ibrahim writes a book claiming he is not involved in bomb blasts, should we believe him and allow him to release it with full security?" he asked.
On the relationship with the BJP, he said: "If you are okay with Mufti Mohammad Sayeed, then you should listen to Sena as well. If you allow Pakistan's flags, then do not shy away from our saffron flags."
The Sena's recent anti-Pakistan protests have widened the rift between the two allies. On Monday, the Sena activists barged into Board of Control for Cricket in India office in Mumbai and gheraoed its chairman Shashank Manohar, demanding cancellation of talks on Indo-Pak cricket series. Earlier, the Sena activists had thrown ink on the face of Sudheendra Kulkarni, chairman of ORF Mumbai, for organising the book release event of the former Pakistan foreign minister Khurshid Kasuri. The Sena had also forced the cancellation of Pakistani ghazal maestro Ghulam Ali's concert in Mumbai.
He also hit out at the BJP indirectly on the Ram temple issue. "Mandir wahin banayenge par tareekh nahi batayange (we will make the temple but won't tell the date)," Uddhav said. "Balasaheb would be proud to see that we are still Tigers. We are still tigers, but others have become lambs."
However, he indicated that the party was not quitting the Chief Minster Devendra Fadnavis-led Maharashtra government anytime soon. "We won't break the alliance. But we will decide how long to stay in power and when to quit the government," he said.
Indicating that his party is not afraid of contesting election alone, he said that his father's dream was to hoist saffron flag at the state assembly. "I will make that dream a reality," he said.
Find latest and upcoming tech gadgets online on Tech2 Gadgets. Get technology news, gadgets reviews & ratings. Popular gadgets including laptop, tablet and mobile specifications, features, prices, comparison.
India
"When I was beaten up, they had levelled allegations that I am with BJP- RSS. So I am with BJP-RSS from now on," Madan Sharma, the retired officer, said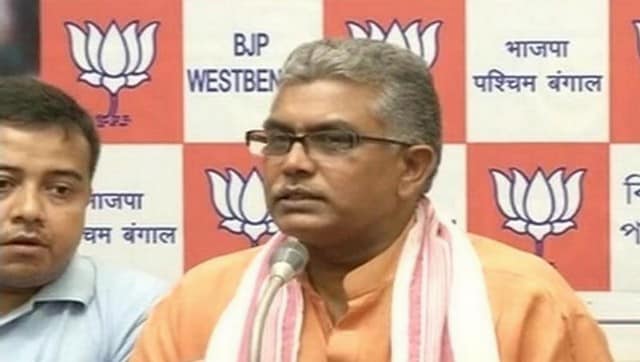 Politics
The West Bengal BJP chief made the remarks at a rally attended by a large number of people in Hooghly district on Wednesday. The district has registered the fifth-highest number of COVID-19 cases in the state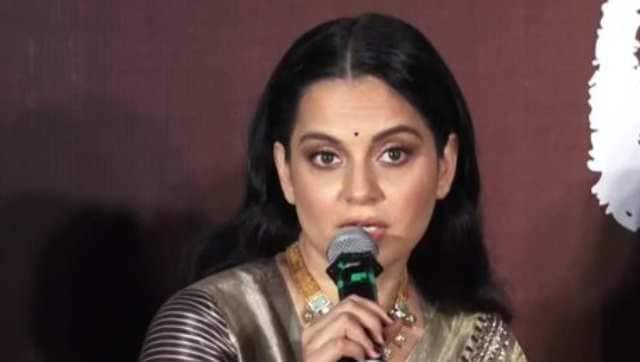 India
The Shiv Sena-controlled BMC on Wednesday undertook demolition of alleged illegal alterations at Kangana Ranaut's bungalow at Pali Hill in Bandra before the Bombay High Court stayed the action