Wave of illness takes over BJP: Party sources assuage concerns of Amit Shah, Arun Jaitley's sick leave ahead of Lok Sabha election
Key faces in the BJP including Amit Shah, Arun Jaitley and Ravi Shankar Prasad have announced that they are receiving treatment for their respective health issues, sparking concerns of their absence ahead of the Lok Sabha election.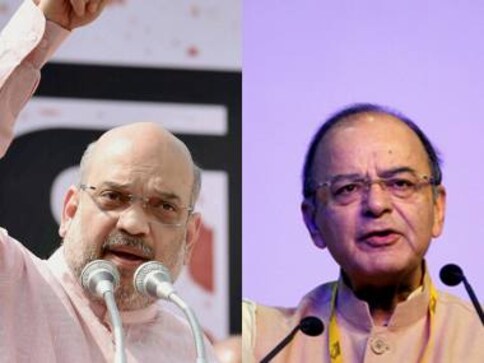 An number of top BJP leaders have been falling seriously ill, including party chief Amit Shah, law minister Ravi Shankar Prasad and finance minister Arun Jaitley.

The ailing leaders are on committees which will BJP's strategy for the general election: Jaitley will lead the manifesto and publicity wing, while Prasad will head the media committee.

Shah, who on Wednesday announced via Twitter that he was suffering from swine flu, is being treated for swine influenza in Delhi's AIIMS.

Jaitley left for the US for a medical check-up relating to his kidney ailment. The finance minister is in New York for soft tissue cancer treatment, reports said.

There is speculation that Shah will not be able to perform his duties ahead of the vote, and that Jaitley will be unable to present the budget on 1 February.
It seems that a season of sickness has hit the ruling Bharatiya Janata Party, as reports of its key leaders falling ill are slowly increasing in number. This came to light after news of the ill health of Prime Minister Narendra Modi's key aides, BJP president Amit Shah and Finance Minister Arun Jaitley, broke.
Shah, who on Wednesday announced via Twitter that he was suffering from swine flu, is being treated in Delhi's AIIMS. Wishes for his good health came from across party lines including from the Congress on Twitter.
Meanwhile, Jaitley on Sunday left for the US for a medical check-up relating to his kidney ailment.
Jaitley, who had undergone a renal transplant surgery on 14 May, 2018, has not travelled abroad in the last nine months. He had in September 2014, undergone a bariatric surgery to treat weight gain that he suffered because of a long-standing diabetic condition. That surgery was first performed at Max Hospital, but Jaitley was later shifted to AIIMS because of complications. He also had heart surgery several years ago.
In light of his continued health problems, political leaders from the BJP as well as Opposition parties took to Twitter to wish the finance minister a speedy recovery. Among the well-wishers in the Opposition are former Jammu and Kashmir chief minister Omar Abdullah, Congress president Rahul Gandhi and ailing Rashtriya Janata Dal chief Lalu Prasad Yadav.
In addition to Shah and Jaitley, Union law minister Ravi Shankar Prasad is also among the unwell BJP leaders. Prasad, who was admitted to the pulmonary medicine department at AIIMS on Monday, was being treated for a sinus condition. He was discharged from the government hospital on Thursday, ANI reported.
Ailing BJP leaders to form core committee for Lok Sabha election
Jaitley, Shah and Prasad's respective illnesses assume significance as they come months before the Lok Sabha election. The ailing leaders are part of the committees in charge of the BJP's strategy for the general election. Jaitley will lead the manifesto committee and the publicity wing while Prasad will head the party's media committee.
However, amid the reports of them all undergoing treatment, there is speculation on when Shah will be able to resume his duties. However, ANI quoted BJP spokesperson Anil Baluni as saying: "Amit Shah is doing well. He will be discharged from AIIMS, Delhi in a day or two."
The party on Thursday also tweeted an update on his condition: "Update: BJP President Shri Amit Shah is doing well. Doctors, post check up this morning, have opined that he is recovering well and would soon be discharged. Thank you all for your kind wishes and several messages. We are overwhelmed by your affection."
There are also concerns that Jaitley will not be able to present his sixth and the BJP-led NDA government's last budget on 1 February. However, finance ministry sources told NDTV  that Jaitley "is expected to be back by the weekend" and no one else would be given charge of the ministry for now.
Other ailing leaders
Shah, Prasad and Jaitley are not the only BJP leaders facing health problems ahead of the polls. External Affairs Minister Sushma Swaraj in November had announced that she will not be contesting the election due to health issues.
"It is the party which decides, but I have made up my mind not to contest the next (Lok Sabha) elections due to health reasons," Swaraj had said. She had also said that due to health reasons, she cannot participate in outdoor public programmes, which leaves her out of campaigns as well.
According to ANI, BJP national general secretary (organisation) Ram Lal on Thursday was also admitted to Noida's Kailash Hospital due to high fever.
Goa chief minister Manohar Parrikar has also been in ill health, which has caused a stir in the state. He is suffering from advanced pancreatic cancer and has been in and out of hospitals since February 2018.
Public confidence in the state government is on paper thin ice, with residents of Goa growing restless over both Parrikar's absence and his refusal to hand over the reins to another leader. Concerns over his prolonged absence have led to protests demanding his resignation and a "full-time" chief minister in his place.
Parrikar continuing as the chief minister despite the stir could be a result of the BJP's reluctance to let him resign because of the general acceptance he has received by both BJP allies and the Opposition. It fears losing out on this power and disturbing the political balance in Goa if Parrikar — a popular people's chief minister credited with speedy development in Goa in terms of both infrastructure and education — were to resign. It is no secret that parties allied with the BJP in Goa because of their faith in Parrikar.
Former Goa RSS chief Subhash Velingkar said on Wednesday that Parrikar should prioritise his health and retire instead of continuing to occupy the top post.
With inputs from agencies
Opinion
Democratise history writing so that different and differing approaches—not just Thaparite dogma—can be posited and understood by everyone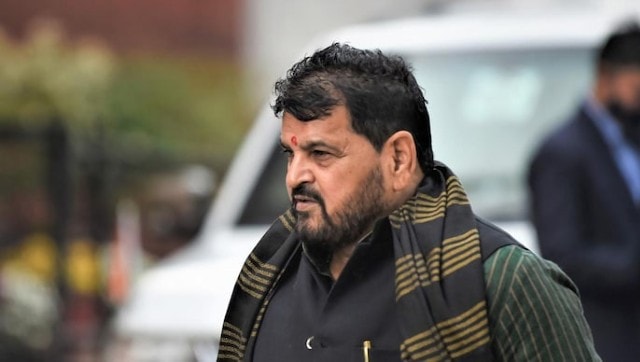 Sports
Talking to reporters, Brij Bhushan Sharan Singh stated that he has been elected president of the WFI and was not heading this federation by "the grace of some person."
Opinion
The BJP has a distinct advantage over the Opposition which is divided, bereft of any ideology and has poor organisational support