Water woes in Saurashtra: Gujarat govt's SAUNI scheme would've been roaring success if coupled with check dams
Saurashtra is large agrarian constituency which is solely dependent on rainfall, which, unfortunately for the farmers, has been extremely erratic. The region does not have a perennial river, and its strange topography like that of an inverted saucer makes it even more difficult to conserve water.
Modji Dhadukh, 77, vividly remembers the time when he could barely cultivate one crop. For 15-17 years, though, he has been cultivating three.
Jayaben Redadiya, 63, would have to scamper if she had to host guests for lunch. Those worries are now a thing of the past.
Without any farmland, 41-year-old Thobhan Japda could not have imagined sustaining his household only on dairy products. He recently built a pucca house and a stable where he nurtures three robust Gir cows, each costing over Rs 60,000.
All three are residents of Junagarh's Jamka village in Gujarat's Saurashtra region, which has been plagued by water scarcity for years. Their lives changed for the better in 1998-99, when Mansukhbhai Suvagiya, president of Jalkranti trust in Rajkot, visited Jamka and convinced the residents to build check dams. "Water woes had reached miserable levels by the time," says Suvagiya. "Farmlands were parched. Livestock could not be maintained. Youngsters had started migrating."
Saurashtra is large agrarian constituency which is solely dependent on rainfall, which, unfortunately for the farmers, has been extremely erratic. The region does not have a perennial river, and its strange topography like that of an inverted saucer makes it even more difficult to conserve water.
Suvagiya says he wanted to create a model village in Jamka, which would then inspire the rest of Saurashtra, and possibly inspire the whole of Gujarat to follow suit. He chipped in some of his own money, explained how check dams could solve the water problems, and urged people to contribute as much as they could.
"The science behind check dams is simple," he says. "A small concrete structure prevents water flow during monsoons, and helps conserve water. It can, thus, be used to irrigate farmlands. It also seeps into the ground, helping the ground water recharge, which increases your chances of finding water while digging a well or a borewell."
Jamka was desperate, says Dhadukh, and they lapped up what Suvagiya told them. The village pooled in Rs 10 lakh to build 51 check dams, varying from 4 feet to 14 feet. "I still remember how the entire village came together and worked tirelessly to build those check dams," he says with a grin. "Today, I sow groundnuts in June, tur and wheat as winter crops and cultivate oilseeds in summers. I could not imagine farming in summers. There were days when we hardly farmed six months. Since the check dam initiative, we are working round the year."
Even today, the constructions in Jamka stand firm, greeting the annual monsoons without a hiccup. Villagers say the water gushes through the check dams, optimising each and every rain drop.
Jayaben says even during some of the acute droughts in the past few years, Jamka has managed to survive well. "Water tankers have not made rounds in our village," she says. "We do not have to go anywhere to wash clothes, there is enough water to prepare food. Our physical efforts have dwindled to a third."
Sure enough, Jamka did become a model village as Suvagiya had desired. The Gujarat government under the then Chief Minister Keshubhai Patel initiated Sardar Patel Sahabhagi Water Scheme, and the irrigation minister in his cabinet, Babubhai Bokhariya, wrote a letter to Suvagiya appreciating his efforts and citing Jamka as one of the reasons behind launching the state-wide scheme.
To oversee the proceedings of the scheme in Saurashtra, Keshubhai named Devshibhai Patel as the man-in-charge. A loyal BJP member since 1966, who is 72 today, Devshibhai says, "The idea was to educate people and get them involved in the project." "Sardar Patel Sahabhagi Water Scheme assumed an integral role of the people's movement. We would provide the raw material required for the check dam, which would be 60 percent of the job. And labour work was to be done by the villagers."
Devshibhai reminisces the initial steps taken by the government. "We did a yatra from Dwarka to Somnath, and the target was to finalise 20,000 check dams," he says. "The yatra would entail going to various villages and explaining the scheme to get them on board. When it began, 3000 people were with us. By the time it ended, we were accompanied by 60,000."
Devshibhai says the tremendous response ensured the government built 1.80 lakh check dams by 2002 in merely Rs 50 crore. According to a news report in 2003, the water table in the wells of Saurashtra increased by 2.50 m to 17 m, along with land under irrigation and, thereby, agriculture growth.
Following the earthquake of Bhuj, due to the negative public perception, the BJP replaced Keshubhai with Narendra Modi as Gujarat chief minister. "In the next 10-12 years, the state did not even construct 3,000 check dams. Worse, the check dams require maintenance and that too, seems to have been neglected," says Devshibhai.
In Gondal's PatKhilori village, 20 check dams, built one after another, have been languishing in a broken and deteriorated condition for years. Such dilapidated structures are commonly witnessed in the region.
Shambhu Lonagariya and his wife Jaya of PatKhilori say they benefitted from those check dams for two years, after which the constructions collapsed. "Either the quality was not good," says Shambhu, "Or the required maintenance did not come along. We are back to square one, depending solely on monsoons, running around the district if the rain gods betray us."
Which is why, while travelling through rural Saurashtra, one stumbles upon inspirational stories like Jamka in pockets where independent NGOs like Suvagiya's coupled with people's participation have managed to bring about change. But, by and large, the region continues to grapple for water. During the 2016 drought, the acute situation resulted in large-scale crop failure and human suffering in vast swathes of Saurashtra.
Kaajal Oza Vaidya, an Ahmedabad-based author and someone who has studied the water crisis of Saurashtra in detail, says the mental makeup of every village is different. "There are petty egos driving our behaviour," she says. "In such situation, the villages do not show the unity that is required to bring about change. Not all the villages have been educated and communicated about the initiative either."
However, there are places where farmers have not built the check dam, but ensured its maintenance even though the government has turned its back.
In the outskirts of Kalavad town of Jamnagar, Vipulbhai Patel, 35, says around 10-12 households who benefit from the check dam near their farmland contribute money when it requires repair work. "The check dam reduced our water issues during the drought to a large extent," he says. "But we are farmers, and we can only spend as much. There is a bit of a hole in the check dam that needs to be plugged. It needs work and money. If it had happened, we would have benefitted even more. The government has not responded even though we have written to them."
Modi launched an ambitious Saurashtra Narmada Avtaran Irrigation (SAUNI) Yojana in 2012 to permanently end the region's water deficit. SAUNI envisions channelising floodwater from Sardar Sarovar Dam through a network of canals that would fill 115 major dams of Saurashtra. A 1,125-km network of pipelines costing 12,166 crore rupees would carry Narmada water to these dams, and irrigate 4.13 lakh hectares land. The work has begun, and the reported deadline is December 2019.
SAUNI is an expansive scheme, as opposed to the check dams, which cost nowhere near what SAUNI does. But, Vaidya says check dams can optimise the water that the region gets, but that too can sometimes not be enough. "SAUNI may be fancy, but it is useful," she says. "It is a good idea to bring Narmada water to Saurashtra. But the check dams should have also been maintained. The two would have complimented each other to solve Saurashtra's water woes. Right now, people's bath tubs are being filled, but farmers' wells remain dry."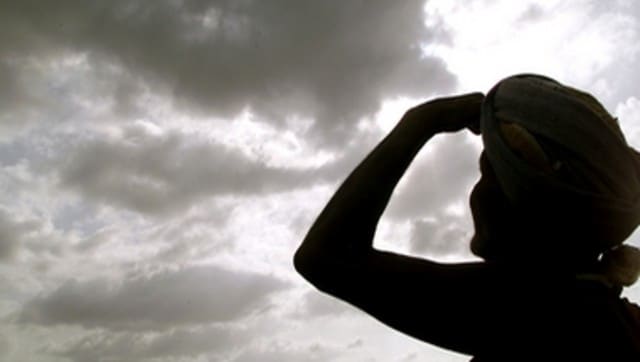 India
Here's what you need to know about what arguably remains the most important season for India
India
Residents of Ghoramara and Mousuni are being being moved to safety by the West Bengal government as tidal waters and rainfall pose grave risk to their lives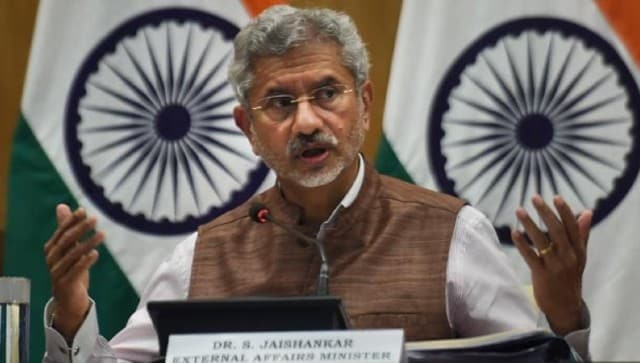 World
But through the bonhomie, India would do well to keep one eye firmly on another partner in West Asia with whom it has enjoyed cordial ties largely based on its energy requirements: Saudi Arabia