Water Tanker Scam: Kapil Mishra accuses Sheila Dikshit of dictating investigation
Kapil Mishra accused former CM Sheila Dikshit of trying to 'dictate' the terms of investigation into water tanker scam.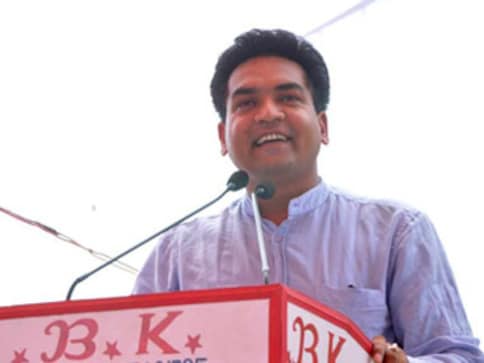 New Delhi: Delhi Water Minister Kapil Mishra accused former Chief Minister Sheila Dikshit of trying
to "dictate" the terms of investigation into the alleged water tanker scam by referring to her letter to Lieutenant Governor Najeeb Jung.
Alleging a "collusion" between the LG and Dikshit, Mishra wrote a letter to Jung saying it was "unfortunate" that the "accused" was being given an opportunity to question the panel that found the alleged irregularities, instead of "being interrogated".
"There are five FIRs against her for various corruption cases pending with Anti-Corruption Branch (ACB). Instead of questioning her, ACB is allowing her to now dictate the terms of investigation," Mishra alleged.
In her letter, Dikshit has apprised the LG about the technicalities involved in the decision to procure water tankers during her tenure. A Delhi Jal Board committee, led by Mishra, has questioned this decision claiming it saw irregularities running into over Rs 400 crore.
"It is unbelievable. The complainant against corruption is being questioned like he's the criminal. The technical fact-finding committee which has done its job in auditing and exposing the financial scam is being questioned. And that too at the instruction and orders of the person accused of corruption," Mishra told reporters.
The "true facts" of the case would have got Dikshit arrested had ACB been under the control of AAP government, Mishra claimed.
"BJP and Congress are working together to ensure that Dikshit remains unhurt and untouched by the law of the land. I am sure that they will surely file a case against the fact-finding committee as well since they have orders to follow in order to save their jobs," he added.
India
The Cabinet meeting chaired by PM Modi was attended by Amit Shah, Rajnath Singh, S Jaishankar, Nitin Gadkari, Nirmala Sitharaman, Kiren Rijiju, Anurag Thakur, and Smriti Irani among others
Politics
In his address at his party's 'Chintan Shivir" (brainstorming camp) in Udaipur, Rahul had claimed that regional parties cannot fight the BJP-RSS as they lack ideology
India
Pakistan's foreign minister referred to the 5 August 2019 decision to abrogate Article 370 in Jammu and Kashmir as well as the recent decision by the delimitation commission