Was Jaswant denied Barmer because of wife's rift with Raje?
Apart from the feud between his wife and Raje, Jaswant is also playing his caste card, turning the denial of a ticket to him into a humiliation of the community. The Rajputs are already upset -- Vasundhara has given tickets to seven Jats.
Kalu Bai Sa versus Vasu Bai Sa. Has Jaswant Singh been drawn into his last duel to settle a long-pending war between his wife and an erstwhile protégé?
The manner in which Vasundhara Raje is going out of her way to rub Singh's nose in the Barmer sands suggests there is more to it than just politics. Their fight has all the bitter ingredients of a medieval war between the marauding forces of a powerful Maharani and an ageing Thakur eager to protect his turf and pride.
This is not just an ordinary election; egos, feminine vanity and Rajput pride are also at stake as Maharani Raje takes on Jasol Thakur Jaswant. As they say in Rajasthan, ye moonch ki ladai hai, though both the principal protagonists don't have one for different reasons.
A quick look at the history of the unfolding grudge match. Raje was once a junior minister in the external affairs ministry headed by Jaswant. When Raje was sent to Rajasthan to replace an ageing Bhairon Singh Shekhawat, her Boss was seen as one of the brains behind the elevation.
The bonhomie didn't last long. What had begun in the external affairs ministry degenerated into a domestic dispute, courtesy Kalu Bai Sa, Singh's wife.
In 2007, when Raje was the chief minister, some BJP workers released a poster depicting her as goddess Annapurna. Goddess Raje found instant bhakts when one of her ministers Pratap Singh Singhvi performed a puja and a worker vowed to build a temple.
Singh's wife, however, filed an FIR with the police saying that her religious sentiments were hurt because of this blasphemous act. The battle of FIRs had begun.
Raje got the opportunity to strike back when Singh organized a get-together at his home to celebrate the birth of his grandson. Alleging that Singh had performed the banned ritual of 'riyan', where guests are offered opium-laced milk, somebody filed an FIR against the organizer. An enquiry was ordered with alacrity and soon it was Singh's turn to run.
According to rumors, a truce was brokered after LK Advani intervened and asked both Kalu Bai Sa and Vasu Bai Sa to back off. But the bitterness lingered.
Though it remained behind the veil of diplomacy and decency, both sides made many attempts to harm each other. One more instance: When Singh led a delegation to Pakistan, the Raje camp tried to ridicule him by pointing out that one of the delegates was allegedly a history-sheeter with a proven record of dabbling in ant-national activities.
The masks are being thrown away now. Pent up pride, bottled desire for vengeance are being unleashed in full anger and hatred. The BJP's decision to deny Singh a ticket, reportedly at the behest of Raje, has forced them, like hate-filled gladiators, to lunge at each other's throats.
Raje, never to back off from an ego clash, has announced that she would be present in person to lead Col Sonaram, the Congress turncoat who is now the BJP nominee from Barmer, when he files his nomination on Tuesday.
Singh, in response, has given a call to arms to fellow Rajputs. The Rajputs already have a reason for being upset with Raje: She has given tickets to seven Jats. The humiliation of Singh is now being cited as Raje's final act of atrocity on the community.
Singh had pulled out the Rajput card in the past too. When he was ejected from the BJP for writing a book on Jinnah, Singh rushed to Shekhawat for support. 'Babo Sa, main nahin jaun wapas, Rajput aan ka sawal hai," Singh had complained to his mentor Shekhawat. But the wily Shekhawat had his own score to settle.
Though he consoled Singh in the privacy of his drawing room, a few minutes later he ridiculed the ex foreign minister in public for turning a personal issue into a community's war.
But things have changed now. Shekhawat was the tallest leader of Rajputs then, his public reprimand nipped Singh's efforts to become a warrior for the community's cause. But this time the Rajputs have some valid grouses against Raje, who is seen as increasingly pro-Jat.
Interestingly, Singh will get overt support from Pakistan in this fight. Barmer has a large number of Sindhi Muslims. They generally vote in accordance with the decision taken by Peer Pagaro, a shrine on the other side of the border. By all indications, the fatwa this year is in Singh's favour this election; a just reward for his paeans to Jinnah and his pilgrimage to Pakistan.
Rajputs and Muslims have been traditional allies in Rajasthan since Akbar brought them together through (disputably) Jodha Bai Sa. The forgotten forces of war are coming together again, this time to take on Vasu Bai Sa.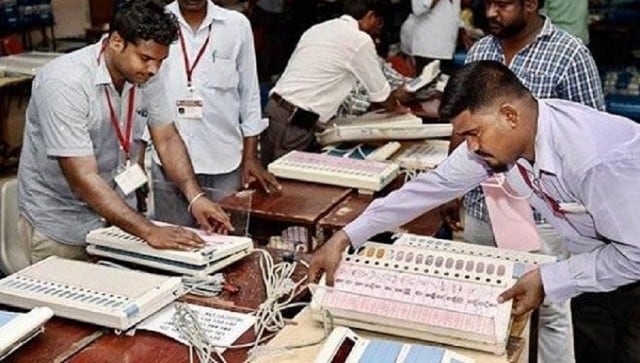 Politics
The counting of votes began Sunday morning at more than 825 centres across the 75 districts of Uttar Pradesh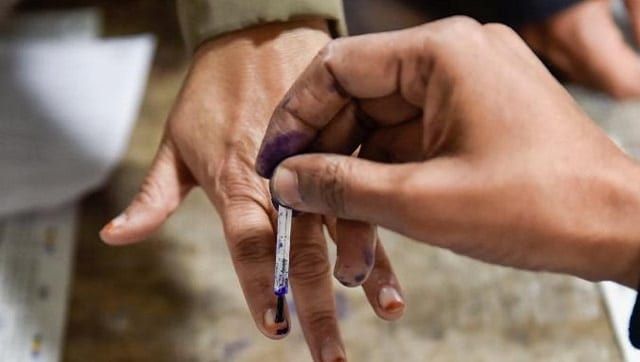 Politics
The AINRC has won ten seats, while the BJP has won six seats. In the UPA camp, the DMK won six constituencies, while the Congress won in two places
Politics
With all leaders who could pull others with them gone, this victory has placed Mamata Banerjee in a safe seat to rule the state