Can Arvind Kejriwal recover from Delhi HC double whammy in time for Punjab polls?
Till recently, Kejriwal was thundering that he was the sole political challenger to PM Modi. But suddenly, things have started to fall apart for AAP.
"Tu maan ya na maan, ab ye waqt waqt ki baat hai; aaj ban gaya hoon khud sawal, kabhi har sawal ka jawab tha." In the present scenario, Delhi Chief Minister Arvind Kejriwal could find resonance in the appropriateness of these words.
Till recently, Kejriwal was thundering that he and only he was the sole political challenger to Prime Minister Narendra Modi and that he was to lead his party AAP to a thumping victory in Punjab, Goa and Gujarat. But suddenly, things have started to fall apart.
Recent turn of events have made the Aam Aadmi Party's 'Three Cs - corruption, criminality and character', which he and his party leaders keep boasting about to place themselves on a moral high ground, an object of mockery. He preached the efficacy of sting operations to his party men and women, and now stings have started hurting him, be it in Delhi or Punjab.
His Punjab dream is showing early crashing signs. His mentor Anna Hazare has questioned his politics and has even threatened to come to Delhi to pose certain questions to him. Even worse for Kejriwal, by the time he landed in Ludhiana in Punjab amid black flags, slogan shouting and protests apparently by his political rivals, a Delhi High Court order on Thursday revoked the appointment of 21 AAP MLAs as parliamentary secretaries in Delhi. The latest blow came as a rude shock for the Delhi government, in fact it served as a double whammy.
As it is, these legislators are faced with the threat of disqualification by the Election Commission, on grounds of holding an office of profit. If the Commission too takes an adverse view of these appointments – about one-third of the total strength of the Delhi Assembly – then the capital would see a mini general election. Should that happen, the prospects for Kejriwal could be ominous.
Secondly, in its ruling to set aside the appointment of the parliamentary secretaries, the Delhi High Court reiterated its earlier order that for matters concerning the Delhi government, the Lieutenant Governor is the ultimate boss. Nothing moves without his nod. The High Court gave its order after the Delhi government admitted that the appointments were made without the Lieutenant Governor's sanction.
The matter was heard by the high court on a petition filed by an NGO, Rashtriya Mukti Morcha, which had claimed that the appointments made by the chief minister were "unconstitutional and illegal" and were in gross violation of the constitutional provisions and the Transaction of Business of the Government of the National Capital Territory of Delhi rules, 1993.
On 4 August, the Delhi High Court had declared the Lieutenant Governor as the administrative head of the state and had stated that as such, all orders of the government would first require his approval.
Kejriwal has had a running feud with Lieutenant Governor ever since the time he first became chief minister of Delhi on 28 December 2013, for 49 days, and then again when he assumed office in February 2015. The order served a body blow to his official position and his politics.
That he is only half a chief minister of a half state, or just a glorified mayor of Delhi, does not serve his political purpose as challenger to PM Modi.
The fact that three of his ministers, Sandeep Kumar, Aseem Ahmed Khan and Jitendra Singh, had to be removed on charges of the same 'Three Cs' that AAP had boasted about, speaks poorly of the kind of bench strength Kejriwal has in his party and of his poor judgement of people.
A fourth minister, Gopal Rai, was also made to relinquish charge of the transport ministry amid speculations of corruption. Remember, Delhi can have only six ministers, excluding the chief minister. This means that over 50 percent of the ministers in Kejriwal's government have been tainted.
Anna's expression of hurt and disillusionment against his protege, Kejriwal, couldn't have come at a worse time either. "I am very hurt...when he (Kejriwal) was with me, he wrote a book on gram swaraj...will we call this gram swaraj? That's why I am very sad. The hope with which I was looking at him is over...I am very saddened to see what his colleagues are doing. Some are going to jail, some are indulging in fraud," Hazare said.
Unlike earlier occasions, when Anna's outbursts against Kejriwal were taken to be emotional rants of a marginalised old man, this time around his words have struck a chord with the emerging popular opinion and are being seen as genuine expression of hurt by a mentor.
As it is, allegations of AAP tickets being on sale in Punjab have been doing the rounds. And if that wasn't bad enough for Kejriwal, the charge from his party's own MLA, Col Devender Sehrawat, that senior party leaders were asking for sexual gratification from female aspirants, has made things much worse. Now, a group of AAP volunteers led by youth wing in-charge in Sunam town in Sangrur district, Ravinder Singh Dhillon, have produced an audio clip to allege that a party observer had sexually exploited a housemaid.
Kejriwal is going to stay away from Delhi for quite some time – first spending some days in Punjab and then moving to Bengaluru for a throat surgery, to cure a chronic cough. He will be back in the capital only towards the end of this month. His critics now call him a 'non-resident chief minister'.
His party leaders or volunteers, as they call themselves, and supporters would hope that by the time he returns to Delhi, this difficult time would be behind him. Till then, yeh waqt bada balwan re bhaiya.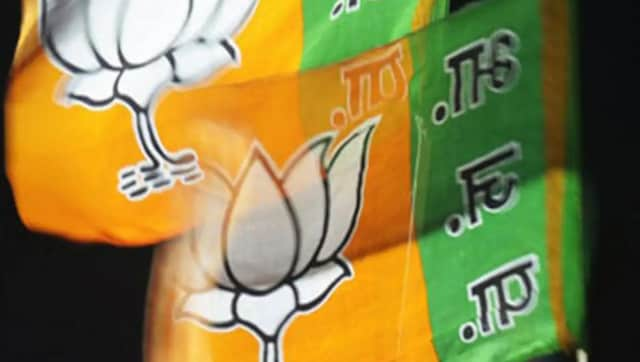 Politics
Union ministers Hardeep Singh Puri and Meenakshi Lekhi have been named co-incharges for the Punjab polls along with MP Vinod Chavda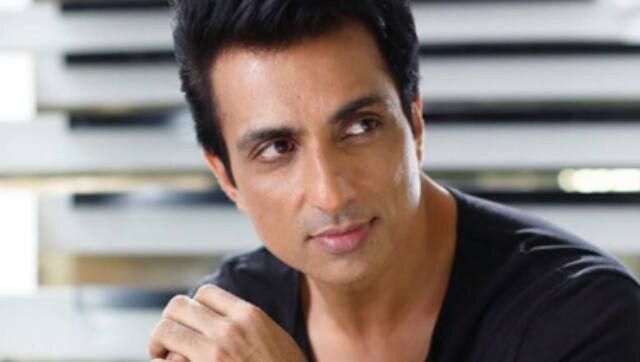 Entertainment
A real estate deal and some other financial transactions linked to Sood are under the scanner of the department, official sources had said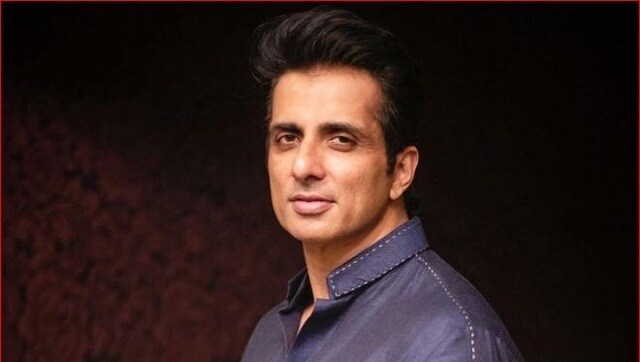 India
The CBDT also accused Sood of violating the Foreign Contribution Regulation Act (FCRA) while raising donations from abroad.