Voting for Nagaland Assembly Election 2018 begins, over half of 2,156 polling stations declared critical
Election to the 60-member Nagaland Assembly began at 7 am amid tight security as more than half of 2,156 polling stations have been declared critical.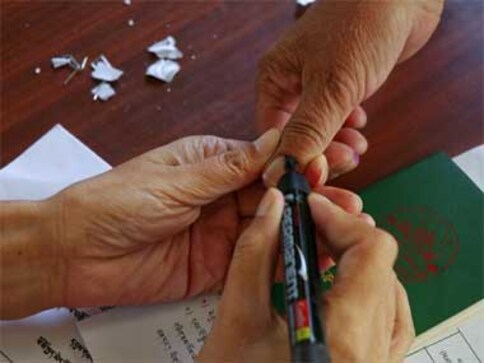 Kohima: Election to the 60-member Nagaland Assembly began at 7 am on Tuesday amid tight security as more than half of 2,156 polling stations have been declared critical.
With Nationalist Democratic People's Party (NDPP) chief Neiphiu Rio winning unopposed the Northern Angami-II seat, polling is being held in 59 seats.
Voting will continue till 4 pm, except in some polling stations of the interior districts where it will end at 3 pm, election office sources said.
Officials said as many as 281 companies of the Central Armed Police Forces (CAPF), besides the state police force have been deployed throughout Nagaland to ensure peaceful polling.
Nagaland Chief Electoral Officer Abhijit Sinha said of the 2,156 polling stations in Nagaland, 1,100 have been declared critical, 530 vulnerable and 526 normal.
All the polling stations would be manned by the CAPF personnel and the state police would also be assisting them, he added.
A total of 11,76,432 voters, comprising of 5,97,281 male, 5,79,151 female and 5884 service voters, are eligible to exercise their franchise during the day to decide the fate of 195 candidates.
There are no third-gender voters in the state while the first-time voters between the age group 18-19 years are 26,900, Assistant Chief Electoral Officer, Awa Lorin said on Tuesday.
Voting will be conducted in 2,156 polling stations as 40 polling stations fall under the Northern Angami-II seat, from where Rio has been declared elected unopposed.
Out of the 2156 polling stations, 1062 are critical, 530 vulnerable and 564 normal polling stations, he said.
Over 15,000 government employees will be on poll duty and there will be 177 all-women polling stations across 25 constituencies in the state.
Sinha said there are 55 election observers, include 22 general and expenditure observers each and 11 police observers, besides 442 mirco observers.
Electronic voting machines with Voter Verifiable Paper Audit Trail machines will be used for voting, he added.
The election process in Nagaland had started on a difficult note with the Core Committee of Nagaland Tribal Hohos and Civil Organisations (CCNTHCO) advocating "solution (to the Naga political issue) before election".
Following this no-election diktat the political parties had initially kept away from the poll process and the first batch of 22 contestants filed their candidature only on the penultimate day on 5 February, though filing of nominations had begun on 31 January.
There was a heavy rush of nominees filing their papers on the last day.
BJP, which is determined to expand its foot print in the northeast this time after Assam, Manipur and Arunachal Pradesh, is relying on its partner, the NDPP.
In Nagaland, BJP's hope hinges on its alliance partner NDPP which is contesting from 40 seats. The saffron party has fielded candidates from the remaining 20 seats.
The Congress, which has given three chief ministers to Nagaland since the state's inception in 1963, is contesting from only 18 seats — two less than the BJP.
The results of the polls in Nagaland will be declared along with those of Tripura and Meghalaya on 3 March.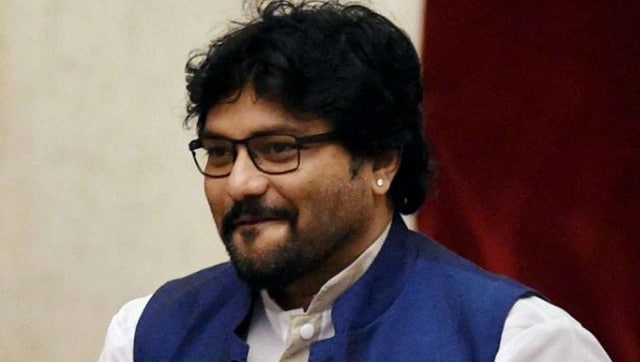 Politics
Supriyo also said he has nothing to prove to anybody, and he has been involved in politics from the grassroots level since becoming an MP in 2014
India
The first-time MP, with strong RSS roots and responsible for increasing the party's vote share in north Bengal, has replaced Dilip Ghosh
Politics
The tussle for the state in 2022 will see a quadrangular contest between the Congress, the Shiromani Akali Dal, the BJP and the AAP