'Vote for BJP, or else...': Party leader threatens Muslims to vote for it or face consequences in Uttar Pradesh's Barabanki
In a bid to seek votes for his wife contesting the civic polls in Uttar Pradesh, BJP leader Ranjeet Kumar Srivastava warned Muslim voters in Barabanki of 'difficulties' if they failed to get her elected.
In a bid to seek votes for his wife who is contesting the civic polls in Uttar Pradesh's Barabanki, BJP leader Ranjeet Kumar Srivastava warned Muslim voters there of "difficulties" if they did not vote for her.
A video of Srivastava, who reportedly spoke at a public meeting on 1 November, showed him vouch for his party's governance. "This is BJP's government, not Samajwadi Party's... None of your leaders can help you. Roads, drains, lanes are the work of the municipal corporation. You may face some other difficulties as well. Today you don't have any advocates in the BJP," he said.
He added: "If you don't vote for Ranjeet sahab's wife and get her elected, then you will distance yourself. The Samajwadi Party won't come to your rescue. This is the BJP's reign. You may have to face difficulties which you did not have to face earlier. Therefore, I'm telling Muslims to vote (for us). I am not begging. If you vote, you will be at peace. If you don't, the difficulties you will face will become obvious." According to The Indian Express, two ministers from Yogi Adityanath's Cabinet were present on the stage during the speech.
BJP leader, Ranjeet Kumar Srivastava, while campaigning for his wife warns Muslims to vote for her or face difficulties pic.twitter.com/0fjc6q7tLA

— TIMES NOW (@TimesNow) November 17, 2017
Srivastava's spokesperson, RP Singh, said that the remarks were in the interest of the Muslim voters. "He was telling them that since the BJP is in power in the state, if a non-BJP candidate wins, the elected person may not be able to get their work done," Singh was quoted as saying by The Indian Express.
BJP has fielded Srivastava's wife Shashi for the seat of chairperson of Nawabganj Nagar Palika, which is currently occupied by him.
Activist Rahul Eashwar slammed Srivastava's approach to seek votes on Friday.
Hope BJP will take action against Ranjeet Kumar Srivastava - Elections are Won by Inspiring Confidence not Threatening Voters. & What is the use of Threatening Muslims or any other Community when it is secret ballot system ? Negative Way, Wrong Approach. https://t.co/JolqLyQZEv — Rahul Easwar (@RahulEaswar) November 17, 2017
Speaking to ETV, Srivastava had claimed that his speech was to meant persuade Muslims to vote for the BJP, not threaten them. "I was just trying to make them understand that there is a huge difference between Hindu and Muslims and these differences should come to an end," he said, according to News18.
He was quick to add that if Muslims didn't understand, it's not the Hindus who would regret but they themselves. "If someone thinks that I am threatening, I am ready to threaten a thousand times more," he said.
He went on to claim that BJP was a party of "mards", taking names of PM Narendra Modi, CM Yogi Adityanath, and he himself. "I won the election last time with Hindu votes, the remaining votes didn't matter. I am not begging for their (Muslims) votes," he said.
The Officer on Special Duty of State Election Commission, JP Singh denied receiving any formal complaint against Srivastava. "I have requested for a copy of the video, and only after seeing the video, the decision on any punishment will be taken," he was quoted as saying by News18.
District Magistrate of Barabanki Akhilesh Tiwari also denied have received any complaint in the matter but assured appropriate action on receiving one. Barabanki SP Anil Kumar Singh said that Election Commission should take proper action.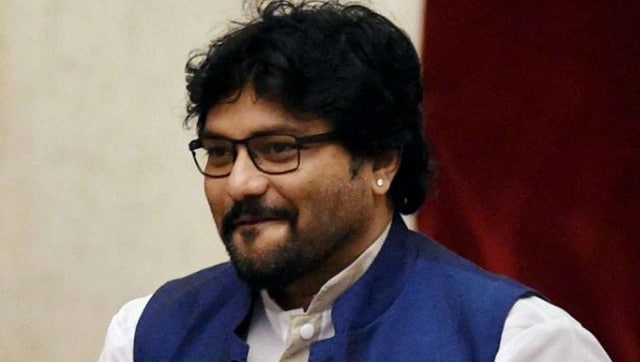 Politics
The Asansol MP said he will continue to discharge his constitutional responsibilities as a parliamentarian but will withdraw from politics and leave his official residence in the National Capital
Politics
People of Assam have voted for the BJP for the second consecutive term as they have realised that there is no place for 'aatankwad' (insurgency) and 'andolan' (agitation) in the state, Shah asserted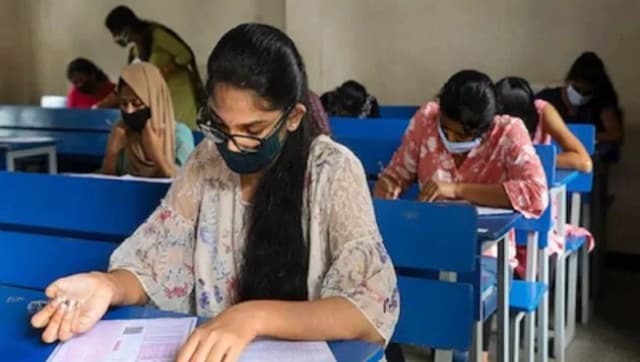 India
UP Board 10th, 12th Results 2021 DECLARED LIVE Updates: Uttar Pradesh UPMSP class 10 and 12 results available at upresults.nic.in, upmsp.edu.in, 99.53% students clear 10th exam, 97.88% in 12th exam