Voices of massacres past: Naroda, Gulberg society victims on Modi
Gulberg Society has come to symbolise the sharply polarised state, question its claims of inclusive growth and a reminder that the tales of 2002 will not suddenly vanish after May 16.
There it stands. Overgrown shrubbery all over it, little more than a shell of a building, blackened by fire, brickwork exposed, electricals ripped out, iron gate and iron window grills still intact, its spirit broken. Incredibly, there are bright bougainvillea blossoms growing wild next to the burnt out hollow that was once former Congress Parliamentarian Ehsan Jafri's home in Ahmedabad's Gulberg Society until he was stripped naked and hacked to death by a rioting mob in 2002.
I haven't ever visited Gulberg Society before. And the bougainvillea does nothing to soften the blow.
The one-storey constructions, about 20-odd homes in all in Ahmedabad's Chamanpura area, have been taken over by a pack of hungry-looking street mongrels that start up a wary barking as I invade their territory. There are at least 15 dogs, but their collective growling is less nerve-wracking than the haunted look the homes wear.
There is a slipper in a ground floor room of one house. Another has a gaping hole in a wall. In Jafri's home and in some others, there is a thick layer of dirt on the floor, where crumbled brick and plaster mingles with what looks like ash and soot.
One of the society members is still here, I was told, the one closest to the main gate. Of the 20 or so families that lived here, only one has stayed back, using the premises for business.
But the two men I encounter on the porch of one of the abandoned homes are outsiders, using the space for work. They inform me that nobody will ever come back. The middle-aged Muslim man takes a minute to explain that there are no Muslims living nearby "for five kilometres" and that should be reason enough for Gulberg's residents to never wish to return. He won't introduce himself.
Ehsan Jafri's widow Zakia and her son Tanvir now live in Surat, but other members of Gulberg Society are scattered across Ahmedabad. Saira and Salim Sandhi, who lost family members including a son in the murder and sexual assault by rioting mobs that went on for hours that day in February 2002 are eyewitnesses in the Gulberg society massacre case trial. They now live in Juhapura, described by social activist Fr Cedric Prakash who runs an NGO called Prashant in Ahmedabad as "Asia's largest ghetto for Muslims", with about 4 lakh residents. Educated, illiterate, the very impoverished and the relatively better off, they all live in Juhapura, Fr Prakash says.
"We left our homes that day and could never consider going back," says Sairaben, speaking to Firstpost last week, before the Narendra Modi-Farooq Abdullah-Omar Abdullah spat over who drove out the Kashmiri Pandits started. "We visit when there is a society meeting, or to pay our respects on that day every year. The homes are still ours but there can be no going back," she says. "I am an eyewitness in the case. I identified some of the rioters. I was there when Jafrisaab was telephoning people for help, he had called the chief minister too," she says. "All he got was abuse."
Rupa Mody, whose son Azhar was among the 20-odd people declared missing after the massacre at Gulberg Society, says there is no question of ever going back or attempting to restore the homes -- besides the complex litigation  associated with their former homes are in fact a part of their struggle.
"They never even came to light a candle," Rupa says, about the BJP and those in government in Gujarat. "With what hope can we go to them?"
That day, Rupa, a Parsi and the only non-Muslim resident of the society, had taken shelter in Jafri's home along with her two children when the mob had begun to build up outside Gulberg society. She had been clutching their hands throughout as rioters laid siege to the house, flinging "nailpolish bottles filled with chemical" at the house. "They had hundreds of those. Every time one struck the wall there would be fire," Rupa recounts. From outside, they could hear women wailing amid the rioters' shouting. At least 35 bodies were recovered from Gulberg Society later.
Sairaben says she saw her son and her sister in law being dragged away. At some time, hours later, as they tried to escape towards the terrace, Rupa fell and couldn't find Azhar, who was later declared missing, a body never found for her to find some semblance of closure.
She made a trip to Kerala recently after somebody called and said a boy who looks like her son may have been spotted there.
The victims of the rioting say they are convinced that the Modi wave is no more than media hype and that while the NDA may find itself within striking distance of power, Narendra Modi will not be prime minister.
Gulberg Society had, till now, come to symbolise the long struggle for justice that the survivors of 2002 had taken up, vowing never to give up. As elections approached, Zakia Jafri's petition challenging a lower court's order upholding the SIT's clean chit to Narendra Modi made their case emblematic of a struggle to nail the specific omissions and commissions of the BJP's prime ministerial nominee.
Now, it has come to also represent a sharply polarised Gujarat, occupying the very centre of debates over Gujarat's inclusiveness, a community's search for a safe home and the fear of the coercive power of the state.
"So his softened face is that he will give no apology, likens riot victims to puppies. If this is his soft face, what would his hardline Hindutva be?" asks Rafiqbhai of the Citizens for Justice and Peace, which has been closely involved with the victims' struggle for justice.
"Why is there no case against Togadia?" asks Salimbhai. "He didn't make his comments in some other state, right?" They point out that the VHP man delivered his vitriol about driving out Muslims in Bhavnagar, right here in the state.
Salim is one of those accused in the forgery case against members of the society and activists who are accused of misappropriating funds raised for a proposed museum at the site. "They are just trying to break us. We have been together for 12 years and will remain together in our fight," says Rupa.
Not all sites of the 2002 violence have turned into such flagrant scars and totems to suffering. At the very least, some places wear their tragedy less obviously. Naroda Patiya and Naroda Gaam, for example, have changed considerably since 2002, say locals, pointing out the parts on the fringe of Naroda that have turned in recent years into good value-for-money real estate.
Naroda village has transformed too, but in a complete different way -- its Muslim residents entirely invisible.
Walk along the winding pathways of the old Naroda and one sees a multitude of Hindu places of worship, many of them brand new, at least a couple of them involving some serious investment of money in the construction. There is no official number yet, but some say there are several dozen new Hindu shrines in Naroda gaam. For all practical purposes, the village has been Hinduised beyond all recognition, from a society that was once immensely diverse, says Fr Prakash.
It is inevitable that electoral politics has reduced the tragedy to a war of words over which party's sins are more secular. But in Ahmedabad, those still recounting the tales of 2002 say that they will not suddenly vanish after May 16, how much ever the man who wants to be prime minister may wish it.
Find latest and upcoming tech gadgets online on Tech2 Gadgets. Get technology news, gadgets reviews & ratings. Popular gadgets including laptop, tablet and mobile specifications, features, prices, comparison.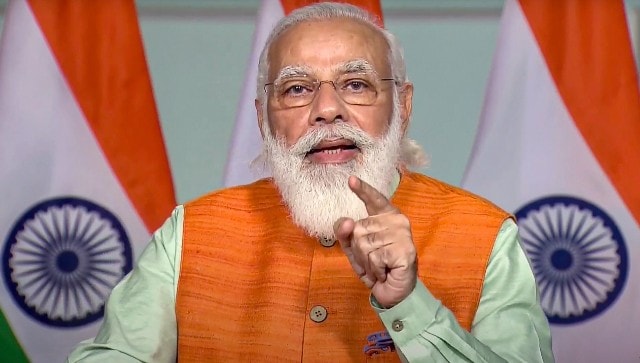 India
The total estimated cost of the projects is Rs 5,555.38 crore. The projects are planned to be completed in 24 months under the 'Jal Jeevan Mission' announced by the prime minister last year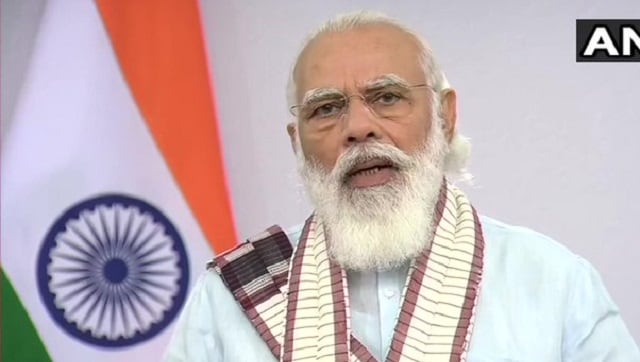 India
Modi last visited Gujarat on 28 November, when he spent around an hour at Zydus Cadila's Biotech Park to assess the preparations of its COVID-19 vaccine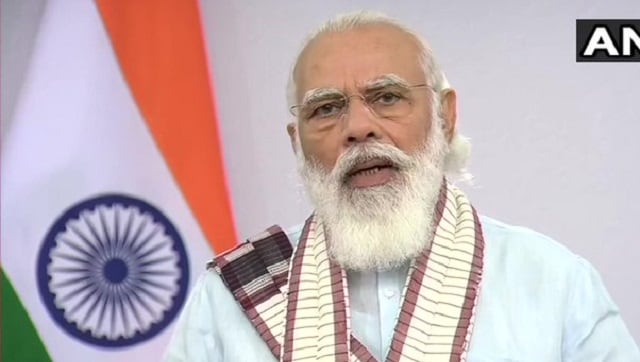 India
Addressing the concluding session of the 80th All India Presiding Officers Conference via video, the prime minister said that having elections at different places every month is hampering the development work in the country