Voices mount against Sasikala as Tamil Nadu chief minister
Former assembly Speaker P.H. Pandian and the late J. Jayalalithaa's niece Deepa Jayakumar on Tuesday came out strongly against the elevation of AIADMK General Secretary V.K. Sasikala as Tamil Nadu's Chief Minister.
Chennai: Former assembly Speaker P.H. Pandian and the late J. Jayalalithaa's niece Deepa Jayakumar on Tuesday came out strongly against the elevation of AIADMK General Secretary V.K. Sasikala as Tamil Nadu's Chief Minister.
Hours after Pandian, who is still with the AIADMK, demanded a probe into the circumstances leading to Jayalalithaa's hospitalisation, Jayakumar said Tamil people were against Sasikala becoming the chief minister.
In a dramatic turn of events in the night, Chief Minister O. Panneerselvam meditated at the memorial of the late Chief Minister J. Jayalalithaa.
Panneerselvam visited the memorial on Marina beach and sat on the floor cross legged and meditated with closed eyes for more than 30 minutes.
His face seemed to be grim. He was watched by a large number of his supporters and AIADMK activists. With moist eyes he ended his meditation.
However, party officials were clueless as to Panneerselvam's sudden meditation.
The AIADMK leader, who became the Chief Minister after Jayalalithaa died on December 5, quit on Sunday to make way for V.K. Sasikala to take charge of the government.
While Sasikala claimed that it was Panneerselvam who wanted her to become the party chief and the Chief Minister, he has not spoken on the subject publicly.
Pandian, who was the Speaker when the iconic AIADMK founder M.G. Ramachandran was the Chief Minister, spoke to the media at his residence along with his son Manoj Pandian, a former Rajya Sabha member.
Manoj Pandian also claimed that Jayalalithaa had once told him that she may be poisoned to death.
"When 'Thuglaq' editor Cho Ramaswamy and I were Directors of Jaya TV, she (Jayalalithaa) told us she fears this group would poison her to death," Manoj Pandian said. Cho Ramaswamy died on 6 December.
"I told her she does not belong to one family but belongs to over 1.5 crore members of AIADMK. The people of Tamil Nadu will protect you," the junior Pandian claimed.
Sasikala, a long-time confidante of Jayalalithaa who died on 5 December, is set to head the Tamil Nadu government after the AIADMK elected her as its legislature party leader.
Jayakumar made known her dislike of Sasikala by saying that "being with someone for 33 years is not a qualification to become the Chief Minister".
"A lot of people are unhappy over the happenings in the AIADMK," she told the media at her house. "The people of Tamil Nadu are not happy with Sasikala becoming the Chief Minister."
She said Monday's press conference by doctors who said there was no "conspiracy" behind Jayalalithaa's death was "stage-managed" and that she was determined to fight elections.
Jayakumar also said she would announce her plan of action on 24 February -- whether to join the AIADMK or to form a new party.
On the death threats she is reportedly getting ever since she stepped into the public limelight, she said: "I won't be cowed down by threats."
Jayakumar accused the police of trying to put hurdles in the way of her public programmes.
The Pandians earlier questioned the legality of the AIADMK General Council's election of Sasikala as its General Secretary.
Hinting at foul play, the senior Pandian said there should be a probe to find out what led to the hospitalisation of Jayalalithaa in September.
Citing news reports that Jayalalithaa had fallen at her residence on the day she was admitted to Apollo Hospitals, former Speaker Pandian said this must be probed.
He also termed Jayalalithaa's death as "unnatural".
Pandian said Jayalalithaa once said that all her assets should go to the people after her death and he (Pandian) should see to that.
According to Manoj Pandian, there is no provision in the party's rules for an interim General Secretary and all actions taken by Sasikala were void in law.
The DMK has also come out against Sasikala's attempts to become the Chief Minister on the strength of her long association with Jayalalithaa.
First Cricket News
The team picked by the State Senior Selection Committee of the Tamil Nadu Cricket Association features a few players who shone in the recent TNPL like B Sai Sudharshan and P Saravana Kumar.
India
The fourth human death had prompted chief conservator Shekar Kumar Niraj to release an order to hunt down the tiger on 1 October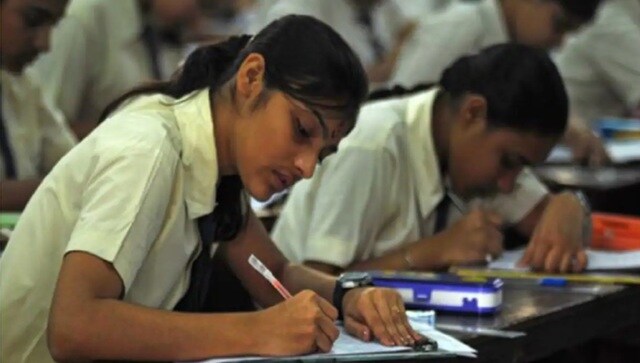 India
The official website of the TNEA has also put out the vacancy list after the third round of general counselling.