Vladimir Lenin's statue toppled in Tripura: BJP leaders term Russian a 'terrorist', warn Tamil Nadu's Periyar is next
A war of words has broken out between the BJP and the Opposition over the toppling of Vladimir Lenin's statue in Tripura on Tuesday morning.
A war of words has broken out between the Bharatiya Janata Party (BJP) and the Opposition over the toppling of Vladimir Lenin's statue in Tripura on Tuesday morning.
It started after the statue was toppled in the state's Belonia town, allegedly by BJP workers. The statue's vandalism was part of large-scale violence reported from Tripura, as CPM offices in different parts of the state were defaced.
But even as the CPM was decrying the violence and terming it "Communism phobia", BJP leaders waded into the debate. The party's national secretary Ram Madhav tweeted out a post saying people are taking down Lenin's statue and used the party's slogan for the Tripura elections, 'Chalo Paltai', with it. However, he later deleted it.
BJP leader Subramaniam Swamy also appeared to support the razing of Lenin's statue, even calling the Russian revolutionary a "terrorist" and a foreigner. "Lenin is a foreigner and in a way, a terrorist. There shouldn't be a statue of this sort of person in our country. They are welcome to put that statue inside the communist party headquarters and worship it if they so wish," Swamy was quoted as saying by the news agency ANI.
#Lenin to videshi hai, ek parakar se antankwadi hai, aise vyakti ka humare desh mein statue? Woh statue Communist party ke headquarters ke andar rakh sakte hain aur pooja karen :Subramanian Swamy pic.twitter.com/DUDVFApSCT

— ANI (@ANI) March 6, 2018
But even while the controversy continued to rage, Tamil Nadu BJP leader H Raja stoked the fire further by saying EV Ramasamy, commonly known as 'Periyar', will meet a similar fate. Raja slammed Periyar in a post he put up on Facebook, although he subsequently deleted it.
Periyar was a 20th Century thinker, activist and politician who started the self-respect movement against Brahmin and upper caste hegemony. He is revered as a champion of the Dravidian movement in South India.
"Who is Lenin? What is his connection with India? What is the connection between Communism and India? Lenin's statue was broken down in Tripura. Today, it is Lenin's statue in Tripura. Tomorrow, it will be the caste zealot EV Ramasamy's (Periyar) statue in Tamil Nadu," he had written.
But the damage had clearly been done already. MK Stalin, working president of the DMK, which revers Periyar and owes much of its ideology to the Dravidian cause, slammed Raja, who is also the BJP national secretary.
Stalin said Raja should be arrested under the Goondas Act, The News Minute reported Stalin as saying. "No one can even dare to touch EVR's statue. H Raja's comments have incited violence. He has been repeatedly doing this. He should be arrested and Goondas Act slapped against him," Stalin was quoted as saying.
DMK spokesperson A Saravanan was also quoted in the article as saying the party will organise protests against Raja and the BJP in many parts of the state. "This is pure hate and Talibanisation of India. Such things happen only happen in Taliban. In a democracy, we don't indulge in political vandalism or threaten to do it," Saravanan said.
Find latest and upcoming tech gadgets online on Tech2 Gadgets. Get technology news, gadgets reviews & ratings. Popular gadgets including laptop, tablet and mobile specifications, features, prices, comparison.
India
The news of BJP leaders testing positive for COVID-19 comes on a day when Kamal Rani Varun, the lone woman minister in Uttar Pradesh state cabinet, succumbed to the virus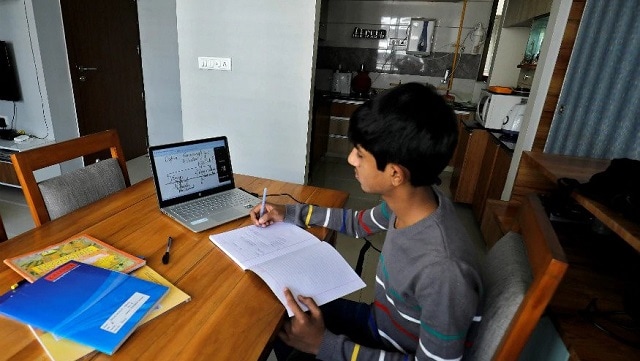 India
The state's higher education department has asked colleges to conduct classes for at least for 450 hours in the current academic year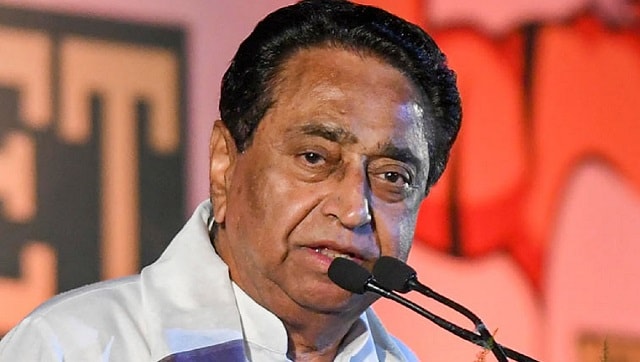 Politics
Nath's colleague Digvijaya Singh said Rajiv Gandhi also wanted the temple to come up, but questioned the timing of the ground breaking ceremony on 5 August