Violence mars West Bengal elections: TMC unleashing 'reign of terror', claims CPM
A CPI(M) polling agent was killed and four other party workers were injured as incidents of violence on Thursday marred polling in 62 seats in the third phase of West Bengal Assembly election
Kolkata: A CPM polling agent was killed and four other party workers were injured as incidents of violence on Thursday marred polling in 62 seats in the third phase of West Bengal Assembly election which saw 57 per cent turnout till 1 p.m.
The body of a 35-year-old CPM polling agent, identified as Tahidur Islam, was found outside a polling booth at Shibapara area of Domkal assembly seat in Murshidabad district.
Four persons were injured in separate incidents in polling booths in Ketugram constituency. The ear of a CPM worker was slashed and leg of another party supporter was fractured in a scuffle in front of booth no 78. Another two CPM workers were injured at booth no 48 when bombs were reportedly hurled at them.
District Returning officer Soumitra Mohan said four persons have been arrested in this connection.
While the CPI(M) candidate and former minister Anisur Rahman claimed that Islam was killed when bombs were hurled outside the polling booth, district superintendent of police C Sudhakar said the murder was not related to the polls.
Left parties have blamed the ruling Trinamool Congress (TMC) for the killing and alleged that it has unleashed a reign of terror to intimidate voters.
TMC on the other hand said the death was a fallout of infighting between the alliance partners Congress and Left Front.
There were complaints of voter intimidation outside polling booths in Beleghata assembly seat in Kolkata after which seven people were detained by the police, officials said.
Reports from Burdwan said bombs were hurled in front of a booth at Bankati village in Galsi constituency. Trinamool Congress and CPI(M) blamed each other for the incident.
Meanwhile, the highest turnout of 60.07 per cent was recorded in 17 seats of Nadia district and the lowest of 44.14 per cent was recorded in the metropolis till 1 PM.
The voting percentage in 22 seats of Murshidabad was 58.06, while in 16 seats of Burdwan it was 58.74. The overall average was 57.21 per cent.
Polling is being held under tight security with one lakh security personnel deployed.
Voting began at 7 a.m in 16,461 polling stations and will go on till 6 p.m..
Key candidates in this phase include TMC ministers Shashi Panja and Sadhan Pande, BJP national secretary Rahul Sinha, five- time Congress MLA Md Sohrab, CPI-M MLA Anisur Rahman and retired IPS officer Nazrul Islam.
The Election Commission has identified 3,401 hamlets in this phase as vulnerable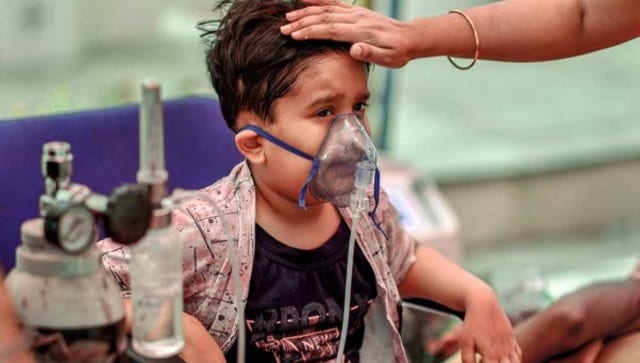 India
The head of the pediatric department of Siliguri district hospital said the number of daily patients with fever has increased from 200 to 300
Politics
The Balurghat MP further said Mamata Banerjee should 'stop harbouring ambitions of becoming the next PM' and concentrate on running Bengal properly
India
Dev has been a MP in the Lok Sabha from the Silchar seat in Assam but lost the elections in 2019