Vinod Verma arrested: Congress seeks release of arrested journalist, accuses BJP of attacking mediapersons critical to it
Congress also demanded the resignation of the Chhattisgarh minister, 'whose sex scandal Verma was investigating', and pitched for an independent probe into the entire episode
New Delhi: The Congress on Saturday continued to demand the immediate release of journalist Vinod Verma, who has been arrested by the Chhattisgarh police for suspected blackmailing and extortion in connection with a "sex CD", allegedly involving a state minister.
The party also demanded the resignation of the Chhattisgarh minister, "whose sex scandal Verma was investigating", and pitched for an independent probe into the entire episode.
"The Congress demands that Verma is released immediately and the entire episode is probed independently. We also demand the resignation of the Chhattisgarh minister," Congress leader Pawan Khera told reporters in New Delhi.
He said Verma was arrested even though no FIR was lodged against him and added that the Chhattisgarh minister concerned too had not stated that the journalist blackmailed or threatened him through phone calls or text messages.
"Is it a crime if Verma was investigating a sex scandal involving a BJP minister?," the Congress leader asked.
He accused the BJP governments at the Centre and in Chhattisgarh of attacking mediapersons, "whenever they try to show the mirror" to those in power.
Khera also criticised Prime Minister Narendra Modi for his "silence" when those who showed a mirror to the BJP governments were targeted.
"In 2005, BJP leader Sanjay Joshi had to resign after a CD surfaced. Modi (then the Gujarat chief minister) had put pressure then and Joshi had to resign from the BJP national executive. Modiji, will you also seek the resignation of the Chhattisgarh minister?" he asked.
Verma was arrested by the Chhattisgarh police from his Ghaziabad residence at around 3.30 am on Friday. Around 500 CDs with pornographic contents, Rs 2 lakh in cash, a pen drive, a laptop and a diary were seized from his house.
The senior journalist, who had earlier worked with the BBC Hindi service and Amar Ujala, has claimed that the Chhattisgarh police is not happy with him as he is in possession of a "sex CD" involving a minister of that state.
India
Modi has been deemed to be one of the biggest supporters and proponents of Yoga.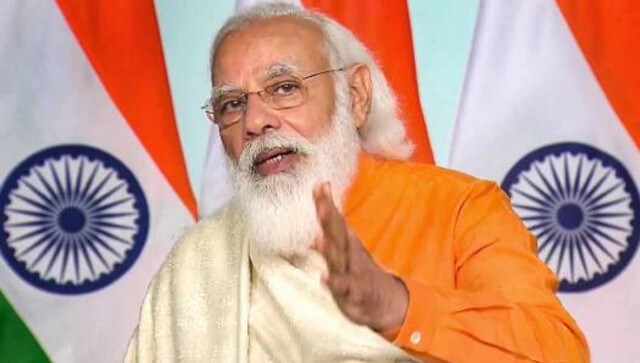 India
Huge celebrations have been planned for the occasion, with over 71,000 diyas to be lit at Varanasi's Bharat Mata temple
Politics
Rahul Gandhi could benefit from a change in his thinking by focusing on facts and he only needs to remember that his terminator in Amethi happens to be a woman