Venkaiah Naidu is NDA's vice-presidential candidate: BJP leader resigns as Union minister, to file nomination on Tuesday
BJP leader M Venkaiah Naidu, who has been nominated as the vice-presidential candidate of the ruling NDA alliance, resigned from his post as Union minister in the Narendra Modi cabinet
BJP leader M Venkaiah Naidu, who has been nominated as the vice-presidential candidate of the ruling NDA alliance, resigned from his post as Union minister in the Narendra Modi cabinet, reports said.
Naidu's resignation was confirmed by The Hindu as well as the News18 on twitter.
Sixty-eight-year-old Naidu was in-charge of the Ministry of Housing and Urban Affairs and Urban Poverty Alleviation as well as Information & Broadcasting ministries.
Naidu is among the most experienced leaders in the BJP, and is pitted against Opposition's Gopalkrishna Gandhi, in the 2017 vice-presidential polls. The BJP leader
Earlier speaking about Naidu's candidature in the vice-presidential elections, Prime Minister Narendra Modi had said that it was Naidu's experience that made him 'a fitting candidate' to become a Rajya Sabha chairperson.
"I know @MVenkaiahNaidu Garu for years. Have always admired his hard work and tenacity. A fitting candidate for the office of vice-president," the prime minister had tweeted, soon after the announcement of the decision of BJP's Parliamentary Board, the highest decision-making body of the party. Modi reportedly also attended the meeting.
"Naidu started as a student leader and rose through the ranks and all NDA allies support his candidature," said BJP president Amit Shah while announcing his candidacy on Monday. Shah added that Naidu is respected as a minister across the country and party lines.
Naidu will file his nomination on Tuesday at 11 am.
With agency inputs
Explainers
Purnesh Modi is a BJP MLA and ex-Gujarat minister. The 57-year-old, who, joined the BJP in 1984, has held several positions within the party including its Surat city chief. Purnesh was in December 2022 among a slew of big names dropped from the Bhupendra Patel cabinet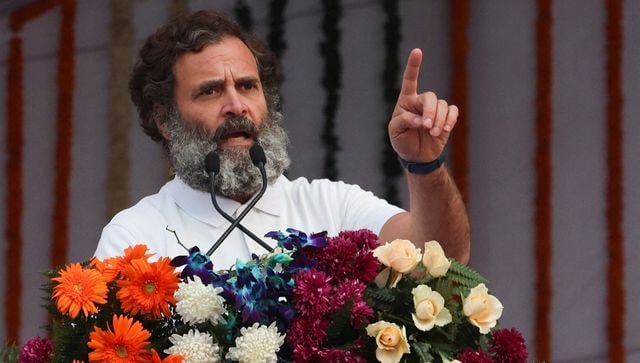 India
Congress leader Rahul Gandhi has been sentenced to two years in prison by a Surat court in a 2019 criminal defamation case over his alleged remarks about the 'Modi surname'. The Wayanad MP now faces the risk of disqualification from Parliament
Politics
As per the allegations, some parts of Delhi also had posters with the caption "Modi Hatao Desh Bachao"