VHP should mind its own ghar instead of worrying about Rahman's ghar wapsi
The VHP wants to organise a ghar wapsi to welcome AR Rahman home with "open arms". But it needs to realise that AR Rahman does not need their open arms to come home. He is already very much home. In India.
Does someone at the Vishwa Hindu Parishad scour the papers every day to figure out which piece of news they can hijack for their own 15 minutes of fame?
It helps if it involves a bona fide celebrity. AR Rahman must have been a "godsend" for the VHP's troublemakers.
Rahman has found himself facing a fatwa from Mumbai's Raza Academy for scoring the music of Muhammad: The Messenger of God, a film by the Iranian director Majid Majidi.
Rahman, unlike the VHP, tends to stay as far away from controversy as possible.
But he did react to the fatwa with an unusually long and personal post.
"I didn't direct or produce the movie… I just did the music. My spiritual experiences working on the film are very personal, and I would prefer not to share these ... My decision to compose the music for this film was made in good faith with no intention of causing offence."
It's not like Rahman is out on a limb, on his own.
Iran which once instituted the most famous fatwa in the world, has reacted to this fatwa as well. The embassy issued a statement saying "No insult has been committed to Islamic values in the film... The system of the Islamic Republic of Iran, from the very beginning, has always been the standard bearer in the defence of Islam."
According to the Times of India, the All India Shia Muslim Personal Board has also slammed the fatwa issued by the Raza Academy which Sunni. "It's gross injustice to the film and people associated with it that they are being slammed by the people who have not seen it," said Islamic scholar Zeenat Shaukat Ali.
Now the VHP has shown up like an uninvited guest, unable to resist fishing in Shia-Sunni troubled waters.
The VHP joint general secretary, Surendra Jain, has decided it's time for Rahman's "ghar wapsi". "The Hindu society is waiting for its son. We will not only welcome him with open arms but also ensure that no harm is done to him irrespective of how many fatwas are issued," he has declared.
It is perfectly within the VHP's right to condemn the fatwa if it wants to. The problem is it implies that Rahman had converted to Islam for commercial reasons. And thus in the name of "protecting" Rahman, it blatantly impugns him by calling into question his motives for what is an entirely personal decision. The VHP has no right to second-guess why A R Rahman converted. There is no reason for it to be a busybody and stick its nose into Rahman's business. And to do it in the guise of helping him makes the VHP's sugar-coated statement of support that much more poisonous.
The row over ghar wapsi landed the RSS into hot water last year. The mega ghar wapsi event in Aligarh scheduled for Christmas Day in 2014 was cancelled. The RSS might have turned down the rhetoric realising this could turn out to be a real hot potato that could backfire on the BJP-led government but the VHP has no such compunctions. VHP leader Sadhvi Prachi Arya told a VHP convention this year that ghar wapsi would continue "until all the fifteen crore people who have left the Hindutva fold after Independence are reconverted to Hinduism". There's little love lost between VHP and Narendra Modi and it is happy to resurrect the ghar wapsi issue all over again for its own petty gain no matter what the fallout. And by sticking an A R Rahman willy nilly into its middle, the VHP hopes its place in the evening news talk shows is guaranteed.
At a Firstpost salon, the writer Amish lamented that media got its TRPs from extremists and hotheads who could deliver incendiary sound bites on television. The vast majority of Indians are religious liberals who would live and let live and Amish said religious liberals need to speak up louder even though they do not make for fiery copy to drown out the extremists. Amish was talking in general, not this case in particular, but this is very much an instance where the gratuitous meddling of the VHP is on par with narrow mindedness of the Raza Academy's fatwa issued without even seeing the film. Both are opportunists trying to capitalize on Rahman's fame for their own moment in the sun.
The VHP wants to organise a ghar wapsi to welcome AR Rahman home with "open arms". But it needs to realise that AR Rahman does not need their open arms to come home. He is already very much home. In India.
Find latest and upcoming tech gadgets online on Tech2 Gadgets. Get technology news, gadgets reviews & ratings. Popular gadgets including laptop, tablet and mobile specifications, features, prices, comparison.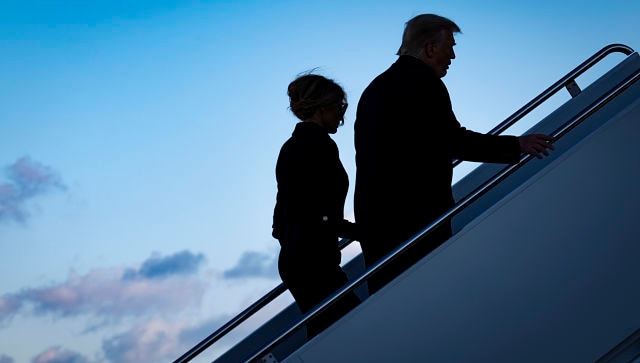 World
How is it possible that enough Americans — mostly White, it should be noted — voted for Donald Trump in the first place, sending him to the White House?
India
India would probably be a dictatorship, if not for Nani and a 'Bharat Ratna' is the least we can do to honour the man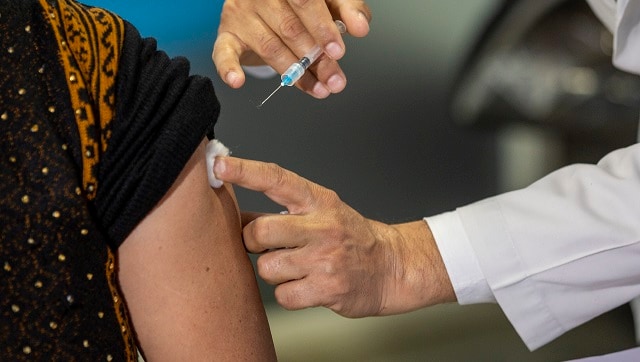 India
Today, while India has the second highest number of cases after the US and third highest deaths after the US and Brazil, it has one of the lowest per capita cases and deaths