Verbal gymnastics over Kashmir and Balochistan reflect utter confusion within Congress ranks
No one in Congress seems to have a clue what the other is saying. India's principal Opposition party is making India appear as a divided nation on international stage.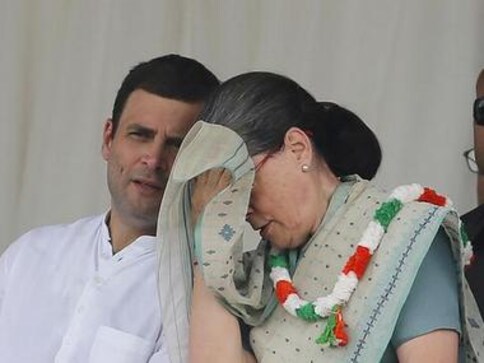 Sakshi Malik has soothed a billion frayed nerves by opening India's account at Rio Olympic Games but in order to give a real boost to our medals tally, Indian National Congress leaders should be fielded without delay.
The entire world will then watch transfixed how the senior netas clinch medal after medal with their verbal gymnastics. They will vault over the poles, make volte-faces, un-balance the beams, set the high-bars low and the low-bars high and floor the routines in maneuvers that are sure to floor the global audience. Who knows, we might overtake even the Chinese in gold count.
Well may such calisthenics bring medals, however, Congress and its leaders would do well to remember that mental gymnastics are ill-suited for politics, more so when it concerns matters of foreign policy. The utter confusion that reigns within the ranks of India's grand old party speaks volumes about the rudderless leadership.
No one in Congress seems to have a clue what the other is saying and between igniting and dousing daily flames, India's principal Opposition party is making India appear as a divided nation on international stage.
It is imperative that political parties will have differences. But as a party which has remained in power longer than any other, Congress is well-versed in statecraft. It knows well enough that the spate of contradictory and conflicting statements from its senior leaders ends up weakening India's position and strengthening Islamabad's hand at a time when India is struggling to cope with Pakistan-sponsored insurgency in Kashmir.
There is a proxy war going on in the valley, there is a diplomatic blitzkrieg and propaganda war unleashed by forces inimical to India and all that Congress can do is issue irresponsible statements only to retract it the next day.
Prime Minister Narendra Modi's Balochistan gambit and his references to Gilgit-Baltistan from the ramparts of Red Fort were supposed to divide Pakistan. Strangely, it seems to have divided the Congress instead.
On Monday, Salman Khurshid slammed Modi for referring to Balochistan in his Independence Day speech. The former external affairs minister said the PM was wrong to mention Balochistan and PoK in the same sentence.
"Balochistan is a different thing from PoK. We have every right to speak about PoK because it is our matter. Balochistan is not," said Khurshid, adding that it was Pakistan's "internal matter."
By evening, Congress spokesperson rushed to clarify. It wasn't party's position, he said.
"The Congress does not subscribe to the statement of Salman Khurshid. We believe there are serious human rights violations in Balochistan and PoK," Surjewala said via an audio statement.
On Thursday, it was senior Congress leader Digvijaya Singh's turn. While criticising Prime Minister's statements on Pakistan, Singh said in Bhopal: "Prime Minister Modi seems more concerned about Pakistan-occupied Kashmir, which is welcome, than he is interested in holding talks with India's Kashmiris."
"Boosting trust among Kashmiris, whether they belong to Pakistan-occupied Kashmir or India-occupied Kashmir, is possible only through dialogue," said Singh. He later claimed it was slip of tongue. Whether it was a genuine or Freudian is up for debate but the damage was done.
Surjewala was again pressed into service. Clarifying Congress' position again, he said: "Jammu and Kashmir is part of India, will always be, Digvijaya Singh corrected what he said.. It shouldn't be made an issue."
To be fair, Digvijaya Singh has a bit of a reputation of frequently putting his foot deep into the mouth. But former finance minister P Chidambaram carries no such frivolity. As an astute Parliamentarian and an erudite lawyer, his words are always carefully measured.
It was significant to note that Chidamabaram would accuse Modi and his top ministerial colleagues of "exacerbating" the crisis in Jammu and Kashmir. And his advice was no less radical — to stop the state from sliding into "total chaos" the ruling PDP should junk its elected alliance partner BJP and join hands with the Opposition to find a way to end the violence.
"I am concerned that situation in Jammu and Kashmir is sliding into total chaos. The PDP-BJP government is squarely responsible for the sharp deterioration in the last six weeks. The statements of the Prime Minister, Home Minister and Defence Minister have exacerbated the crisis. Moderation in words and actions alone can retrieve the situation," he said in a statement.
He also envisaged a role for his own party and hoped for a grand alliance of PDP and the unelected Congress and National Conference to "come together to find a solution: firstly, an immediate solution to stop the violence and, then, a path forward that will bring hope, peace and prosperity to the people of Jammu and Kashmir."
The fantastic statement left hapless spokesperson Abhishek Manu Singhvi struggling for words.
"A person is free to write and speak, so long as he is expressing a personal opinion — a hope, a wish, a desire and not going against any established party opinion... Today he has expressed his opinion. We have also said that unless we have the mandate, we have not meddled in Kashmir affairs. Tomorrow, we will have the mandate, who knows, we will go and rule Kashmir and we will show a better ruling than you are showing today," party spokesman Abhishek Singhvi told reporters.
Mind boggling.
Modi's audacious shift in Kashmir policy — reclaiming of PoK, mentioning of Pakistan's brutalities in Gilgit-Baltistan and Balochistan are tectonic changes that may alter the equations in South Asia. Meanwhile, caught between adopting a nuanced approach, political opposition to Modi and responsibilities as a national party, Congress looks like a bumbling fool. It must regroup and speak in one voice. There cannot be partisan politics over India's territorial integrity and national interest.
Business
In Kashmir, cultivation of olive is done in Uri owing to favourable weather conditions and soil quality there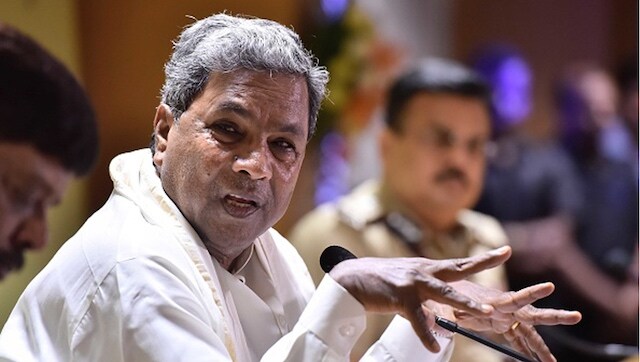 India
Siddaramaiah charged that the BJP government at the Centre betrayed the people by not fulfilling its election promises
India
College Trustee Dhiren Vaishnav said the order came to his notice on Sunday night, after which he immediately discussed it with fellow trustees and contacted Gohil