Vasundhara Raje took my wife to Portugal: Everything Lalit Modi said in his explosive interview
Here's the major highlights of the interview Lalit Modi gave India Today's Rajdeep Sardesai.
After his lawyer's press conference, former IPL chief Lalit Modi for the first time spoke to India Today's Rajdeep Sardesai spoke about the entire controversy surrounding his travel documents that were approved by External Affairs Minister Sushma Swaraj.
Here's the major highlights:
About knowing the Swaraj-s and asking Sushma for help
The former IPL chief admitted that he had asked for the External Affairs Minister's assistance in getting travel documents.
"I did ask her(Swaraj) help," Modi said, adding that he would have made a similar plea to any other External Affairs Minister in office.
"It was a family, a legal whatever you may call it. We were very close. But the point is not that. I am very close to a lot of politicians, not only Mrs Swaraj," Modi said.
He also said that he had known the family for years.
"I know Swaraj Kaushal (Sushma's husband) for 20 years. He has been my advocate for 20 years. His daughter Bansuri had been my advocate for four years," he said.
He also pointed out that Swaraj's husband and daughter had provided legal services free of cost.
"Raje and Sushma supported me when my wife was sick," he said.
About Vasundhara Raje being closer to him than Sushma Swaraj
After releasing documents to show that his travel documents were backed by Rajasthan Chief Minister Vasundhara Raje, he said as much during the interview as well.
"My wife was being taken to Portugal by whom, by Mrs Vasundhara Raje. Nobody knows that, I am putting that on record now," Modi said, adding she accompanied his wife Minal in 2012 and 2013.
"My relationship with Vasundhara Raje goes back 30 years. That relationship is known to everybody. She is a close friend of the family and my wife for a long time...She openly agreed to be (to be a witness), but unfortunately by the time the case went to trial, she was already chief Minister, so she did not come to become a witness. The statements she gave is all on records in the courts."
The document had a confidentiality clause in which Raje purportedly supported Modi's case but did not want it to be revealed to Indian authorities. And expectedly, Raje had no intention of verifying Modi's claims.
"Of course I know the family. I have always known them...(But) I do not know what documents they are talking about," she told reporters in Jaipur.
About knowing other politicians
Lalit Modi told India Today he was also helped by NCP leaders Sharad Pawar and Praful Patel and Congress leader Rajiv Shukla.
Shukla said he had not talked to Modi for three years while Pawar said he tried to convince the former IPL chief to return to India and face investigations.
However, Modi maintained that he hadn't travelled to India because of security concerns.
About holidaying in Ibiza after cancer treatment
Asked about his holiday in the famous Ibiza resort three days after the surgery of his wife, Modi said the family decided to celebrate because the "revolutionary treatment" received at the Portugal medical centre helped her because the liver cancer she was suffering from was in the final stage.
How Rupert Murdoch's behind the present controversy
Modi said that media baron Rupert Murdoch was behind the entire controversy. The Sunday Times reported the emails between Swaraj and UK MP Keith Vaz, and according to Modi, it was done because of the involvement in the Champions Twenty20 League.
According to Modi, Murdoch wanted to get out of the broadcasting rights of the loss-making league and was afraid that the former IPL chief would reveal that he was "going to tell about the no-exit clause."
About 'living life Kingsize' in the face of controversy
"You know the slogan 'live life kingsize' was coined by Four Square which is one of my brands. So I am living life Kingsize and why not? At the end I have done nothing wrong. At the end, I have gone by the book, I have paid my dues."
The former IPL chief said that he had been taken to task by the Indian government for no reason at all.
About staying cool despite possibly costing ministers their jobs
"I am not cool and calm about someone doing an honest day's job and losing their job. Mr Shashi Tharoor who lost his job, lost his job because he lied," Modi said.
Tharoor was proven to be guilty and that's why he lost his job, Modi said.
"If they have supported me as someone who has gone through tremendous wrong by different people. All I did, my wife was very sick, and I appealed to them for their help to ensure that I could go and be with her.
On P Chidambaram hounding him
The former IPL chairman claimed that he had been paid damages because of the Indian government's actions against him and claimed that it was Finance Minister P Chidambaram who was targeting him.
It's P. Chidambaram...Mr. P. Chidambaram was the person who tried to deport me to India," Modi claimed, adding that he had done it as vendetta.
"He could not do it because there were no legal grounds to do it. Mr. Chidambaram only tried to do it because he sat there as a minister. Because I took Mr. Shashi Tharoor out. It was a political vendetta and only a political vendetta. There is not a single show cause notice against me," he said.
About getting travel documents
The former IPL chief denied that he had ever fled from the Indian justice system and said that his bid for residency in the UK had been scotched by the UPA government which had intervened.
"I went through the court systems of India. I could have got a passport of any country in the world. There were many jurisdictions available to me then as they are now to get a passport...I could have easily given up right as an Indian citizen and taken another passport and I did not do that for one reason and one reason alone. I wanted to prove to everybody that I am going to fight this because my passport was wrongly taken," he said.
with inputs from PTI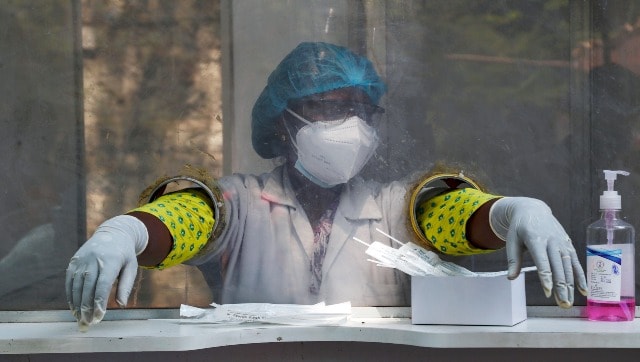 India
Coronavirus News Updates: Each variant will be given a name from the Greek alphabet, in a bid to both simplify the public discussion and to strip some of the stigma from the emergence of new variants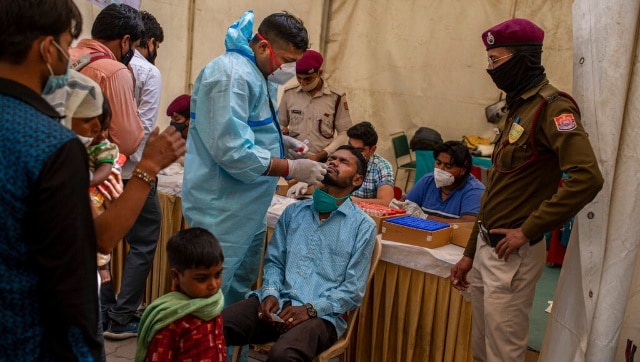 India
Coronavirus Live News Updates: With the recuperation of 31,964 more patients in a day, the total number of discharges neared 54 lakh. Of the total infections, there are 2.76 lakh active cases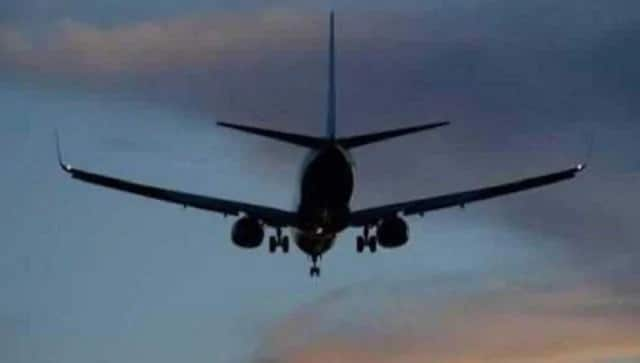 India
Coronavirus News Updates: Passengers who have transited through India in the last 14 days will not be accepted to travel from any other point to the UAE, said an Emirates statement