Varun Gandhi's farmer-funding initiative is the wake-up call India needs
Is Varun Gandhi upping the political ante in poll-bound Uttar Pradesh. No, not at all. He is, in fact, busy searching genuine marginal farmers who, if not helped, would certainly commit suicide
"The most revolutionary thing you can do is get to know your neighbours"
 – Karl Hess
Yes, this is precisely what Varun Gandhi — Sanjay Gandhi's son and Indira Gandhi's grandson who represents the Sultanpur Lok Sabha seat on behalf of the BJP — is busy doing these days almost alone, silently. But he is making waves nonetheless. His 'activities' have already made headlines in the media. Newspapers and news-portals including The Times of India, The Economic Times, Deccan Chronicle, NDTV and so on have given him rave reviews.
But what is it that Varun is doing?
Is he upping the political ante in poll-bound Uttar Pradesh. No, not at all. He is, in fact, busy searching genuine marginal farmers who, if not helped, would certainly commit suicide. And after the search is over, he goes to them, pays off their bank loans and builds homes for them. Commendable. What's even more surprising is that news-hounds are now beginning to see merit in even non-juicy, apolitical events. It's indeed a blissful, pleasant development in the midst of Uttar Pradesh's political turmoil.
Can you believe that as many as 3,540 families, who would have otherwise died of starvation, have already been given a sum of Rs 16.2 crore in all so far, making them debt-free? And this is not government money that is being given to them. It's all a private initiative. Varun contributed Rs 1.4 crore (his parliamentary salary in the last seven-and-a-half years) while 8,000 more individual donors came forward, on Varun's call, to pool in another Rs 16.2 crore.
"The monies first went to those agricultural families where the main earner had committed suicide and thereafter to those who were on the brink of survival — those marginal farmers whose average debt ranged from Rs 30,000 to Rs 1.5 lakh," Varun says and talks about his probing journey through 20 districts including Bijnor, Bahraich, Lakhimpur Kheri, Pratapgarh, Aligarh, Sulatanpur, Sitapur and Allahabad.
Speaking of the silent private initiative, Varun adds, "Before visiting a district, we reached out to the local elite — lawyers, rich farmers, traders, businessmen — providing them with data on specific cases of farmers on the brink of bankruptcy, and requesting them to directly donate to them. The data is collated with local banks on hand to scan, to see the level of indebtedness, the amount of years indebted and the frequency of loan default".
"We have tried to build a model which analyses these indicators to understand the likelihood of the farmer committing suicide and how soon this may happen. Typically, if a farmer defaults on a loan for three cycles in a row, combined with adverse weather conditions, the chances of suicide rise to almost 50 percent. The cases that are chosen all fall in this extreme category," he points out, adding, "We send volunteer teams in advance in coordination with local administration in order to ascertain the physical environment of his economic condition, assets, family landholding, any fallback provision etc. Other than my own donation, I was conscious that I didn't want to create an NGO, but simply act as a direct via-media between the giver and the marginal farmer."
For instance, in Moradabad, Varun states, "Aside from my personal contribution, we managed to raise a further Rs 18 lakh, which saved 26 families from falling into a debt-trap. In Allahabad, we raise Rs 22 lakh and helped 32 such families."
Asked about the future of his movement, he says, "While it remains a limited exercise with limited resources, I want to transform it into a mass movement by increasing its scale. We will now take to crowd-funding for the next phase where we aim to help 10,000 families in agrarian distress and are working with young technology professionals to help us create a platform to do so."
Over the course of discussions with Varun, one thing was clear: We all thought farmer suicides were endemic to Vidarbha (Maharashtra) alone. We never knew that the scene was as bad in Uttar Pradesh. How on earth can India go ahead on the highway to glory, unless our farmers, who account for more than 70 percent of our population, get two square meals a day and a roof to live under? All big, high-sounding talk about our diplomatic victories over Pakistan, national growth rate figures and undiminished political stability will otherwise sound hollow.
Like it or not, it's a wake-up call.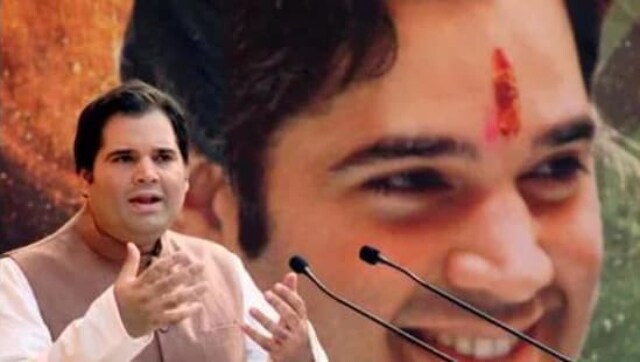 India
The Lok Sabha member's comments came amid "Nathuram Godse Zindabad" (long live Nathuram Godse) being among the top Twitter trends on the birthday of Mahatma Gandhi.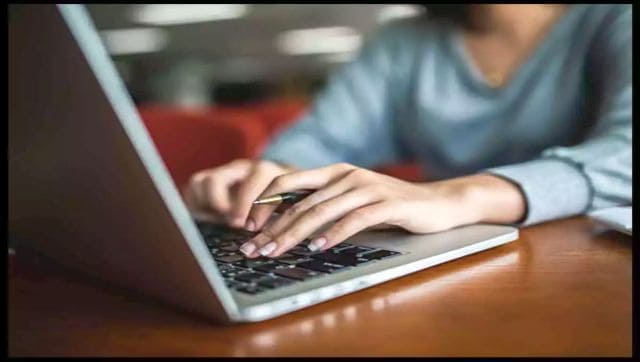 India
Candidates should note that the application process for UPCET 2021 began on 7 October and will end on 25 October. While the facility to deposit the required fees will be open till 26 October.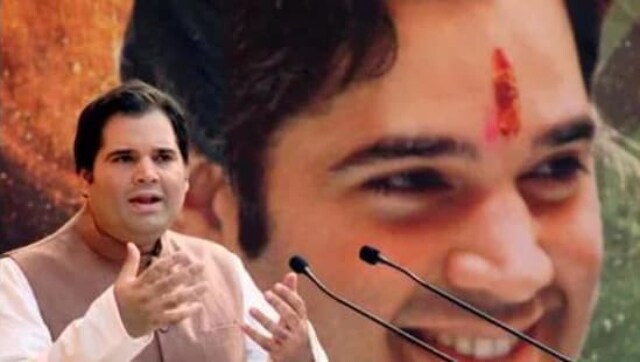 Politics
The death of the four cultivators triggered strong reactions from farmer leaders, while opposition parties launched an attack on the BJP-led central and the UP governments.