Varun Gandhi rejects honey-trapping charges, says he did not leak defence secrets
BJP MP Varun Gandhi who is in the eye of a storm for allegedly leaking defence secrets to controversial arms dealer Abhishek Verma on Saturday rejected the charges against him as false and frivolous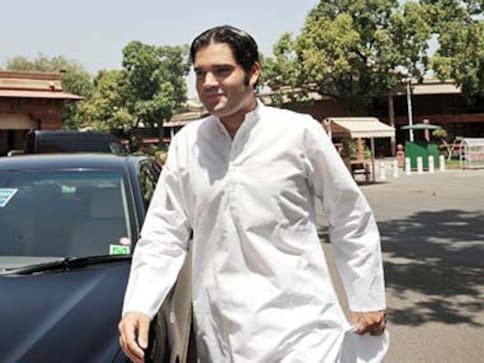 New Delhi: BJP MP Varun Gandhi who is in the eye of a storm for allegedly leaking defence secrets to controversial arms dealer Abhishek Verma on Saturday rejected the charges against him as false and frivolous and said he will take legal action against those who deliberately sought to tarnish his reputation.

The Sultanpur MP issued a detailed statement addressed to "my fellow countrymen," in which he made point by point rebuttal to the allegations levelled against him as he insisted that there is "no one grain of truth or one shred of evidence" in them.
While he was a member of both the Defence Standing Committee and the Defence Consultative Committee from 2009, he said he never attended a meeting of the consultative committee and very few of the standing committee.
"Clearly, I was neither actively seeking out nor passing on any information. Had there been any hidden agenda or motivation as alleged in the letter it would have been reflected in my attendance...I would like to point out the false and frivolous nature of its (letter) charges, and the impossibility of these allegations." Gandhi said.
Swaraj Abhiyan leaders Prashant Bhushan and Yogendra Yadav had on Thursday released a letter written by Edmonds Allen, a New York-based lawyer, to the PMO last month that Varun was honey trapped and compromised by Verma.
He alleged that Verma "blackmailed" Varun, a member of the Defence Consultative Committee, into sharing sensitive information on crucial arms matters.
Allen, who was a partner of Verma, fell out with him in 2012. Verma is facing trial in the 2006 Naval War Room leak case. "I have never met Edmonds Allen, who has written this letter containing these allegation. Nor do I have any details of who he is, not what he does except as has been reported in the press of him being a former associate of Abhishek Verma," Gandhi said in the statement.
"I first made acquaintance with Verma when I was a college student in England. He was introduced as the son of late Veena and Shrikant Verma, both Members of Parliament from a reputed family. We met socially over a short period of time. It has been many years since we last met. At no point did we ever discuss work, neither his nor mine," he said.
Bhushan alleged that despite having all the details, the BJP government did not blacklist Thales, the company that sold scam-tainted Scorpene submarines, as Dassault acquired it.
Gandhi also questioned the timing of the allegations. "While I am confident that no right thinking person places any credence in these allegations, what I find worrying is that such baseless accusations are made at a time when the entire nation is united behind our brave defence forces," he said.
Terming the statement released by the Swaraj Abhiyan leaders as "deeply disturbing", he said it is allegedly based on a letter containing "wild and unsubstantiated" charges against him.
The allegations against Verma by Allen have long been the subject of detailed investigations by both the CBI and the ED, he said, adding that charge sheets have been filed.
"It is ludicrous to suggest that I was ever blackmailed as I had done nothing wrong. It is even more bizarre to claim that I leaked top secret defence information from the Defence Parliamentary Committee when every MP is well aware that no sensitive defence information is shared with such a parliamentary panel. As a first time MP of the Opposition party, I could not have had any access to any confidential information, far from leaking it," Gandhi said.
The BJP MP said it is "unethical" that such allegations should have been publicly aired without being scrutinised, verified or even clarified.
He said Allen might have targeted a public figure like him to seek "maximum publicity" and quoted media reports to suggest that he was doing so after his business dealings with Verma went sour.
"I have needlessly been sought to be embroiled into a controversy in which I have no part," he said.
"My family and I have been deeply traumatised by these lies. I am taking legal recourse against those who have deliberately sought to tarnish my reputation and public standing. Here, I simply wanted to share the truth without delay so that such mischief is nipped in the bud. I owe everything to this great nation and shall always endeavour to live up to the faith and trust reposed in me," he said.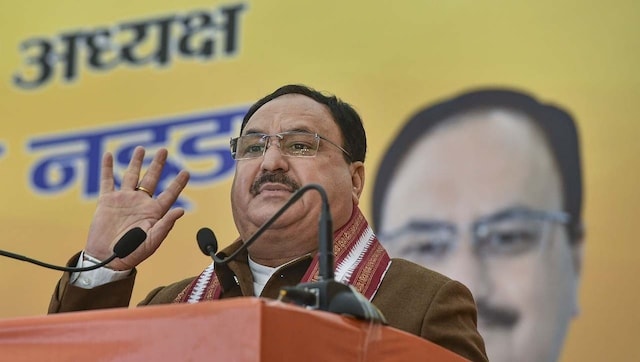 India
The BJP president also said that the government has held several rounds of talks with farmer leaders and have kept all doors open for further dialogue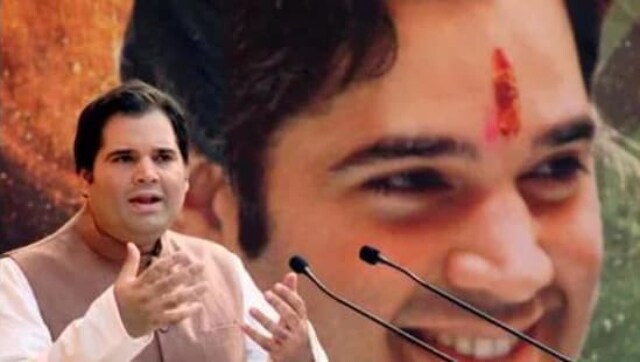 Politics
He explained that Samodh Singh, a farmer, had been running around mandis for the last 15 days to sell his paddy crop and sought a rethink of India's agriculture policy
India
The couple, who are health workers, said that due to COVID-19, they had kept invitees to a minimum