Uttarakhand Election Results 2017: Unprecedented BJP wave swept Congress aside
The Uttarakhand Assembly election was contested primarily between India's two most prominent parties — Congress and BJP.
Dehradun: The Bharatiya Janata Party (BJP) scored a massive victory in Uttarakhand, winning 56 out of the 69 seats in the state to storm to power, reducing Congress to a minuscule minority in the state Assembly, with just 11 seats. Two seats went to independent candidates while counting in one seat is still underway.
It is for the first time in the 16-year history of Uttarakhand that a party has emerged with as many seats. BJP leaders attributed it to the Narendra Modi wave and a strong anti-incumbency against Chief Minister Harish Rawat, who lost both seats he contested.
"While a strong Modi wave worked in our favour, there was a palpable anti-incumbency factor in the wake of corruption touching a new low under Harish Rawat," said Pradesh BJP spokesman Munna Singh Chauhan, who himself clinched the Vikasnagar constituency.
Congress suffered a double whammy as state president Kishore Upadhyay also lost in Sahaspur.
However, BJP also had its share of disappointments, as its own state president Ajay Bhatt also lost in Ranikhet — a defeat party leaders attributed to a party rebel who was denied a ticket and had entered the fray as an independent.
The victory margin between Congress and BJP is massive this time, as they had been neck and neck in the last assembly polls, with BJP winning only one seat less than Congress, which formed the government with the help of six-member PDF.
The two major national parties have always been the two poles between whom power has oscillated since the state's creation in 2000. They were again poised to take on each other in a straight fight in most seats with a couple of exceptions like Haridwar and Udhamsinghnagar districts, where the BSP put in a fight.
Miffed over denial of tickets by their respective parties, quite a few strong leaders from both sides had also thrown their hats into the ring as independents in nearly 18 seats making the contests interesting.
Congress has always been driven primarily by the personality cult of Rawat. From ticket distribution to campaigning, he was the face of Congress' Uttarakhand campaign. On the other hand, the BJP relied primarily on poaching rebel Congress MLAs. With Rawat rising as a towering figure in Congress and the party throwing its weight firmly behind him, other leaders felt slighted and defected to the BJP. It nearly triggered a constitutional crisis last year, but Rawat survived.
Uttarakhand has moved on from being a primarily agrarian state. The key issues in the state are now migration, unemployment, women and child health, ecological disasters, depreciating tourism and traditional farming, water conservation, man-animal conflict, illegal wildlife trade, ill-conceived hydropower projects, forest fires and deforestation etc. These were the issues that concerned the hill state, and seem to have determined the result ultimately.
Uttrakhand also grapples with ecological, environmental and climatic issues. These rose to prominence since the 2013 cloudburst disaster that hit Kedarnath, badly breaking the state's tourism industry, its economic backbone. Even today, nearly four years after the cloudburst, the state is trying to restore normalcy. A huge flood had ravaged Kedarnath, claiming many lives and leaving behind a painful situation.
Rivers in spate have always been a problem in Uttarakhand, frequently claiming huge loss of property, and even ruining the state and pushing it to the brink of hopelessness. Destroyed homes, overflowing rivers, dismantled bridges, broken roads, dilapidated shops, and top it all, missing people. The last three years have been a tale of unending woe for Uttarakhand. People are still waiting for compensation, roads and bridges which were damaged are yet to be repaired, and corruption has only spread further.
Politics
For all her 'connect with the people', Priyanka Gandhi Vadra's 'Hinduism' is even more farcical than Rahul Gandhi's
Politics
In the two decades that Narendra Modi has been in public office, first as chief minister and then as prime minister, he has established his vision of development for all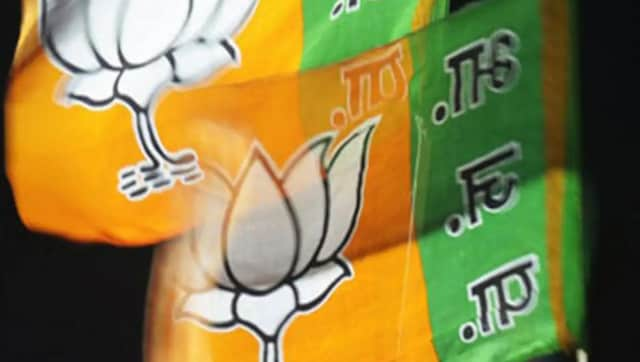 India
In the GMC, the BJP established its lead since the beginning of counting at 9 am, and eventually trumped its rivals Congress and the Aam Aadmi Party (AAP) by a huge margin.