Uttarakhand Election Results 2017: Party-wise results reveal BJP's dominance over Congress
The month long suspense over the results is finally over in Uttarakhand. Here is the party-wise results.
The Bharatiya Janata Party (BJP) closed in on a massive win in Uttarakhand on Saturday, as they clinched the 70-seat Assembly with a comfortable majority, relegating Harish Rawat's incumbent Congress party to a heavy defeat. While most exit polls had predicted between 35 to 40 votes for BJP, the margin of victory — the party managed to win 57 seats — has come as a bit of a surprise to most pollsters.
As Firstpost reported in another copy, there were a total of 637 candidates in the fray for the 70 Assembly constituencies of the state. Among them, 261 were independent candidates. In fact, in about a dozen constituencies, independent candidates made for a triangular battle alongside Congress and BJP representatives. In the plain districts of Udhamsinhnagar and Haridwar, Bahujan Samaj Party (BSP) was considered to be a strong alternative, but didn't put up a fight.
Here are the party-wise results in Uttarakhand:
| | |
| --- | --- |
| Party | Won |
| Bharatiya Janata Party (BJP) | 57 |
| Indian National Congress (INC) | 11 |
| Bahujan Samaj Party (BSP) |  - |
| Independent |  2 |
| Total |  70 |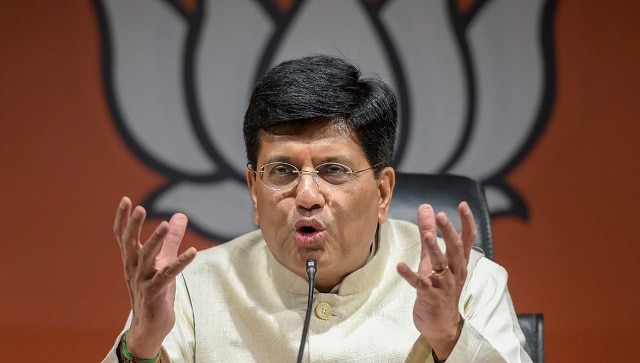 Politics
Without taking names, Union Commerce and Industry Minister has said that Congress is completely disconnected from the concerns of the nation and is destabilizing their own governments.
Politics
For all her 'connect with the people', Priyanka Gandhi Vadra's 'Hinduism' is even more farcical than Rahul Gandhi's
Politics
In the two decades that Narendra Modi has been in public office, first as chief minister and then as prime minister, he has established his vision of development for all