Uttarakhand Election Results 2017: Congress' ploy of focussing on Harish Rawat alone backfired
Congress' ploy of focusing on Uttarakhand Chief Minister Harish Rawat has fallen flat. The election would be known for shattering all the established notions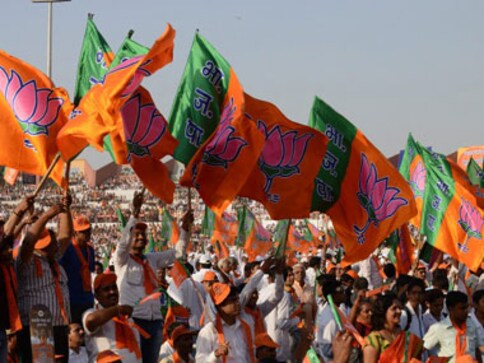 The Bharatiya Janata Party (BJP) has raced ahead of Congress in Uttarakhand, appearing set to finish with at last 50 seats in the 70-seat Assembly. However, the battle has only just begun for the saffron party, and it will need to now choose an appropriate leader who can lead the state for the next five years. This is where the problems begin for the BJP. The party has seen several chief ministers come and go through a revolving door that has been Uttarakhand.
Ambitious and influential local leaders have often engaged in one-upmanship, which has been to the detriment of the party. And since not one person was influential enough to tower above the others, this has always remained the condition. To compensate for this, the party chose to focus heavily on Prime Minister Narendra Modi's presence in the state, choosing to play down the lack of local leadership. It was actually the Narendra Modi factor that helped BJP win the election.
The party will find it a challenge to zero in on a candidate who will be acceptable to everybody. How eminent leaders performed in the Assembly elections was one of the parameters in selecting the candidate, and will help chalk out future plans as well. These results will also decide how the coming government fares better than previous ones in beating the anti-incumbency trends.
Chief Minister Harish Rawat contested two seats — Haridwar Rural and Kichcha — but lost both. Vijay Bahuguna's son Saurabh, however, set a new record winning Sitarganj by nearly 30,000 votes. It was after the 2013 cloudburst that former chief minister Vijay Bahuguna was replaced by Harish Rawat, and to see his son clinch Sitarganj by a record margin would be just rewards.
After ascending to the chief minister's post in 2013, Harish Rawat focussed heavily on the reconstruction of the Kedarnath temple. He emerged as a grassroots politician who stayed in touch with the Pahadis. But this election would be known for shattering all the established notions of what was seen as trending and favourable, and setting new trends.
The Modi wave has uprooted the deep-rooted connections that existed among senior BJP leaders. Satpal Maharaj, for instance, is a Congress rebel and a Bahuguna loyalist, who also registered victory from Chaubattakhal; Harak Singh Rawat and Kunwar Pranav Singh also emerged victors from Kotdwar and Khanpur, and will look forward to plum posts in the new BJP government.
Meanwhile, the Congress' ploy of focusing on Rawat has fallen flat. Yashpal Arya was the star Dalit face of the party who also rebelled against Rawat and joined BJP. He clinched an easy win over Congress' Suneeta Tamta. It was the sheer negligence on the part of the Congress, which allowed these senior leaders to defect, and the party has paid the price for this.
Congress' state president Kishore Upadhyay, who was contesting from Tehi, was pitted in unknown territory against old hands. Ignoring Aryender Sharma and denying a ticket to him proved fatal. Finally, it led to Upadhyay's defeat. Independent candidate Aryender also split votes which could have gone to Congress, thereby further aiding BJP.
World
Kishida will meet Prime Minister Narendra Modi and also deliver a speech on Japan's Indo-Pacific strategy and its new defence posture. Fifteen years ago PM Shinzo Abe first spoke about Indo-Pacific cooperation during his visit to Delhi
World
Kishida, who is on a two-day trip to India, said he hopes to promote a vision of a free and open Indo-Pacific, a Tokyo-led initiative for greater security and economic cooperation that is geared toward curbing Beijing's growing assertiveness.