Uttarakhand Election 2017 Results: BJP's massive gains down to anti-incumbency, Narendra Modi's charisma
Prime Minister Narendra Modi's high voltage campaigning and emotional connect with voters on topics like demonetisation, Orop and surgical strikes have clearly worked swing the state in BJP's favour
As the Bharatiya Janata Party (BJP) looks set for a massive victory in Uttarakhand, it's becoming clear that it was the Narendra Modi wave that flooded votes in favour of the saffron party. The prime minister's high voltage campaigning and emotional connect with voters on topics like demonetisation, 'one-rank-one-pension' and surgical strikes have clearly worked swing the state in BJP's favour.
Uttarakhand has traditionally been a state where BJP and Congress have always been neck and neck. Both parties have had to rely upon independent candidates and smaller parties. But the BJP had bucked the trend for the 2017 election with a clean sweep, winning over 50 votes in the 70-seat Assembly.
The 2017 elections were the first time polling took place in the hill state after the Kedarnath tragedy that almost ruined the state and broke its tourism industry, which had been a backbone of its economy. People are still waiting for government aid to rebuild roads, bridges and sources of livelihood. Ignoring these key issues may have created disenchantment among the voters, and the disappointment may have in turn resulted in a thumping victory for the BJP.
Modi has repeatedly tried to strike an emotional chord with voters, in a state where a large percentage of the population is employed in the armed forces. Their concerns like Orop and surgical strike are expected to have swung the elections for the BJP. Appointing Bipin Rawat as Chief of Army Staff, and nominating people from Uttarakhand for important positions like Anil Dhasmana as RAW chief and Ajit Dobhal as NSA also helped the party connect with the people.
Congress' Chief Minister Harish Rawat tried to play the victim card since a failed attempt at toppling his government was made last year. He projected himself as being cheated and downplayed by rebels from his own party, while accommodating Congress rebels has also caused rifts within the BJP. It created infighting in the BJP ranks, and these rebel candidates were considered serious threats to the party's established nomiees.
Rawat tried to project himself as a Vikas Purush after his efforts to reconstruct the Kedarnath temple after the 2012 cloudburst, but an aggressive campaign by PM Modi put paid to his hopes of being reelected. In fact, by contesting from two seats, Rawat betrayed his insecurity and desperation. He was constantly lambasted as an ineffective chief minister, which also blamed him for the migration from the hills to the plains. Migration was a serious issue in Uttarakhand and Rawat's failure in tackling it clearly cost his party big.
Smart use of information technology and social media in campaigning, and forwarding the party's vision message through graphics, caricatures and animation meant BJP was well ahead of Congress on all fronts.
Anti-incumbency was another factor that worked in favour of BJP. Modi did a credible job of keeping personalities at bay, focussing on key issues instead. He addressed the people's genuine concerns, and assured them of job creation using the state's abundant natural resources. Furthermore, the all-weather Char Dham and Karnaprayag Rishikesh railway line were lucky charms for BJP.
India
As seen in Punjab, the Congress is brazenly undermining the office of the Prime Minister and by doing so, also damaging the integrity of our democratic institutions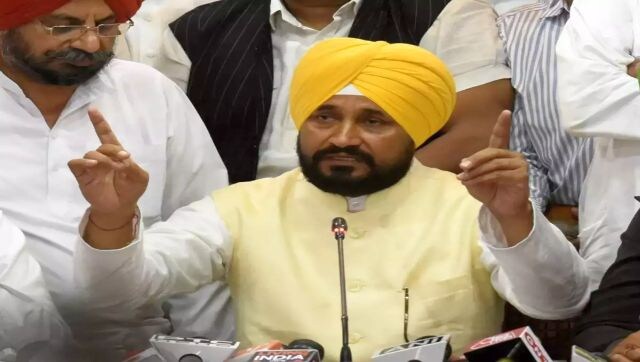 India
The committee comprising Justice Mehtab Singh Gill (retired) and Principal Secretary, Home Affairs and Justice, Anurag Verma will submit its report within three days
India
Sources said the Mi-17V5 was following a railway line in the hills when it entered a thick cloud cover. The crew decided to fly out of it rather than land, and hit a cliff in the process