Uttarakhand Election 2017: Highest voter turnout in state recorded at 68 percent in single-phase polls
Uttarakhand registered a record 68 percent peaceful polling in the single-phase Assembly elections till 5 pm on Wednesday. The polling figure may touch 70 percent, Election Commission officials said.
New Delhi/Dehradun: Uttarakhand registered a record 68 percent peaceful polling in the single-phase Assembly elections till 5 pm on Wednesday, Election Commission officials said.
No untoward incident was reported during polling in 69 of the 70 constituencies.
Both men and women voters braved inclement weather at some places to vote in large numbers, officials said.
"Uttarakhand witnessed 68 percent polling till 5 pm, which is the highest for the state," Deputy Election Commissioner Sandeep Saxena said in Delhi.
"The final tally will be higher and we guess it may touch 70 percent," Saxena added.
In the last 2012 Assembly elections, the voting percentage was 66.17.
Nainital registered 70 percent voting, Haridwar 70 percent, Uttarkashi 73 and Udham Singh Nagar 70 percent. It is the fourth Assembly polls in the hill state after it was carved out of Uttar Pradesh. As many as 7.5 million voters decided the fate of 628 candidates.
Polling in Karnprayag was suspended after the death of Bahujan Samaj Party candidate Kuldip Singh Kanwasi in a road accident. Voting there will now be held on 9 March.
According to an official, postal ballots will be received till 11 March morning, the day votes will be counted in all five states of Uttar Pradesh, Punjab, Goa, Uttarakhand and Manipur.
In Uttarakhand, 10,685 polling stations were set up, with 1,409 declared as "very sensitive".
The highest polling station was Reeh at a height of around 10,000 feet above sea level in Ghansali constituency in Tehri Garhwal district, Saxena said. The polling station had 275 voters in all.
"We set up the polling booth at 10,000 feet above sea level for just 275 voters so that no voter is left behind," the Deputy Election Commissioner said.
During campaigning in the state, officials seized Rs 3.38 crore in cash, liquor valued at Rs 3.18 crore, drugs valued at Rs 37.23 lakh and 147 unlicensed weapons, he said.
Although the BSP is also in the race, the race in Uttarakhand was primarily between the ruling Congress and the Bharatiya Janata Party.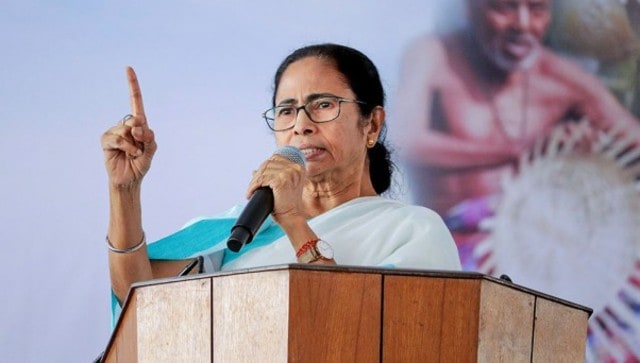 Politics
Sajal Ghosh, the chief election agent of the saffron party's candidate for the constituency, Priyanka Tibrewal, wrote to the EC, raising objections to Banerjee's declaration.
Politics
The newly sworn-in cabinet will hold its first meeting at 4.30 pm today with the cheif minister and portfolio distribution is likely to be announced in another couple of days.
Politics
A PhD in botany, 41-year-old Majumdar, known to be sharing close ties with Ghosh, is the first state president of the saffron camp from north Bengal.