Uttarakhand election 2017: Giving tickets to rebel Congress MLAs may lead to infighting in BJP
The BJP's decision to give tickets to rebel Congress MLAs in Uttarakhand may backfire on them, with over 20 of the state's 70 assembly constituencies witnessing resentment over ticket distribution
All's not well with the Bharatiya Janata Party (BJP) in Uttarakhand following the party's decision to give tickets to rebel Congress MLAs, who revolted against chief minister Harish Rawat's government last year.
In all, BJP has selected 14 candidates who joined the party in recent months. A section of BJP leaders have even described them as "outsiders". Here lies the problem.
Reports coming from different districts of the hill state clearly indicate that it would be a difficult task for the BJP to ensure a good show in Uttarakhand, with over 20 out of the state's 70 assembly constituencies witnessing resentment over ticket distribution.
BJP's desperation to return to power in Uttarakhand is automatically reflected in its decision to select Yashpal Arya and his son Sanjeev Arya as candidates from Bajpur and Nainital respectively. The former was a minister in Harish Rawat's government and was considered the Dalit face of the party. He got a BJP ticket within 48 hours of leaving Rawat's side. The BJP also obliged him by giving son Sanjeev a ticket.
However, the party surprised everybody even further by denying a ticket to former state president Tirath Singh Rawat from Chubattakhal in Pauri district of the state. In his place, it selected former MP Satpal Maharaj, who left Congress around the 2014 Lok Sabha polls to join BJP. Tirath had won Chubattakhal in the 2012 Assembly election, and such is his popularity that he's still in regular touch with voters of his constituency.
As per reports, BJP is facing problems in Narendra Nagar, from where it has fielded Subodh Uniyal, even ignoring Om Gopal Rawat's claim. Uniyal is considered close to former chief minister Vijay Bahuguna, and had won this seat in 2012. Om Gopal Rawat had come second that time, and had already begun campaigning in the hope of getting a ticket. Now that he's been overlooked, there is a possibility that he may join another party in his bid to enter the state Assembly.
Harak Singh Rawat is another prominent ally of Bahuguna, and a former minister in the Congress government; he is BJP's candidate from the Kotdwar seat. Former MLA Shailendra Rawat was considered to be a strong contender, but was overlooked for his namesake. "Shailendra Rawat is looking for available options. He wants to contest the Assembly polls," said a source. Kotdwar is currently represented by Surendra Singh Negi, a minister in the Congress government.
Bahuguna, who headed the anti-Rawat stir last year, has secured a ticket for his son Saurabh from the Sitarganj seat, a constituency he has won in the past en route to becoming chief minister of the hill state.
Kedarnath is also set to witness an interesting battle. BJP has given a ticket to Shailarani Rawat, one of the rebel Congress MLAs. Kedarnath is considered a top priority for chief minister Harish Rawat as well, given the large construction and rehabilitation activities undertaken by his government here after the 2012 floods. "Congress may field a strong candidate from this seat," said a source from Harish Rawat's camp.
There are no good reports for the BJP from Yamkeshwar either, as the party fielded Rita Khanduri — the daughter of former chief minister and prominent BJP face BC Khanduri — even by ignoring the claim of its sitting MLA Vijay Barathwal.
At Bhagwanpur, Surendra Rakesh won from a BSP ticket in 2012, but continued supporting the Congress government, even going against the wishes of his parent party. After his death, Congress fielded his wife Mamta and got her elected following by-polls in the constituency. The BJP has now decided to field Subodh Rakesh, Mamta's brother-in-law, from the same seat.
In its first list of 64 candidates, BJP has clearly shown that it's worried about its performance in the state's Garhwal region, the site of the 2013 disaster. Apart from ensuring developmental projects reached Garhwal, the incumbent Congress government has also constructed a new Assembly building at Gairsain, the centre of the state's two divisions: Garhwal and Kumaon.
Perhaps realising its political problem in Garhwal, the BJP has thus gone in for a new experiment, mostly in this region. Even most of the rebel Congress MLAs who joined the BJP tried to portray chief minister Harish Rawat as anti-Garhwal, a subtle nod to his Kumaon origins. BJP's decision of fielding Satpal Maharaj from Chaubattakhal may also be considered a part of its strategy to counter Rawat in Garhwal.
However, BJP has reasons to feel confident about its gains in this region — especially given the appointment of Bipin Rawat as new Chief of Army Staff and Anil Dhasmana as RAW chief. Both are from Garhwal, and apart from them, NSA Ajit Doval is also from the Pauri district. Given that Uttarakhand has a large number of retired and serving army personnel, these appointments may help the saffron party electorally.
India
'Give us grandchild in a year or Rs 5 crore,' demands the Uttarakhand couple who has moved court against their son and daughter-in-law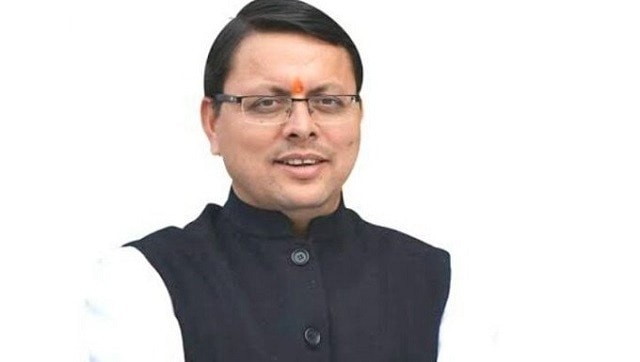 Politics
Dhami took oath for the second consecutive term as the chief minister of Uttarakhand despite losing from Khatima in the recent Assembly polls and is required to be elected as an MLA within six months of being sworn in
Politics
The Delhi BJP sought a probe by a retired high court judge as it alleged laxity on the part of agencies concerned and a delay in providing timely help