Uttarakhand Election 2017: BJP struggles to select CM candidate, Congress throws weight behind Harish Rawat
Congress has already declared Harish Rawat as its chief ministerial candidate, but the BJP has projected no one so far. There are at least half a dozen aspirants who may claim the chief minister's post, but it will be a herculean task for the BJP to finalise the name.
Congress has already declared Harish Rawat as its chief ministerial candidate, but the BJP has projected no one so far. There are at least half a dozen aspirants who may claim the chief minister's post, but it will be a herculean task for the BJP to finalise the name.
Meanwhile, Rawat is being projected as the 'Bahubali' of Uttarakhand who can take the state to 'new heights'. Inspired by the movie Bahubali, a popular video doing the rounds on social media shows Rawat carrying the state on his shoulders, moving ahead of his opponents with BJP president Amit Shah, BJP's in-charge Shayam Jaju and former chief minister Vijay Bahuguna staring at Rawat helplessly. Even Prime Minister Narendra Modi can be seen in the video.
This video apart, Congress campaign has gained momentum on social media. A website called hardakobolo.com has photos of Rawat all over its page. There is also a form that can be filled by the visitors on the website to share their grievances with Rawat. The website also has a WhatsApp number.
Harda means Harish bhai in Kumaoni dialect. The slogan has spread throughout the state which is making the BJP uncomfortable. In media interactions, jan sabhas and election rallies, Rawat never fails to mention the injustice done to him by the Centre and former Congress leaders who rebelled against him and joined the BJP. He claims that it was a "conspiracy" plotted by Modi and Shah to bring down his government, but the plan never succeeded. He claims that this election is to save "uttarakhandiyat". "It is a struggle between this spirit and the evil spirit of khand khand Bhajapa (segregated BJP)," he has said.
It it too early to say if Rawat's emotional card will bring him back to power as BJP is also putting up a tough fight. This is the first ever state election in which almost all the Cabinet ministers have visited Uttarakhand for rallies and media interactions. Shah has even gone to rural areas like Ghansali tehsil of the Tehri Garhwal district to address a jan sabha for the BJP candidate from Ghansali constituency.
Modi is scheduled for a jan sabha in the remote Pithoragarh district. As far as star campaigners are concerned, BJP has an edge over the Congress. Almost all party bigwigs have addressed election rallies, whereas from Congress, vice-president Rahul Gandhi is the only star campaigner. The party seems to depend more on the 'Harish impact.' Congress is trying to send out the message that against Harda, all BJP bigwigs are forced to visit the state. Hence, the moniker 'Bahubali.'
The probable chief minister faces in BJP, include Satpal Maharaj, a former Congress leader, former Congress chief minister Vijay Bahuguna, three former chief ministers of BJP: Bhagat Singh Kosiyari, Gen BC Khanduri and Ramesh Pokhriyal Nishank, all three are Lok Sabha MPs and were denied tickets for the Assembly as per the party high command strategy, and there are three more names, as of now the dark horses, Ajay Bhatt, state BJP president and a party candidate from Ranikhet seat, and is facing a tough situation because of the rebels, Yashpal Arya, a former senior Congress leader and prominent Dalit leader who switched sides from Congress to BJP soon after the election dates were announced, and Anil Baluni, currently a BJP spokesman, brought into the party headquarters fold, when Shah took charge.
Though central election in-charge of BJP for Uttarakhand and a Cabinet minister, JP Nadda, has made it clear that the "chief minister would be selected from the MLAs." When asked about the chief ministerial candidate, this was Nadda's vague reply, "The organistation always tries that leadership should be consistent and can march forward with sincerity, so we are focusing on that."
Looking back the last three Assembly elections, chaos can't be ruled out. Many BJP leaders are not happy with Bahuguna who has gained a certain affinity with the central party leadership. Though Bahuguna is not contesting the election, his son is the BJP candidate from Sitarganj, opposite Congress candidate Malti Biswas. If the Congress rebel group wins 9 to 10 seats then Bahuguna may come out in the open to claim the chief minister's post. However, the other three BJP MPs have the same intentions if their supporters-candidates win big. Satpal Maharaj is also said to have close relations with Sangh.
Recently, Bahuguna hit out at Rawat, saying, "The public knows that Rawat has two faces, dual character. His style of functioning is now clear to all. And this election is not against Congress, it is actually against Harish Congress. To save his chair and his ambitions, Rawat has made so many compromises which have affected the state badly and pushed it backward."
State Congress president Kishore Upadhayay hit back saying if Rawat is so weak and corrupt then why are all the Centre ministers, the prime minister and the party presidents visiting the state.
Upadhayay also said that the BJP does not have chief ministerial candidate but are focusing on Modi and his governance. He made fun of the BJP posters which says "Atalji ne banaya Modiji savarange (Atal Bihari Vajpayee made it, Modi will develop it)." "I am happy to see his face and name in any of the state constituencies from where he (Modi) would be contesting the Assembly election. It is good in a way and the country will get rid of him."
Amid all these war of words, an interesting fact of Uttarakhand power politics is that in the last 16 years, no chief minister was able to complete the five-year term except ND Tiwari in 2002.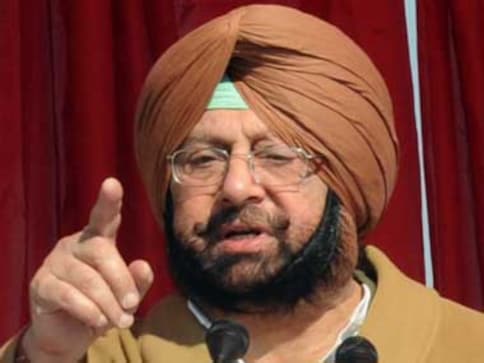 Politics
Amarinder, who was one of the Congress' powerful regional satraps, also said he had never experienced "this sort of interference ever as a chief minister"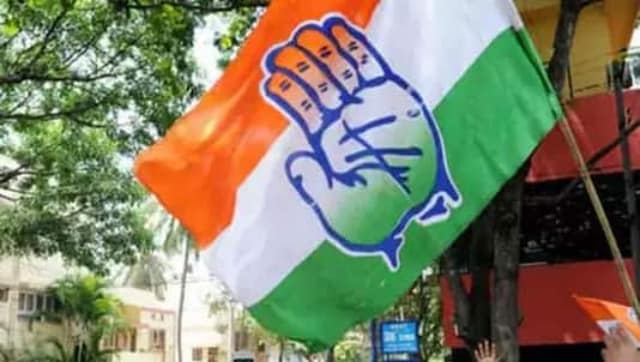 Politics
The party made the assertions after a special meeting of general secretaries, in-charges and Pradesh Congress Presidents (PCCs) which was presided over by Congress president Sonia Gandhi
India
Various Central laws were implemented in Jammu and Kashmir as the focus of the BJP government is to ensure development and prosperity of every citizen of the Union Territory