Uttarakhand Election 2017: BJP, Congress ditch demonetisation in favour of local issues
At his recent rally (27 December, 2016) in Dehradun, Narendra Modi gave special focus on his government's demonetisation decision by describing it as a useful weapon to deal with problems like fake notes and terrorism in one stroke.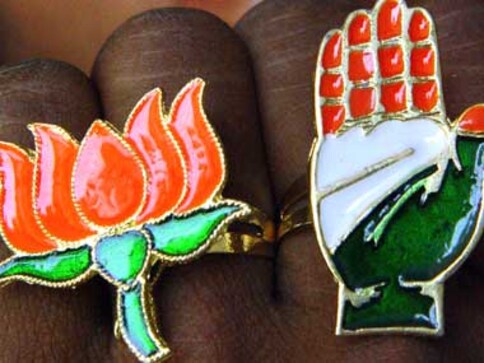 Dehradun: At his recent rally (27 December, 2016) in Dehradun, Narendra Modi gave special focus on his government's demonetisation decision by describing it as a useful weapon to deal with problems like fake notes and terrorism in one stroke. He also referred to the problems faced by the people in the wake of this particular decision and highlighted it as people's cooperation in the fight against corruption.
Perhaps Modi was aware about the ruling Congress Party's desperate attempts to develop implementation part of the demonetisation decision as an issue against its main political rival BJP in the forthcoming Uttarakhand Assembly polls.
More than three weeks before Uttarakhand goes to vote on 15 February, there is no indication to suggest demonetisation as an important poll issue in the state's hill or plain parts.
Since Uttarakhand has a large number of retired and serving army-men as voters, the sense of nationalism always matters in election campaign. So, Modi's special focus on demonetisation at his Dehradun rally has apparently its own political meaning in this state.
On the contrary, Chief Minister Harish Rawat has been trying hard to stop the BJP from gaining indirect political benefits in the assembly polls by centre's demonetisation decision.
Exactly 20 days after the centre's demonetisation decision on 8 November, the Rawat-headed state government was quick to constitute a committee to study the impact of demonetisation on the state's revenue and economy. The committee, headed by chief secretary S Ramaswamy, included principal secretaries of different departments like finance, agriculture, commercial taxes, tourism, revenue and health. The committee was also supposed to prepare a list of such persons who purchased valuable lands in the recent past.
Rawat's decision to constitute the committee was a clear indication about the Congress Party's concern for countering the BJP on demonetisation issue in the election campaign. Congress party's Uttarakhand President Kishore Upadhyay soon announced his party's all attempts to develop demonetisation as an issue in its favour by highlighting the problems faced by people.
Later, Rawat started saying that his state incurred a loss of Rs 500 to Rs 700 crores due to the Centre's demonetisation decision. Tourism sector is important source of Uttarakhand's economy and thus, Rawat has kept on highlighting this particular sector as worse affected by the demonetisation decision in view of the alleged sharp decline in the inflow of tourists. Rawat has reportedly communicated to centre about the alleged difficulties his government is facing in a new situation.
Apparently keeping in his mind the voters' sentiment for important national issues in this hill state, Rawat has never directly opposed the centre's demonetisation decision. He deliberately targeted the implementation part of the decision in an apparent bid to avoid political problems for his party in this election. Rawat has so far tried to make it a political point that Uttarakhand depends on the economy coming through revenue from different quarters.
Reports reaching from various districts show that BJP or Congress is giving little attention to the demonetisation issue in its election campaign. As things stand today, both rival camps — BJP and Congress — are focusing on local issues mainly.
As per the report Moneycontrol, "many within the indian real estate business fraternity, privately admit that the government's demonetisation drive, has done more damage to the real estate business than even the Lehman Brother crisis and according to Knight Frank report, it is being said that demonetisation causes real state sales to slump to six year low, Dehradun real estate business appears to stay unaffected."
Managing director of a prominent real estate developer company shuns any fall in sales, he said: "Real estate is affected in the places where constructions are being done in bulk and people purchase property for investment purpose. Dehradun is the place of end users, no investment criteria works here. Instead sales have grown up as the pollution graph continues to increase in nearby metro cities like Delhi and Gurugram and people are planning to get shifted to pleasant weather places like Dehradun."
World
The protocol approved for use in the United States includes two medications. The first one, mifepristone, blocks a hormone called progesterone that is necessary for a pregnancy to continue. The second, misoprostol, brings on uterine contractions
World
While they have established strong economic ties, efforts at political reconciliation have stumbled in recent years as Taiwan asserts its own identity and China ups its demands that the island accept its terms for unification between the sides
World
Like the two Nordic countries, other nations joined the European Union for its promise economic and political unity without taking sides in the East-West divide that has endured beyond the end of the Cold War