Uttarakhand crisis: Ex-CM Rawat briefs Rahul on the political situation in the state, slams Modi
Playing the victim card to the hilt, Rawat alleged the Modi government got him 'removed' because BJP faced an impediment in pursuing its 'communal agenda' in Uttarakhand while he was Chief Minister.
New Delhi: On Wednesday former Uttarakhand Chief Minister Harish Rawat briefed Rahul Gandhi about the evolving political scenario in the state after the imposition of President's rule and trained his guns on the Modi government accusing it of pursuing a policy of "combative federalism".
In the meeting with the Congress Vice President, Rawat is learnt to have briefed him about the pros and cons for Congress if BJP chooses to form the government with support from the rebel MLAs or the Assembly is dissolved immediately for holding fresh elections.
Playing the victim card to the hilt, Rawat alleged the Modi government got him "removed" because BJP faced an impediment in pursuing its "communal agenda" in Uttarakhand while he was Chief Minister.
The former Chief Minister also expressed hope that people will not forget his government's dismissal and "teach" the BJP a lesson in the coming assembly polls.
"The Prime Minister often talks about cooperative federalism but what he is doing is combative federalism. What has happened in Arunachal Pradesh and Uttarakhand bear testimony to it. This is not a matter related to one state or only Congress party, this is an assault on federal structure," Rawat said and dared BJP to call for fresh elections.
He also expressed readiness for a probe into the allotment of mining leases and liquor sale after BJP made allegations against him on these issues.
"I have nothing to fear. I am rather keen that a probe happens. I have not granted any new mining licence. They were done during the previous governments headed by Vijay Bahuguna (who joined hands with BJP) and Ramesh Pokhrial Nishank (former BJP Chief Minister).
"A decision was taken by my government to hand over stocking of liquor from private parties to Uttarakhand Agriculture Production Marketing Committee, popularly called Mandi Samiti. Harak Singh Rawat (who was among the Congress rebels who joined hands with BJP) was its Chairman," Rawat said.
Training his guns on the Prime Minister, Rawat said, "I want to ask Modi ji whether he wants to spread this 'Aaya Ram, Gaya Ram' (promote defection) politics in states."
"What special or emergency situation had arisen in Uttarakhand that in a tearing hurry he rushed from Guwahati to chair a Cabinet meeting in Delhi and recommended promulgation of President's rule just a day before the state government was to prove its majority in the Assembly," he asked.
Insisting that he should be called a "dismissed" Chief Minister and not a former Chief Minister, Rawat said BJP is "keen" to form government and alleged that its senior leaders are "scouting" the state to "poach" MLAs from other parties.
"My belief is that they will try to form government. Otherwise their top boss will not be happy," he said.
Daring BJP to face fresh elections in the state, Rawat said, "If they have the courage, they should face the people but they will not do so as they are neither confident of getting people's support nor they have any confidence left in Modi."
Accusing the Centre of engaging in "brazen display of power" in "dismissing a duly-elected government", Rawat alleged the "defections were manufactured" by BJP in Uttarakhand.
He also alleged that the central agencies are being "misused" in the state to suit the "politics" of the NDA government.
"The BJP is even misusing the spell of President's rule in the state as its leaders are making all-out efforts to poach MLAs from other parties. From BJP's arguments for imposing President's rule in the state, it seems that the party will now even give final decisions on what has been passed in a state Assembly or not.
"BJP applies double standards on this matter. When the Aadhaar Bill was passed as Money Bill in Parliament, Finance Minister Arun Jaitley said it was the Speaker's discretion to decide which bill was money bill. But when the Appropriation Bill was passed in Uttarakhand Assembly, the Speaker's decision was given no value because the government here did not belong to BJP," Rawat argued.
Asked whether he is hopeful of proving his majority on the floor of the House if he is given such an opportunity by the court, Rawat said he has the backing of all "secular forces" in the state as they felt "injustice" was done to him.
About the sting operation that showed him purportedly trying to allure some rebels by offering cash, the former Chief Minister posed a number of questions.
"Can a media house do a sting for a political party. Will sting now be considered a basis for imposing President's rule in a state. If sting is the basis, why the Raman Singh government is not going as in a sting he appears trying to tamper with the electoral process (during a by-election).
"Why only Rawat should go over a sting? Let the other R, Raman also go if sting is the basis. Then what action was taken against Amit Shah and Narendra Modi over another sting in Ahmedabad (the snoopgate)? Let the Prime Minister say in Parliament that henceforth the state governments will be dismissed on the basis of sting operations," Rawat said.
Replying to questions on whether rebel Congressmen were given too long a rope by the party's central leadership and whether the practice of creating parallel power centres in the party backfired in case of Uttarakhand, Rawat replied in the negative and asserted that he continued as Chief Minister because he had "full backing" of the central leadership.
He said while ambitions of different individuals remain and there are always competing personalities, "it does not
mean leaders will betray their parent party and join others".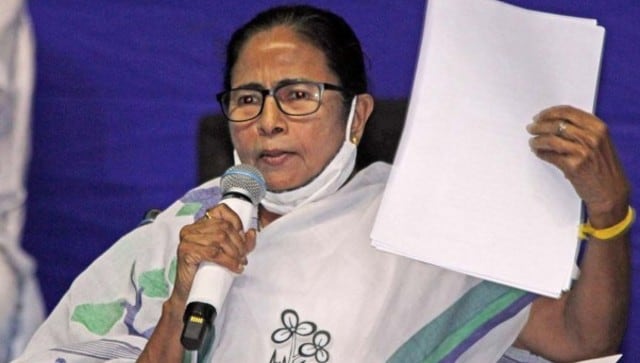 Politics
The Ministry of External Affairs in a one-line communique, which reached the secretariat during the day said the "event is not commensurate for (attendance at) the level of the chief minister," a secretariat official said.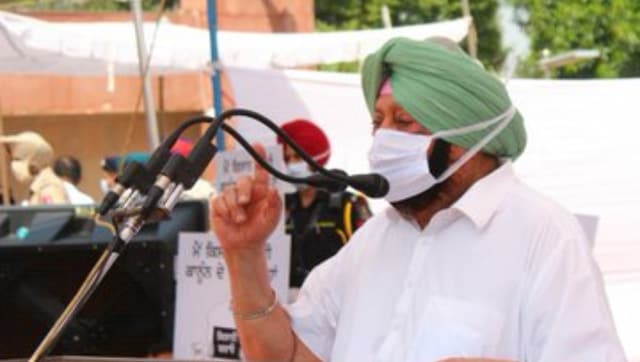 India
The party also refused to comment on whether Singh would leave the party after his "unceremonious" exit as the chief minister of Punjab, and said "if someone wants to leave, we have no comment to offer".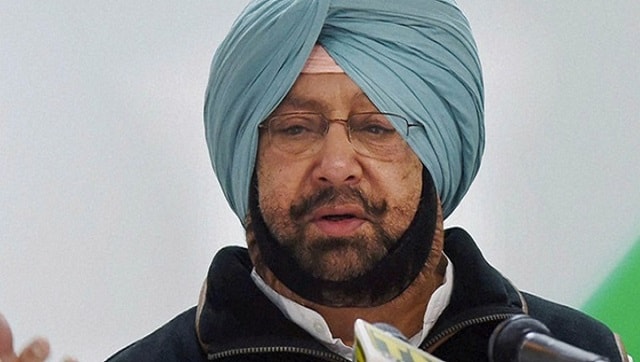 Politics
The names of former Punjab Congress chief Sunil Jakhar, current state unit president Navjot Singh Sidhu, Tript Rajinder Singh Bajwa and Sukhjinder Singh Randhawa are doing the rounds.