Uttarakhand civic polls tomorrow: BJP, Congress struggle to contain intra-party divisions; rebel leaders pose challenge
The Congress and BJP are said to be fearful of rising resentment amongst their party cadre, with civic polls set to take place in Uttarakhand on Sunday.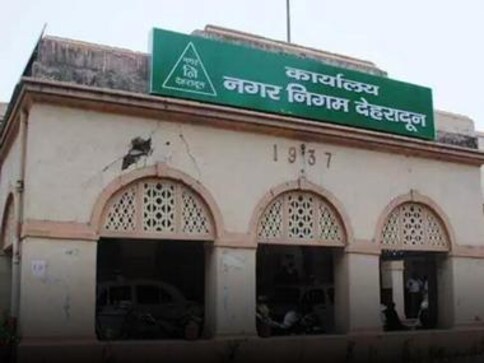 Dehradun: The Congress and BJP are said to be fearful of rising resentment amongst their party cadre, after releasing their candidate lists for Uttarakhand's municipal corporation elections, to be held on 18 November.
Naresh Bansal, BJP Uttarakhand general secretary, has suspended 64 party leaders for a period of six years, saying that there is no place for such leaders who are against the party. Similarly, senior Congress leader Suryakant Dhasmana, says that the party's discipline committee met with district committees and so far, 56 party members have been suspended on disciplinary grounds from the party.
Although both the Congress and BJP have taken disciplinary action against their leaders for going against their respective parties, the fear of party members turning into rebel candidates plagues them. The civic polls are being held just six months before the general election in 2019, and will reflect the mood of voters residing in urban areas. For both chief minister Trivendra Singh Rawat and PCC president Pritam Singh, the results of the civic polls will be a crucial deciding factor for 2019; a loss would be a major question on leadership.
The BJP is facing pressure to retain all its seats, after having won four out of six seats in the previous election. At the time, the other two seats were won by its rebel leaders — Yashpal Rana in Rudki and Usha Chaudhary in Kashipur. The Congress, now, is trying hard to regain its lost ground for the municipal corporation elections.
After releasing the list of candidates for the civic elections, the chief minister faces a challenge within his own constituency, Doiwala. Party leader Madhu Dobhal has rebelled, and has now filed his nomination as an Independent candidate for the seat.
Noticeably, Uttarakhand Assembly speaker Premchand Agarwal and state BJP president Ajay Bhatt entered into a heated argument at Jolly Grant airport a few days ago, over selecting a candidate for the mayor's seat in Rishikesh municipal corporation. According to sources, Agarwal was not consulted for the selection of the candidate, despite being the MLA of the Rishikesh constituency.
Kusum Kandwal, a senior leader from the BJP filed her nomination as an Independent candidate after being snubbed by the party, which fielded Anita Mamgain for the Rishikesh seat. However, after discussions with the senior leadership, she withdrew her nomination.
The Kotdwara municipal corporation seat is a bone of contention as well. While the Congress has fielded Hemlata Negi, BJP members like Sashi Nainwal, Vibha Chauhan and Sudha Sati have rebelled, and filed their nominations as independent candidates for Kotdwara.
The ruling party seems to be in denial. BJP's state in-charge, Shyam Jaju says, "There is no chance of party leaders turning rebel, as most of the leaders who were upset with the candidate selection, have now been convinced. Action has been taken against those who were against the party."
It will be interesting to look at the contest for the highly coveted Dehradun municipal corporation seat. This is because Dehradun, apart from being the state capital, also has the oldest and largest municipal corporation, from where the BJP has won twice consecutively in the past two elections. The chief minister picked Sunil Uniyal Gama for the seat, who will be contesting against former Congress cabinet minister Dinesh Agarwal and Rajni Rawat, a transgender woman from the Aam Aadmi Party.
Things aren't any better in the Congress camp; they have been facing a tough time regaining lost ground in Uttarakhand, as multiple leaders from the party have filed their nominations as Independent candidates.
In Haldwani, Lalit Joshi filed his nomination as an Independent candidate, after the Congress fielded Sumit Hridyesh for the seat. Joshi, after holding discussions with senior party leaders later, withdrew his nominations.
Strangely, the Congress camp hasn't been actively campaigning, despite the presence of senior leaders like former president Kishore Upadhyay, Rajya Sabha MP Pradeep Tamta and former Speaker Govind Singh Kunjwal.
Kishore Upadhyay says that he has not received any direction or order from the PCC (Pradesh Congress Committee), and that he has been campaigning on his own. Anugrah Narayan Singh, AICC in-charge Uttarakhand, says, "Minor differences are there in every party, and after visiting Kumaon Garhwal and other places, I can say that people are not happy with the BJP, and this time the Congress will win the civic elections."
Political commentator Surendra Singh Arya, says politicians who contest for the positions of mayor or chairman in municipal corporations, eventually go further and contest at the state Vidhan Sabha level as well. He remarks, "Many bigwigs in the state have come through the panchayat system, which is why the infighting in parties increases during ticket distribution."
Many established leaders from both Congress and BJP first held positions at the civic level. State finance minister Prakash Pant had been a member of the Pithoragarh municipality, while education minister Arvind Pandey was the chairman of the Bajpur municipality. In the Congress, Sarita Arya, former MLA and present state president of Mahila Congress Uttarakhand, was also chairman in the Nainital municipality.
Campaigning for the municipal corporation elections ended on 16 November, and 24 lakh citizens are eligible to vote on 18 November.
(The author is a Dehradun-based freelance writer and a member of 101Reporters.com)
World
New technologies are in the works, including hydrogen-powered aircraft, fully electric planes and synthetic jet fuel made from carbon extracted from the atmosphere
Explainers
The European Union has recently approved at least four insects for human consumption including mealworms and house crickets. Mealworms, which taste 'a lot like peanuts', offer the same amount of protein, vitamins, and minerals as fish or meat
Explainers
Dilip Mahalanabis gained national fame in 1971 while serving at a refugee camp in West Bengal's Bangaon where his oral rehydration solution saved umpteen lives. He never patented ORS, arguably the greatest medical discovery of the 20th Century