UP's law-and-order woes under Yogi Adityanath raise key question: Has CM turned into embarrassment for BJP?
The Bulandshahr incident points to the dangers of two diametrically opposed strategies that the Yogi Adityanath government has followed since coming to power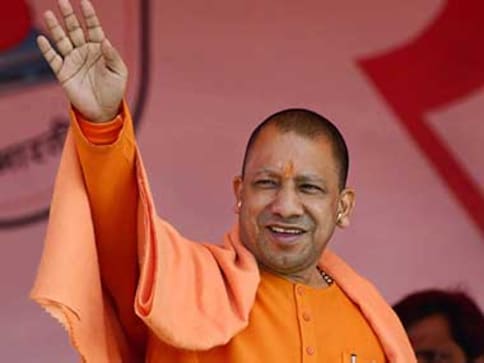 The violence in Uttar Pradesh that left two men — one of them a police inspector — dead points to the dangers of two diametrically opposed strategies that the state administration has followed ever since Yogi Adityanath took over as chief minister.
First, there has been the tacit encouragement of mob action, especially with regard to the 'slaughter' of cows. Reliable state-wise data is not available, but it is clear that vigilante action has spiralled since the 2014 government led by the Bharatiya Janata Party (BJP) came to power at the Centre. Similarly, ever since the Adityanath government came to power in Uttar Pradesh, a culture of impunity has been spawned, spurring a kind of vigilantism that feeds on and promotes paranoia. Thus, a large number of cases of vigilantism are not about cow slaughter at all, they are aimed at people legitimately taking cows from one place to another.
A crucial distinction needs to be made at this point. When the BJP or Sangh Parivar affiliates tacitly or overtly support vigilantism, it is one thing. Obviously, it cannot be condoned, but when state actors issue irresponsible statements, the situation becomes all the more alarming. In July this year, Adityanath issued a statement saying that the issue of 'beef vigilantism' was being given too much importance.
"These incidents (mob lynching) are given unnecessary importance. If you talk about mob lynching, what was 1984? Law and order is a matter of state. Congress' intention is to make a mountain out of a molehill and it won't be successful," he was reported as having said.
Adityanath's caveat wasn't very helpful: Humans are important, he said, but so are the cows. Both must be protected. In September this year, he denied that any lynching incidents had occurred during his tenure as chief minister. The factual record doesn't exactly bear out his claim. Adityanath is not just a member of a government agency; he is the chief minister of the most populous and largest state in the country. When a person like him makes irresponsible statements it sends out a message: In this case, a very damaging message.
It would be easy to say that the culture the Uttar Pradesh chief minister has promoted has now come back to haunt him, had it not been for the fact that two lives were lost in Monday's violence. Many more people were injured, including, at the last count, five policemen; and a police station was set on fire. The inspector who was killed was attacked twice. First, he was hit on the head by a missile. When his driver tried to take him to hospital, his car was attacked again and he was fatally shot.
Security forces have been deployed in numbers to keep the peace. Fresh reports say that a BJP youth wing leader, the Bajrang Dal's Bulandshahr head and a man with Vishwa Hindu Parishad links have been named in the first information report on Inspector Subodh Kumar Singh's murder. Yogesh Raj, the Bajrang Dal leader, is reportedly in police custody. This incident should serve as a wake-up call for Adityanath.
The second, apparently paradoxical, line that the Uttar Pradesh chief minister has pursued is promoting a culture of impunity among the police force. Thus, the constitution of the by now infamous anti-Romeo squads that were given the blanket power to harass couples going about their business in public places. It did not seem really to have been motivated by any serious intention to prevent harassment of women, but was instead tied to the Hindutva agenda of preventing 'love jihad', that demeaning, illiberal term for inter-faith relationships.
More grievously, Adityanath's government embarked upon a programme of 'encounters' to improve the law-and-order situation in the state. As Monday's events evidenced, there has been no significant improvement on this front, but the police force has been given draconian powers to eliminate people without having to go through the tiresome business of collecting the evidence needed by prosecutors to make a case to present before a court of law. This is deplorable. Needless to say, the 'law'-enforcement agencies cannot be allowed to ignore legality and due process.
Adityanath has been incendiary in other arenas as well. Time and again he has issued statements and made speeches about the building of a Ram temple in Ayodhya that betray a singular lack of respect for the rule of law and the role of judiciary. A chief minister just cannot afford to publicly say that a temple will be built whilst the matter is under the consideration of the Supreme Court in the guise of a property dispute. Adityanath is clearly guilty of undermining constitutional democracy as we know it. On the campaign trail, too, Adityanath has been less than temperate.
The question that arises in light of the foregoing is: Is Adityanath something of an embarrassment for the BJP?
The truth is that the Uttar Pradesh chief minister cuts it both ways. When he was somewhat surprisingly anointed chief minister by the party brass – meaning Prime Minister Narendra Modi and party president Amit Shah – it wasn't as if his reputation as a Hindutva firebrand did not precede him. It would hardly be a stretch to surmise that the precise reason he was chosen was that he would as chief minister also be a rabble-rouser and help consolidate the 'Hindu vote'. By emerging as a star BJP campaigner in Chhattisgarh, Madhya Pradesh, Telangana and Rajasthan he has fulfilled these expectations.
Perhaps, however, the party leadership would also have liked him to have been more chief ministerial in his public comportment: Somewhat more measured when not on the campaign trail, somewhat more focused on his chief ministerial duties and somewhat more mindful that he holds a constitutional position, which should restrain his public actions and utterances.
If these expectations were anywhere in the frame, they have been utterly belied. With Adityanath in the chief ministerial chair in Uttar Pradesh, the development rhetoric that Modi so favours sounds completely unconvincing. In that sense, Adityanath is indeed an embarrassment, perhaps a liability, for the ruling party.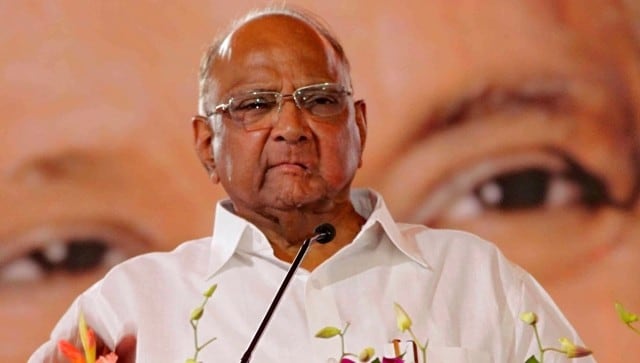 India
Slamming Uttar Pradesh Chief minister Yogi Adityanath over his '80 percent versus 20 percent' remarks, Pawar said the chief minister should take along all sections of society
Politics
OBC leader Swami Prasad Maurya, along with MLAs Brijesh Prajapati, Roshan Lal Varma, Vinay Shakya and Bhagwati Sagar, delivered a jolt to the BJP when they announced they were quitting the saffron party ahead of the upcoming elections
Politics
Amid speculations of him joining the Samajwadi Party, Swami Prasad Maurya said that he has only resigned as a minister, and will announce his decision on 14 January