Uttar Pradesh Exit Poll Results: BJP set to soar on Modi's wings as demonetisation pays stunning dividends
Akhilesh Yadav's desperate hint at a possible mahagathbandhan with BSP to keep BJP away in Uttar Pradesh is the political equivalent of the Great Chilean Earthquake of 1960
Akhilesh Yadav's desperate hint at a possible "mahagathbandhan" with Bahujan Samaj Party (BSP) to keep BJP away in Uttar Pradesh is the political equivalent of the Great Chilean Earthquake of 1960 that measured 9.5 on the Richter Scale.
But first a disclaimer: It is important to remember that exit poll figures are projections, not actual numbers with a (plus-minus) three per cent error margin. In a post-Brexit and Donald Trump world, banking on the veracity of exit poll could be risky.
However, if these numbers do hold on Sunday, this tectonic shift in Indian politics would mask two equally significant points from the day exit poll results were revealed. It would indicate that a) instead of being Narendra Modi's monumental hubris, demonetisation is actually a touch of political genius; and b) caste-based parties like Samajwadi Party, Bahujan Samaj Party, Nitish Kumar's JD-U or Lalu Prasad's Rashtriya Janata Dal can only survive from here on by aligning with each other. If not, the Narendra Modi juggernaut may run roughshod over them.
Even giving enough allowance for error in exit poll projections, it seems fairly clear by now that BJP will emerge as the single largest party in UP, falling tantalisingly close to the magic 202-mark in a 403-seat Assembly.
A mega poll of exit polls by CNN-News18 and data science company Gramener at 8.11 pm on 9 March suggests Uttar Pradesh is headed towards a hung Assembly, with BJP and its allies projected to get 193 seats, Samajwadi Party-Congress alliance settling for 133 seats, and Mayawati's Bahujan Samaj Party finishing with 67 seats, and 10 going to "others" category.
Among the projections put forward by five voting agencies, India Today-My Axis and Today's Chanakya have predicted massive wins for BJP. The former sees the party winning somewhere between 251-279 seats while Chanakya sees BJP emerging victorious in 285 seats. Other polling agencies, while projecting BJP as the single largest party, are more circumspect. ABP-CSDS puts BJP's figure between 164 and 176, Times Now-VMR between 190-210, India News-MRC gives the party 185, and India TV-CVoter 155-167.
The numbers, taken together, project a trend which points clearly to BJP's ascendancy. If one takes 2012 as the base figure, the year last Assembly polls were held in UP, BJP's seat numbers have shot up from 47 to a current average of 193, a massive surge. Even if we are to compare this figure with the 2014 Lok Sabha polls, when BJP had won 73 out of 80 parliamentary seats when the entire country was in the grip of a wave election, it seems that the party, three years later, has pretty much held its own.
This is a stunning victory for demonetisation. Through notebandi, Modi has delivered a political narrative few rivals can match. The effectiveness of this narrative is in its success. BJP's unprecedented result in 2014 was due for a correction in subsequent polls. Bihar showed us that if caste-based parties join hands, it's possible to stop the Modi juggernaut. Bihar also proved that while Modi's personal popularity is intact, BJP is not being able to make fresh inroads in the electorate in a way it must when mahagathbandhans are stitched against it.
What demonetisation did was turn around BJP's fortunes by making Narendra Modi once again the focal point of all elections, be it Assembly or Lok Sabha polls. It seems to have turned around the erosion of votes that BJP had been facing in the Hindi heartland, and given Modi the kind of power that most politicians would die for. From a reversal in Bihar, BJP is now projected to win UP by a landslide — it's the difference notebandi alone has made.
The second point stems from the first. Akhilesh Yadav's comment to BBC Hindi on Thursday gives veracity to exit poll projections. To a question on whether SP could join hands with Mayawati post results, the UP chief minister says, "I cannot say anything about the alliance right now because I think we are coming to power with a majority. I have always respected the leaders of the Bahujan Samaj Party. I still think that women, farmers, and youngsters have voted heavily for the Samajwadi Party because the BJP hasn't shown any work of its own. However, we don't know about the circumstances after results. Yes, nobody wants President's Rule in the state. Nobody wants BJP to run the state with a remote control."
This not only indicates Akhilesh's nervousness, but also precludes BJP's overtures towards Mayawati should the saffron unit need outside help. As soon as Akhilesh made the statement, Congress and other SP leaders lined up to reiterate the overture, indicating clearly the undercurrent of tension running in the SP-Congress alliance. The mood for Akhilesh's stunning statement was set by senior SP leader Azam Khan in the afternoon when he appeared to preempt a defeat for his party.
BSP rejected the outreach with disdain. Since the three major parties in UP have distinct and even mutually antagonistic social bases, it is understandable why Mayawati would play hardball. There is also the question of choosing the chief minister among two projected candidates. However, one wouldn't bet against Mayawati joining hands with SP, in a repeat of 1993. That gathbandhan had ended in bitter acrimony, but in 2017, when regional caste-based outfits are facing an existential crisis from Modi-led BJP, circumstances may force Bua and Babua together. We need to wait just a few more hours for that drama to unfold.
India
For more than 70 years now, when it comes to Hindu rights and the administration of Hindu institutions, including temples, laws have been lopsided against Hindus and in violation of the Constitution
Politics
In the two decades that Narendra Modi has been in public office, first as chief minister and then as prime minister, he has established his vision of development for all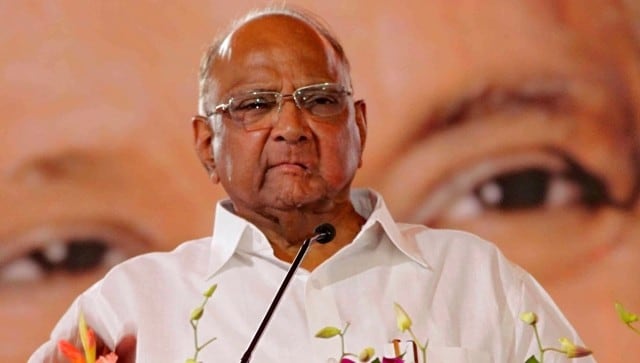 Politics
Expressing anguish over the deaths, Pawar assured the farmers that the entire Opposition is with them and will soon take a call on the future course of action