Uttar Pradesh Exit Poll Results 2017: Modi's three-day Varanasi visit may have propelled BJP
Modi is known to take unconventional things and break barriers but this one was too much of a surprise for all concerned, be it his rivals or be it his supporters.
Over a month ago when the poll process began or months before the polls when the heat and dust of electioneering had begun to be felt, non-projection of a chief ministerial candidate by the BJP in the politically critical state of Uttar Pradesh was considered to be an obvious disadvantage.
But by the time seven-phase election concluded the two prime strategists of BJP, Prime Minister Narendra Modi and party president Amit Shah had turned that into an advantage or had neutralised that disadvantage.
Four exit poll surveys predicted a hung assembly for Uttar Pradesh, with BJP coming out as the largest party, while two poll services thought that the saffron party will sweep the elections singlehandedly.
Times Now-VMR exit poll points to a possible clear majority in favour of BJP with 190-210 seats. The poll sees the SP-Congress alliance trail with 110-130 seats, while the Mayawati-led BSP gets 57-74 seats. Others are likely to secure eight seats.
MRC-NewsX exit poll data also predicts a BJP win in Uttar Pradesh with 185 seats. SP-Congress in second with 120, BSP with 90 and Others with eight round up the poll.
India News-MRC survey said that the BJP will secure 188 seats, while SP-Congress alliance will get 120. It sees BSP in third with 90 seats.
ABP News-Lokniti exit poll projects a BJP wave in the first four phases.
Today's Chanakya and Axis-MyIndia predicted that BJP will win over 250 seats and form the government on its own in Uttar Pradesh.
By deciding to be in his parliamentary constituency Varanasi for three days, from the day of the sixth phase of polling began in Poorvancal regions of Uttar Pradesh to closure of campaigning for the seventh and final phase of polling Modi did a few things unconventionally.
His audacious move to come out of the sunroof of his SUV, even take a walk and be face to face with people for hours through the narrow bylanes of Varanasi was noted by riavls and supporters alike. By doing so he took ownership of the BJP campaign in Uttar Pradesh and pitted self versus the rest — Akhilesh Yadav-Rahul Gandhi and Mayawati.
Now that exit polls are predicting that BJP could form the government in Lucknow, the key question asked in BJP circles and outside is who would wear the crown? Who would Modi want to lead most populous state?
The persona of prospective Uttar Pradesh chief minister gains additional importance in view of three facts. First, BJP had gained 73 seats in 2014 parliamentary elections and it would be supremely important for the party to come close to that performance in next parliamentary elections, to be held in two-year time.
Second, in the run-up to elections, the BJP had effectively convinced the voters to give a chance to the party so that the centre and state could be aligned for speedy development and better governance.
Third, Modi has all along argued that Uttar Pradesh was his karmbhoomi and it was time to prove it to the people. The burden of expectations would be huge on the prospective chief minister and should thus have the capacity to deliver.
Home Minister and Lucknow MP Rajnath Singh, the tallest party leader from the state fits the bill. He has right stature and right credentials to lead this biggest Hindi heartland state. He had been chief minister Uttar Pradesh, prior to that he had a minister there and state party chief. Fifteen years ago after he relinquished chief minister's position in March 2002, he moved to national politics be a Union minister and national president of BJP for two terms, five and half years. As a star campaigner for the BJP, he addressed around 120 public rallies in all across Uttar Pradesh and around 140 across five states where elections were being held.
Singh has so far expressed his reluctance to return to state politics and yet again be at the helm. But a substantive section of BJP supporters and party workers, which this writer found while covering elections feel that he is the most suitable leader to lead the state.
When ahead of the fifth phase of polling Firstpost asked him about taking up chief minister's post in case of BJP win, Rajnath Singh said: "I am the home minister, why should I think for myself?" His remark was cryptic.
Singh had been a quintessential organisational man and is known to go by the party decision. In the 1990s when BJP leadership was inclined to have an alliance with Bahujan Samaj Party and offer the chief ministerial post to Mayawati, Singh was opposed to it. In fact, he was the lone significant party leader opposed to this move but once the leadership had taken a decision he abided by it and kept his cool. Party leaders who know Singh closely suggest that if he is asked by Modi to return to Uttar Pradesh to take up the mantle, he wouldn't be averse to it.
While Rajnath Singh remains choice number one for most party workers, another leader who has slowly gained a position of reckoning is communication minister Manoj Sinha. An IIT BHU engineering alumnus, Sinha has gained the confidence of Modi and party president Amit Shah. From being Minister of State in the Ministry of Railways, he was elevated to Independent Charge and given all important communication portfolio. He is a quiet party worker and prefers to keep a low profile but he is immensely popular with cadre in eastern Uttar Pradesh.
Sinha's only disadvantage is his caste, Bhumihar whose numerical strength is limited to some districts in eastern Uttar Pradesh but then that could turn to be his advantage because he could be taken as a caste-neutral candidate something like Devendra Fadnavis, a Brahmin in Maharastra or like a Raghubar Das in Jharkhand or a Manohar Khattar in Haryana. In Ghazipur, some BJP voters said while they were voting for Modi but it was also a vote for Sinha. It was interesting to note that while addressing public rallies in Mau and Ghazipur, Akhilesh Yadav and Mayawati targeted him as 'chhote' (small) minister.
Another leader who suddenly has catapulted to claim chief ministerial position is first-time Phulpur MP and state party chief Keshav Prasad Maurya. His candidature stems from the fact that he is leading the organisation in the state and managing party during elections. Also, the argument which goes in his favour is the fact that non-Yadav OBC consolidation in favour of BJP, something that was seen during hey days of Kalyan Singh. If the mandate for BJP is massively pushed by OBCs then someone from the community should be given a chance to lead the state. Maurya's handicap is that he does not have any administrative experience. Managing a state as big as UP is a tough task.
A senior BJP leader said, "Though it is clear to us that BJP is going to be party number one but the choice of chief minister would be dependent on the size of the mandate."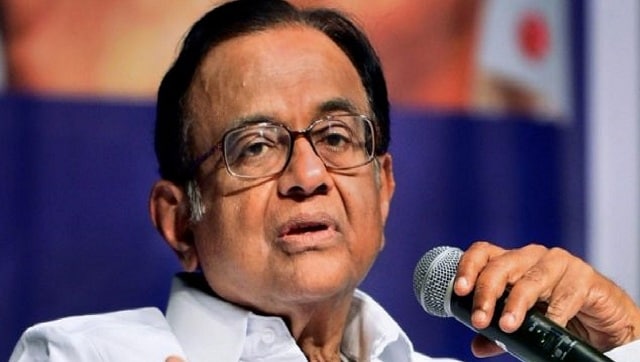 India
In a statement, Chidambaram said, the facts and circumstances concerning Gandhi's detention in Sitapur "conclusively establish that there is no rule of law in UP".
India
The UP government had Monday asked the Lucknow airport authority not to allow Chhattisgarh chief minister and the Punjab deputy chief minister to visit Lakhimpur Kheri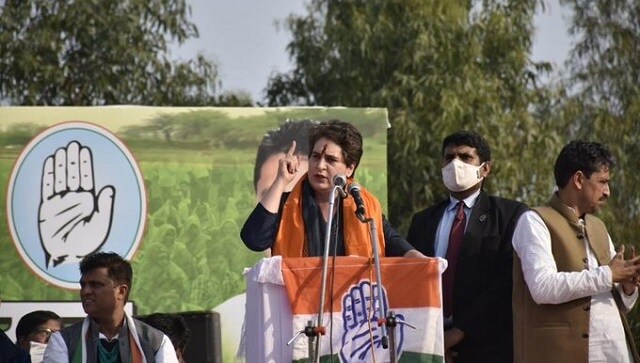 India
The Congress youth wing's national president called on all supporters to reach the Sitapur police line in a tweet