Uttar Pradesh Election 2017: With marginal improvement, voter turnout in state higher than 2012
Voter turnout in Uttar Pradesh, however, has improved over the past years.
'Participatory democracy' emerged a winner in the just-concluded assembly elections, with four of the five states that went to polls recording the highest-ever turnout in their history. Uttar Pradesh, Punjab, Goa and Uttarakhand made history registering unprecedented polling percentages. Manipur, however, remained an exception to the trend.
Uttar Pradesh, which saw hectic electioneering and several instances of poll-code violations even by Union Ministers, witnessed an overall polling percentage of around 60% in the seven-phased election, as against 46.07% recorded in the last assembly polls in 2007. The highest turnout so far in the state was in 1993 when 57.13% voters cast their ballots.
Voter turnout in Uttar Pradesh, however, has improved over the past years. For example, in the first phase polling in western UP, around 64.22 percent of voters exercised their franchise in 73 assembly constituencies, which was marginally better than the 61 percent registered in the first phase of the 2012 assembly polls.
Here are the phase-wise voter turnout:
Congratulating voters for taking polling percentages to new highs, Chief Election Commissioner SY Quraishi said, "The voters have respected our appeal and we thank them for this. "It shows that what we set out to achieve, we have achieved. This is what we call participative democracy and is the result of our continuous efforts in the past three-four years."
The CEC said, "The large voter turnouts will help improve the quality of governments also." When asked what led to unprecedented voter turnout this time, Quraishi said it was the women and youth voters, especially from urban areas, who came out in large numbers to defy past trends. In UP, the enthusiasm did not wane despite a seven phased election that stretched to nearly a month.
"Even children helped us in this effort as they forced their parents to exercise the right to vote," the CEC said. Listing further steps taken by the Election Commission to ensure better voting turnout this time, Quraishi said, "We made systematic efforts in this direction. "We also set up the voter education division. The Systematic Voters' Education and Electoral Participation (SVEEP) cell set up by the Commission also helped in educating the voters across the country and ensuring their participation in elections."
Quraishi said, "The game-changer this time was the issue of voter slips by the Election Commission, which 24% people used as their identity proof while voting." He also listed out the various "confidence-building measures" taken by the Commission to ensure security of voters, which created a conducive and peaceful atmosphere for higher participation of people, especially women who were encouraged to come out to vote.
Quraishi said the turnout of women increased by 42.77 percent, as compared to the last time. Of the total women electors, a total of 59.85 percent women came out to vote in the 2012 assembly polls in Uttar Pradesh, against 41.92 percent who voted in the 2007 polls. "It is more than the turnout of men which is 57.82 percent," said Quraishi, adding that "this is specially significant in view of the adverse gender ratio of voters in UP which is 816 women to 1,000 men". Election officials said there has been a marked increase in the voter turnout in urban areas in these polls and the problem of urban apathy has also been handled with good effect, as shown in some major city hubs.
Lucknow city recorded an increase of 81.3 percent in the turnout, which increased from 29.32 percent in 2007 to 53.16 percent in 2012, while Mathura has shown an increase of 65.32 percent in turnout, which increased from 44.65 percent in 2007 to 64.62 percent now.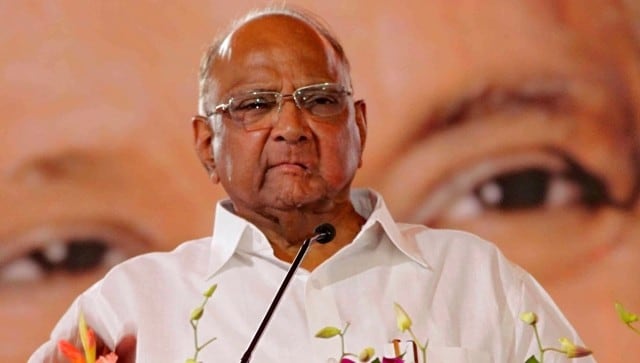 Politics
Expressing anguish over the deaths, Pawar assured the farmers that the entire Opposition is with them and will soon take a call on the future course of action
Politics
The senior BJP leader said Congress, which imposed Emergency in the country, has lost the right to pronounce the word democracy, further claiming that the party burnt 10,000 Sikhs alive
Politics
By opposing the farm reform bills, in Punjab every political party started a contest to appear as a bigger messiah of the middlemen lobby and rich farmers